Updated: These boots are no longer available for purchase.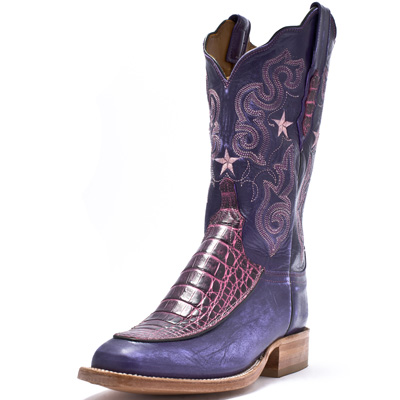 Confession time ~ I have had this pair of Lucchese 2000 Algonquin boots book marked on my computer for a long time. They just might be my next pair of boots, they have a very attractive price right now. These lovelies are available at PFI Western Store .
The purple color is great & the inlayed gator with pink accents is awesome. The stitching & stars finish the boot quite nicely.