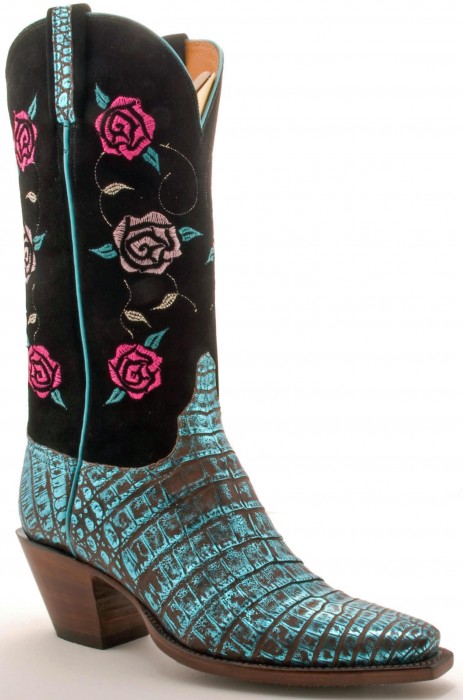 Update – these cowboy boots are no longer in production but you can find more great Lucchese cowboy boots on their website > 
It's not Monday… I'm late on my boot pick for the week. You can blame that on my sister recovering from surgery. There is simply not enough Raquel to go around & take care of one sister, four horses, and two dogs. I fell asleep with the Mac Book on my lap. These gorgeous women's Lucchese Caiman boots with a metallic turquoise finish were worth the wait though.
I'm in love, these boots make me think about spring time. The bright pink roses are so pretty! Are these boots too girlie for you or just right?