Blue, it's a shade that rarely makes an appearance on cowboy boots. You often see lots of turquoise. But I think the combination of black & blue here is a knock out. These
Lucchese Cowgirl Blue Hand Tooled Filigree Wingtip boots
are available at PFI Western.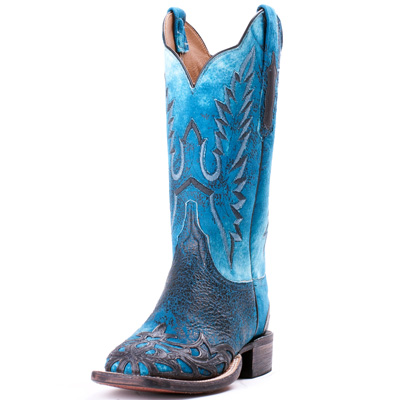 They are gorgeous & if blue isn't your color, they come in red. I featured Lucchese's red opposites back in April, you can check those out
here
. But back to blue, the color is so rich & its distressed look pops against the black. This is the kind of black & blue you should want.
Oh & these toes are tooled to perfection.
You could make a really strong outfit with these… pair with black skinny jeans? I think so.