Updated: These boots are no longer available for purchase, similar Lucchese boots can be found here.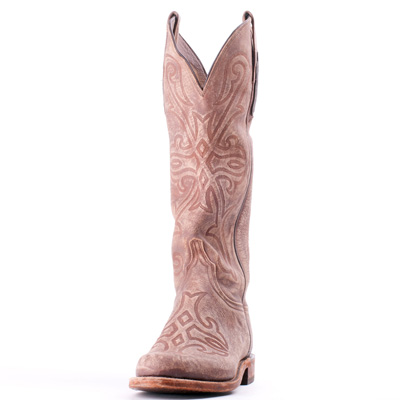 Oh wow, today is back to reality after having a weekend of too much fun. Nothing cheers me back up like a nice pair of cowboy boots. Instead of my normal bold choices, I have picked these Lucchese 1883 Vanilla Sofia boots from PFI Western Store. The color is very neutral & the boot just looks comfortable & rugged.
Featuring a stone washed Vanilla Sofia goat foot & shaft, the boot's soft appeal makes it a necessary wardrobe staple. A classic look never goes out of style.

It features a round (C) toe & comes from the Classic 1883 Lucchese line. These would go great paired with your favorite blue jeans. What's not to love?