I don't think I know anyone who loves their MacBook as much as I do, mine goes absolutely everywhere with me. Of course I have to take it out in style when I travel. I have a gorgeous purple & red Kate Spade case for it, thanks to my amazing boyfriend. While it looks fabulous I wanted to do something extra. I decided that I needed to find the perfect brooch to go along with it, perhaps something gold to accent its gold zipper?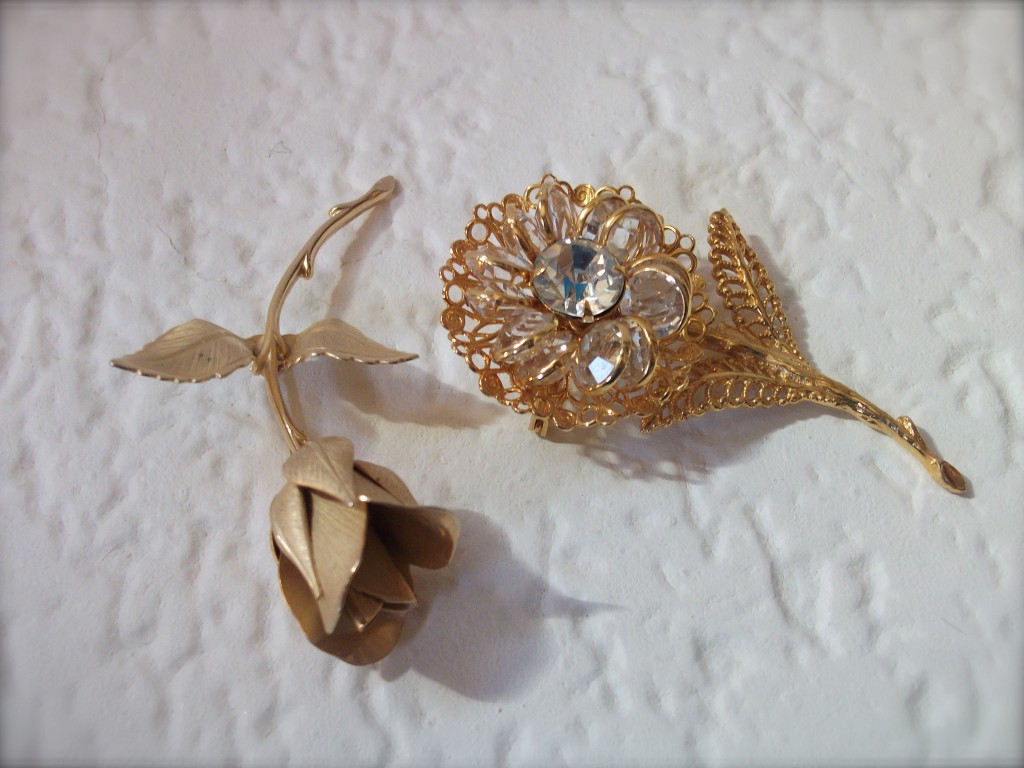 I normally don't spend a lot of time on Etsy, but I have heard you can find unique buys sometimes. Both of these brooches are from Etsy, they are vintage finds that I had to have!
Clearly there could only be one winner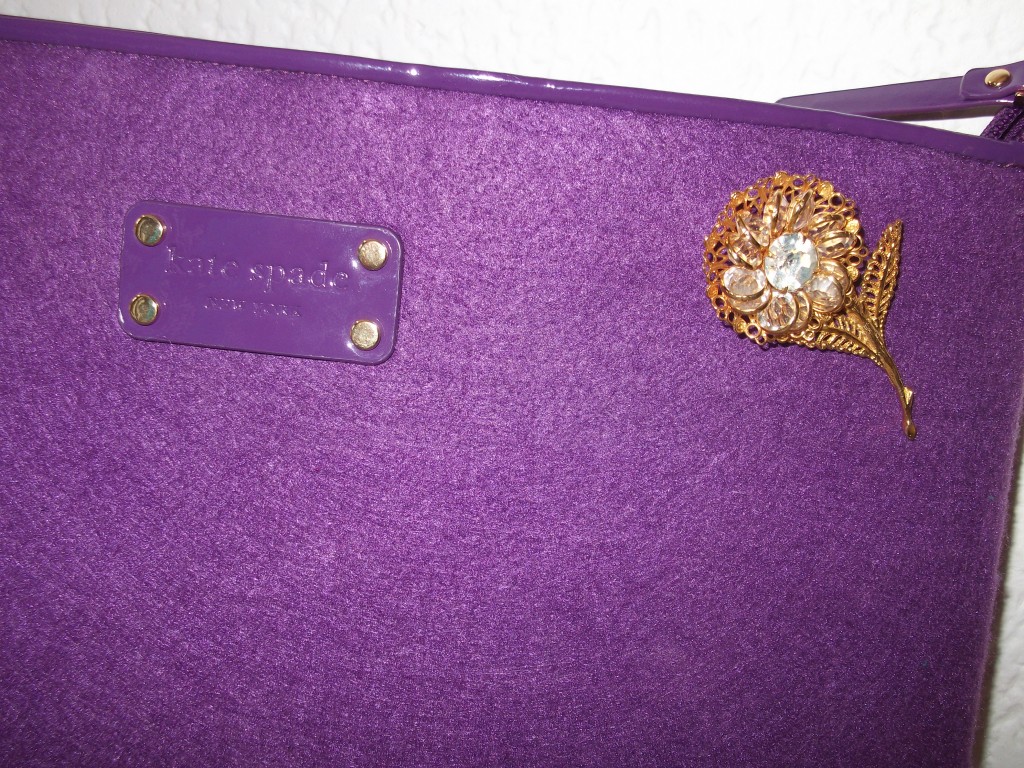 Brooches are a great way to accessorize an accessory or part of your outfit.