Thank you Freshpet for sponsoring this post. Check out Freshpet refrigerated pet food, made with fresh, all natural ingredients and no artificial preservatives, truly making a difference you can see and your pet will feel!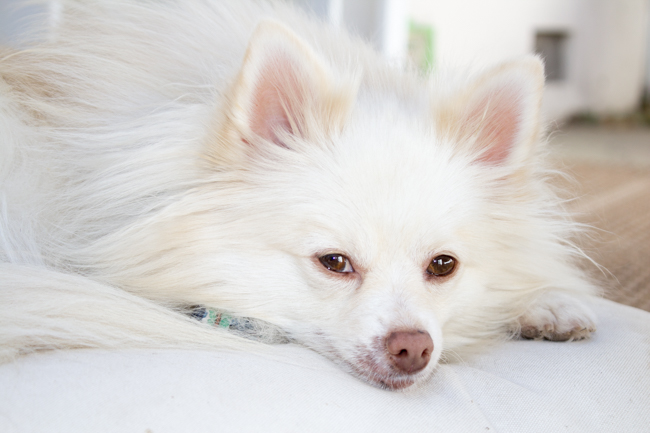 It's time for a Mango update! What's new with Mango? She's just been enjoying her spoiled California lifestyle and taking photos for Instagram. You can follow this adorable pup @thehappiestpom to get a daily dose of fabulous fluff. Lately Mango has been favoring more trips to the mall because its air conditioned and she gets lots of attention. Mall walking keeps her active and in shape.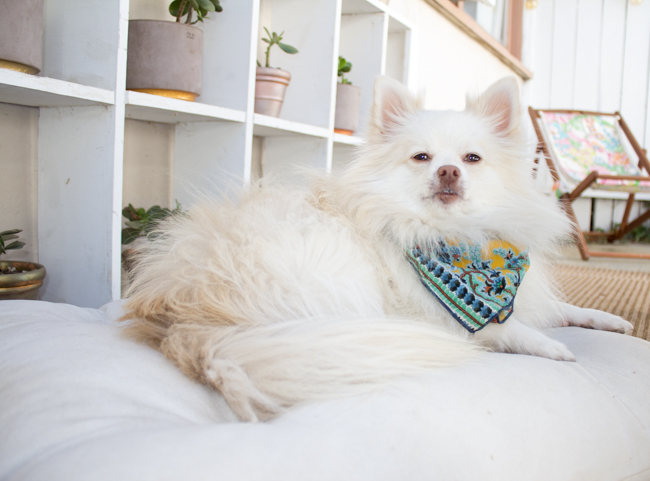 The weather has been cooling off as we transition into fall. This fluffy Pomeranian is loving spending more time in the yard. She takes long naps out on her favorite patio pillow during the day under the sunshine.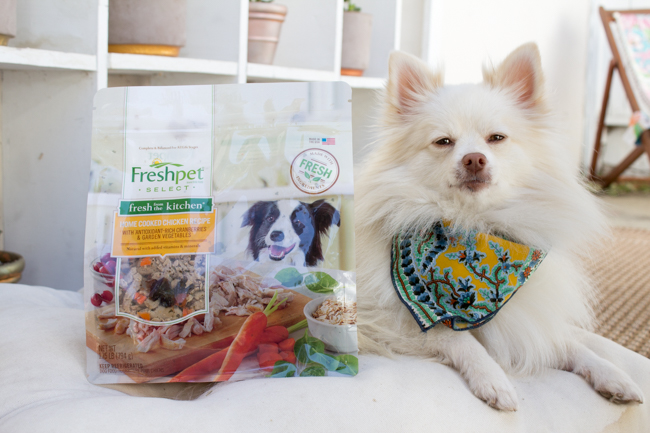 Since Mango is a beloved member of the family and gets only the best, I feed her Freshpet. Freshpet is refrigerated dog food made with real ingredients and no preservatives or additives. It's the next best thing to having a home cooked meal. It's made in the USA and never uses pre processed meat powders or by-products.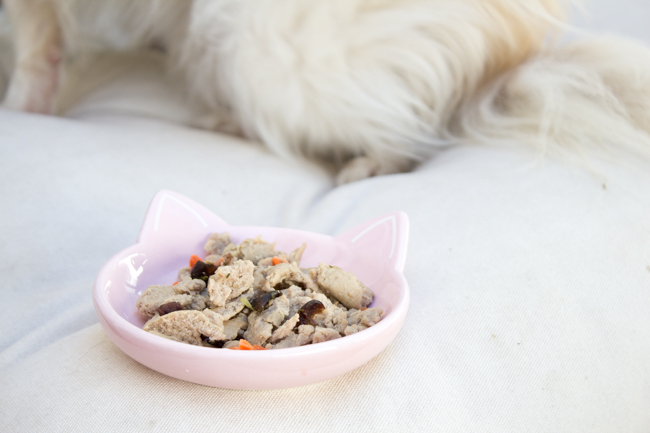 How cute is this cat dish? I picked up matching pink cat shaped food and water bowl for her recently. Mango is smaller than most cats and sometimes behaves like one, so I loved the irony of these dishes.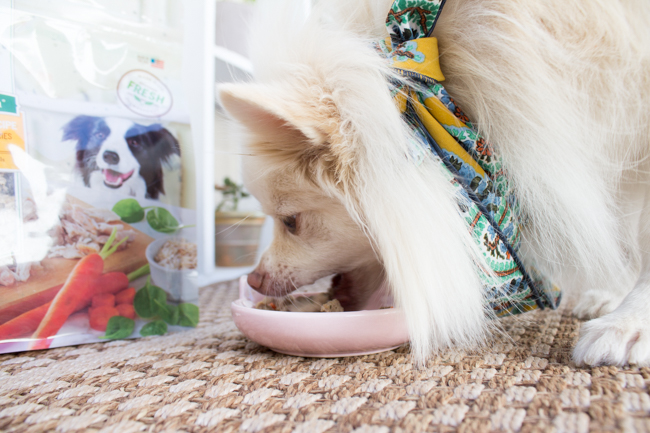 Mango runs into the kitchen whenever she hears the refrigerator door open, it might be time for breakfast or dinner. She gets so excited about eating her Freshpet, plus it's picky eater approved. Yum! Don't disturb Mango when she's eating.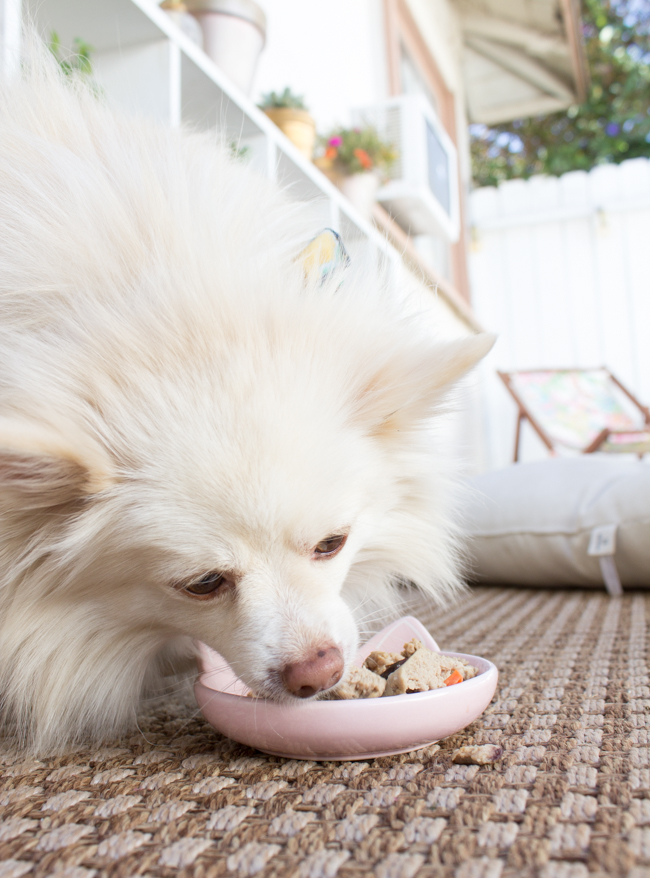 I was selected for this opportunity as a member of CLEVER and the content and opinions expressed here are all my own.