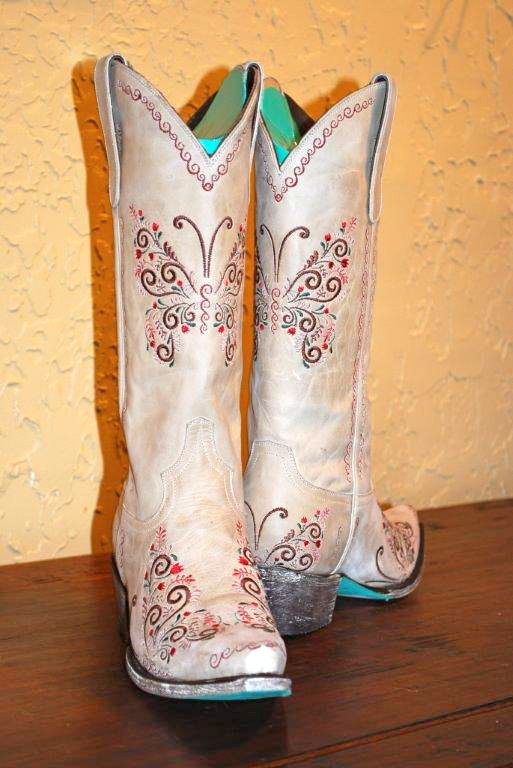 Can you feel it? Spring is in the air! Get ready to start changing your wardrobe, flowers blooming, the occasional snowstorm in March & over course spring cowboy boots!
I found this pair of Melanie Bone Lane Boots over at RiverTrail Mercantile, you can pre-order them now. They come in light gray distressed leather with colorful butterfly designs going up the shaft. A pair of boots like these would be great for greeting the warmer weather that will be heading our way (hopefully sooner than later). I can't wait for sundresses, brighter colors, pastels & breaking out the cute tees again. RiverTrail Mercantile also has been running some awesome contests on their Facebook page, including a "Shamrock Showoff" contest, so be sure to check them out on Facebook to potentially win a pair of boots.
I have lots of exciting things in store for the week ahead so stay tuned!
Photo from RiverTrail Mercantile online