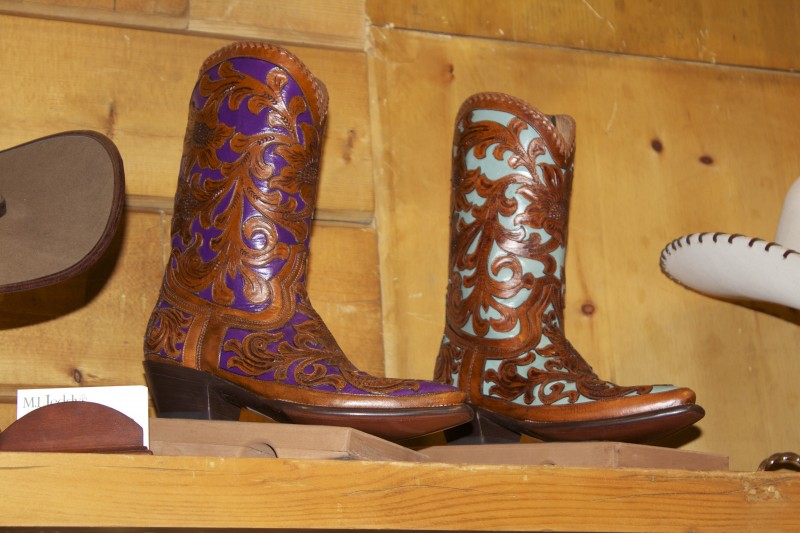 Let's all head back to Houston where the weather is warm! During Rodeo Houston we visited M.L. Leddy's to check out the awesome cowboy boots. The boot selection was bold, beautiful & did not disappoint. There were boots in every color & design you could imagine. I'm showcasing a few favorite photos from their booth at Rodeo Houston.
From shades of brown to purple there was a boot for everyone.
M.L. Leddy's carries more than just boots too; they offer a hats, shirts, jewelry & more inside their store.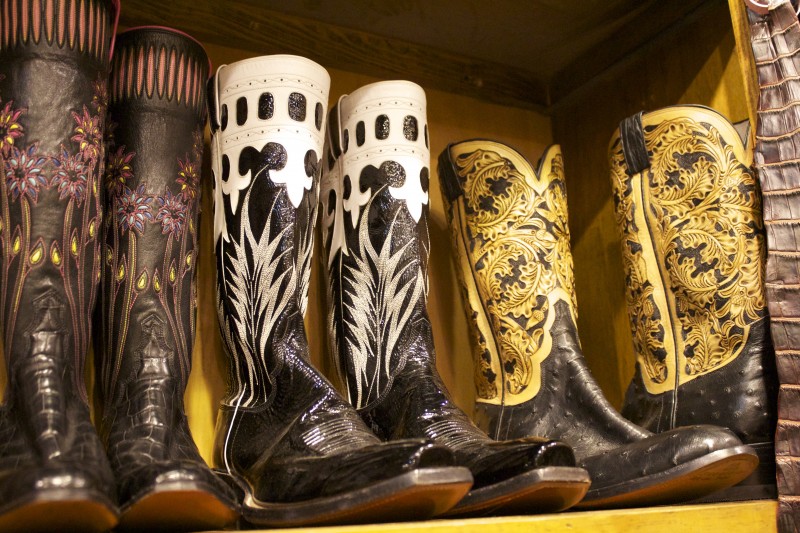 I loved these black & white boots (center), they were so pretty & had a lovely vintage vibe.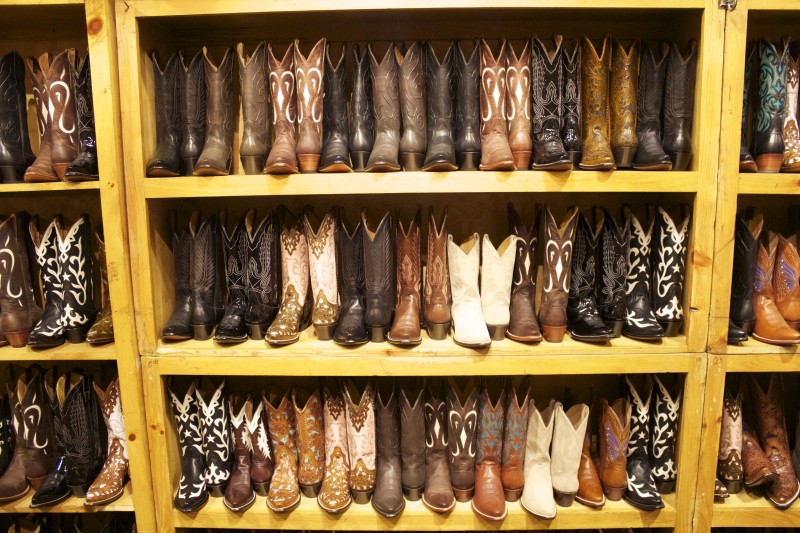 Can they all come live with me?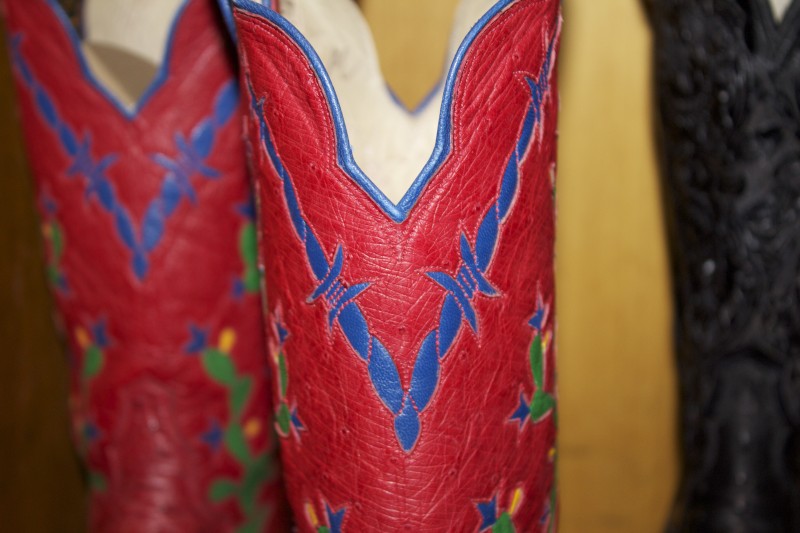 Sometimes it is all about the details.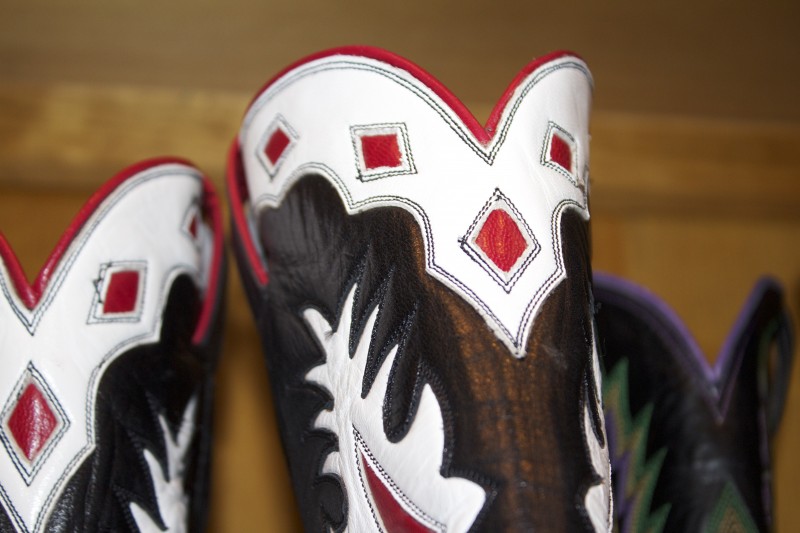 Each pair of boots is made with the highest quality. M.L. Leddy's has been around for 85 years & is still family owned.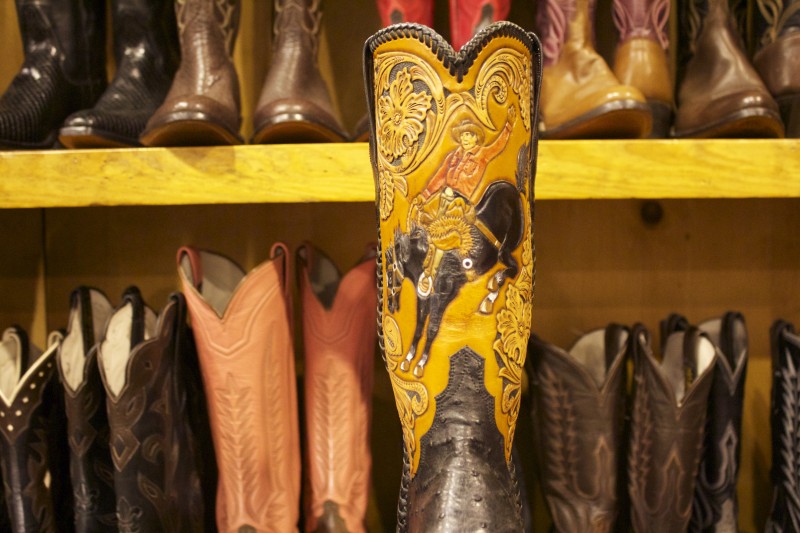 These bucking bronco boots were spectacular, more like a work of art.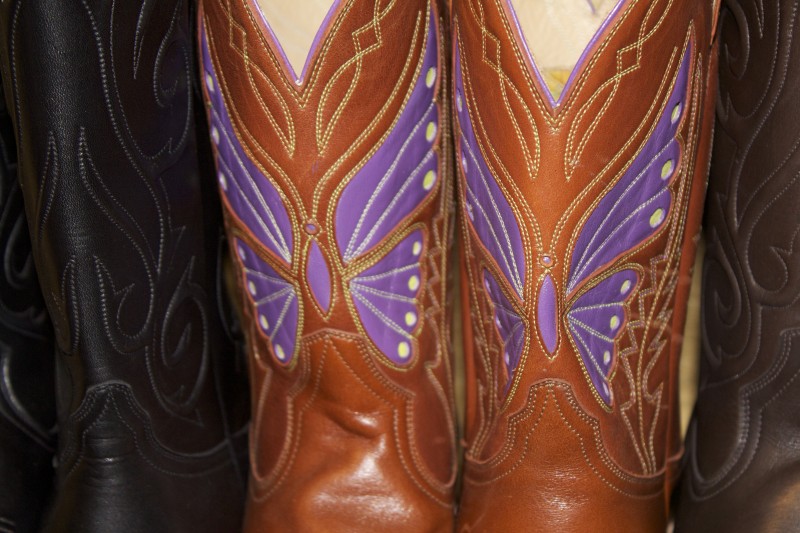 The butterflies are beautiful.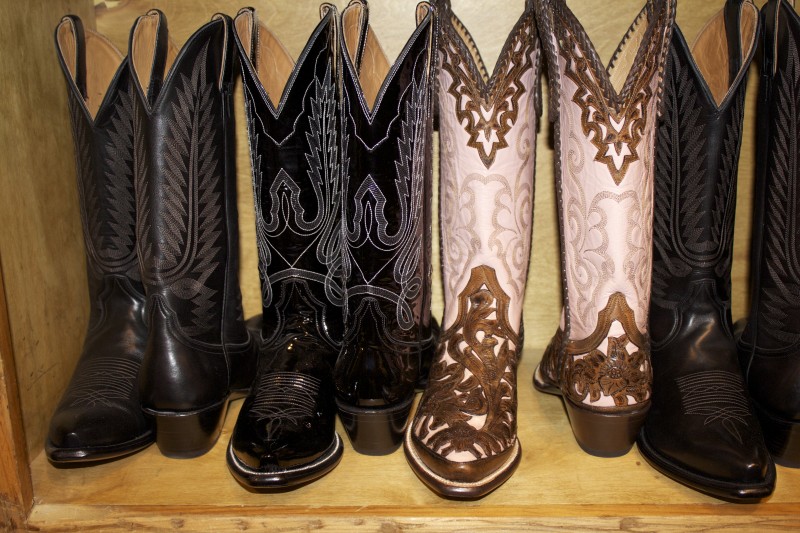 And then you can see Leddy's carries more basic designs for those who don't want their boots to be over the top.
This was just a small sample of the boots that M.L. Leddy's carries. To learn more about the store please visit them online.
And if you are following along with my stops in Houston make sure you read Catalena Hatters, Pinto Ranch, Snapshots from the Ranch, & Davis Boots.