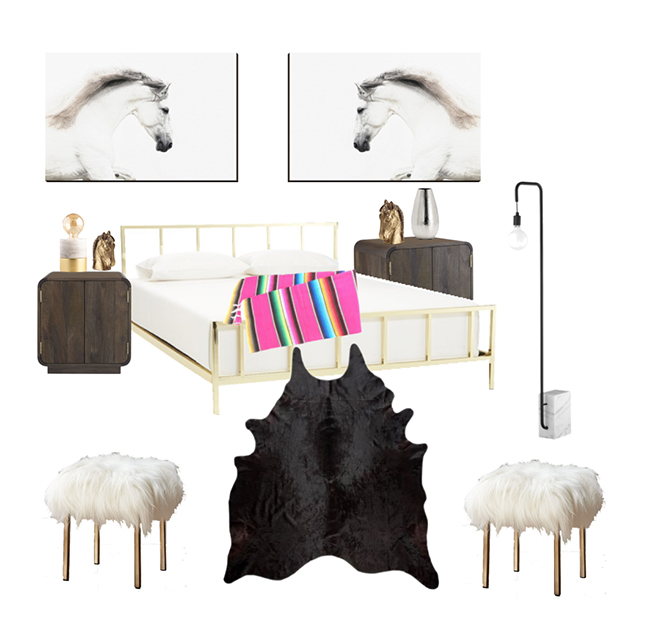 This past week has been a whirlwind, I've been in New York, Ohio, and back to California in what seemed like a snap. The traveling won't stop just yet either – I'm headed to Texas this month (more details on that later), back to Ohio and then to North Carolina. I'm enjoying my travels, but I really want to spend some time decorating and making the apartment cozy. I blame this on the seasonal weather shift.
Enter my bedroom mood board – ever since Adam and I moved to Silverlake, the bedroom has been neglected. We bought our beautiful brass bed shortly after we moved in but the rest of the room is pretty bare. I decided I wanted to create a new sitting area across from the bed to create another work space for myself. Ultimately I want this room to feel inviting and finished. Luckily I have a husband who lets me have free reign when it comes to design. I showed him my ideas, and his only response was, "that's not very manly" but he really doesn't care what I do.
In order to achieve the look I want, I'm going to have to do a few DIY projects to replace some of the higher end items I really want. I'll be sharing these projects throughout the going months along with a final bedroom reveal at the end.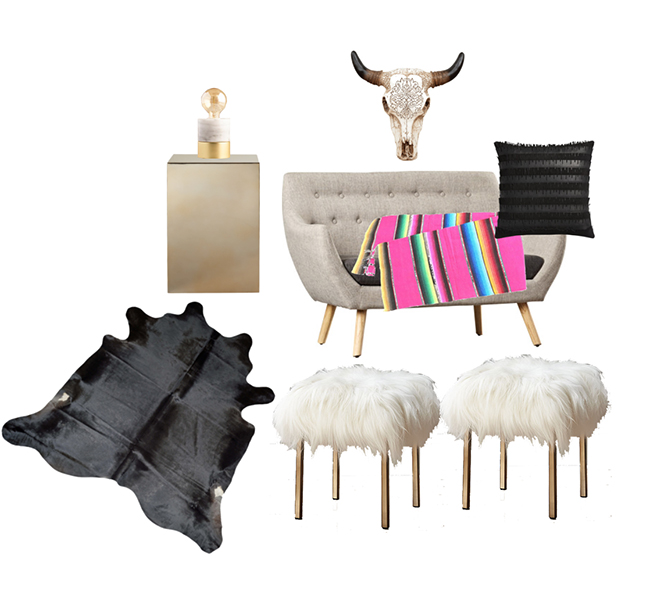 Enter lots of texture, polished brass, modern, and western accents to fit my style which I have deemed "western modern glam". Want to see more of my decorating style? Be sure to check out my southwest office inspiration.
Shop the Look Below:
Stay tuned to see my updates as I make them!