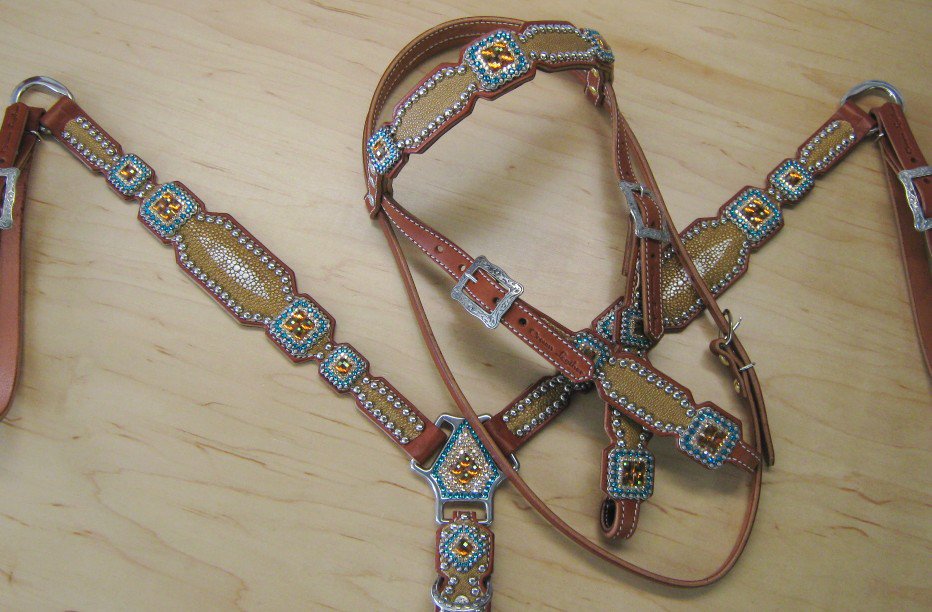 I must confess, I have been slacking in the photo shoot department. Last week after much waiting & anticipation my new, custom Gold Stingray Set from
Crown Leather
arrived. These photos were taken by Crown Leather, not me.
I promise Part 2 will be a fabulous photo shoot with Rumor modeling her new tack. There will be a bath involved & lots of Cowboy Magic. Oh the joys of owning a black & white Paint. She also hates having her face washed or brushed, she doesn't understand the meaning of – you have a white face that attracts dirt.
But on with the tack – It's gorgeous, medium oil leather with gold stingray & Topaz & Turquoise crystals.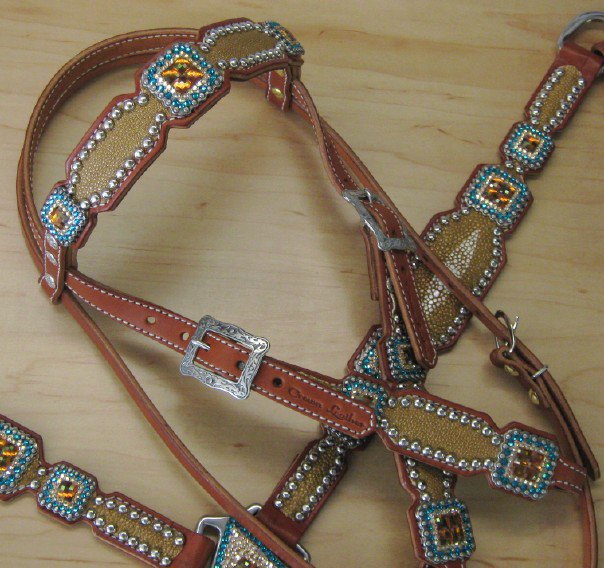 It took me forever to decide what I wanted once I discovered Crown Leather. So many hides, colors, stones & options to chose from.
I think I made the right choice though, the Turquoise will bring out her baby blue eyes (my friend Kymber of
BiSaddular
just laughed when I said that). It's all about the details right?
By the way these photos don't even do justice to the tack. The sparkle & shine is even better in person. I'm obsessed with my new tack, it's hanging in my closet right now, I know it's meant to get dirty but for now I'm admiring it. Until next weekend of course, then it hits the arena.
Photo Credits: Crown Leather