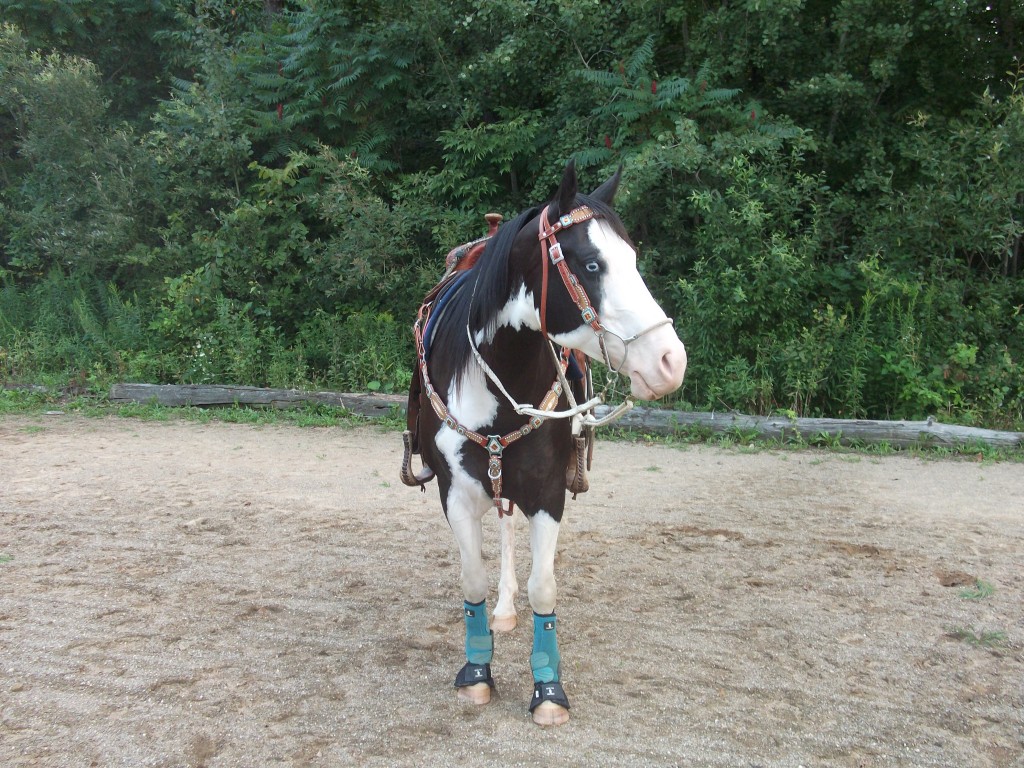 I'm finally delivering on my promise to take photos of my new tack from Crown Leather. I took these before a ride on Rumor last night, I think the set looks stunning on her.  She is "dressed" & ready to run, actually we just did slow work last night, but we had such a good ride. Although there are some people, cough – Jockey John who believes the tack set would look better on his horse. He has suggested I give this set to him & order a new one for Rumor, that's not going to happen but you can't blame a guy for trying.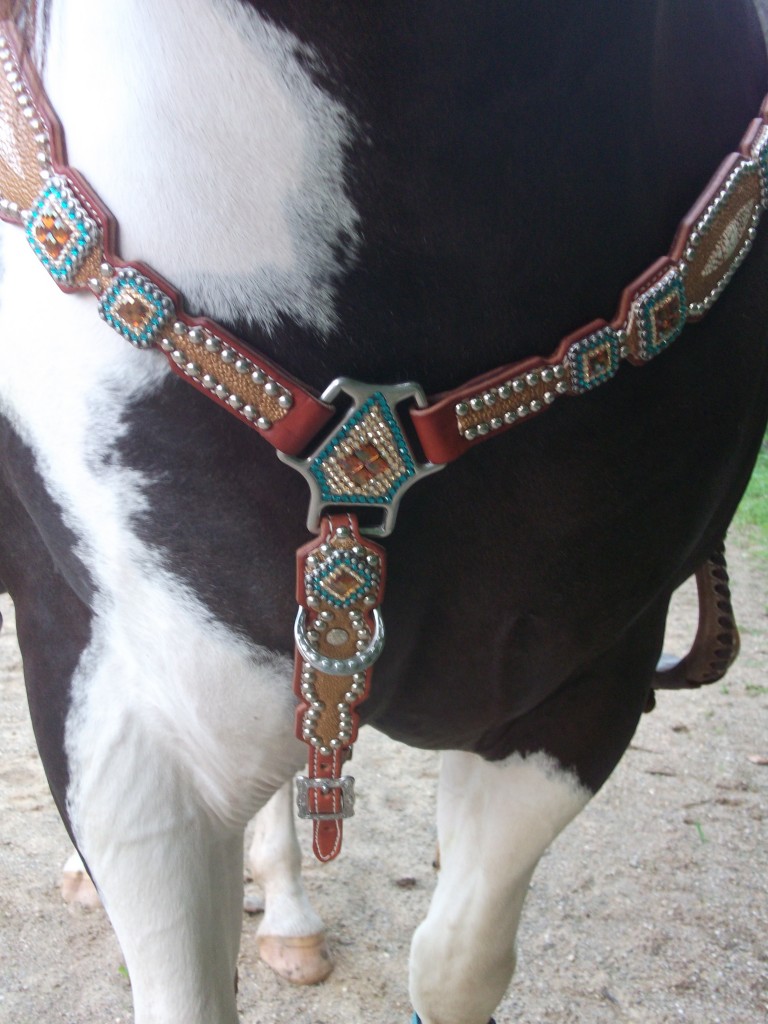 The medium colored oil with gold stingray accented by turquoise crystals provides a nice contrast. Since Rumor is both black & white, I needed something that would stand out against either color. Again, these photos don't even do justice to the quality & appearance of the tack in real life. If you haven't checked out Part 1, with the original photos taken by Crown Leather, you can see them here.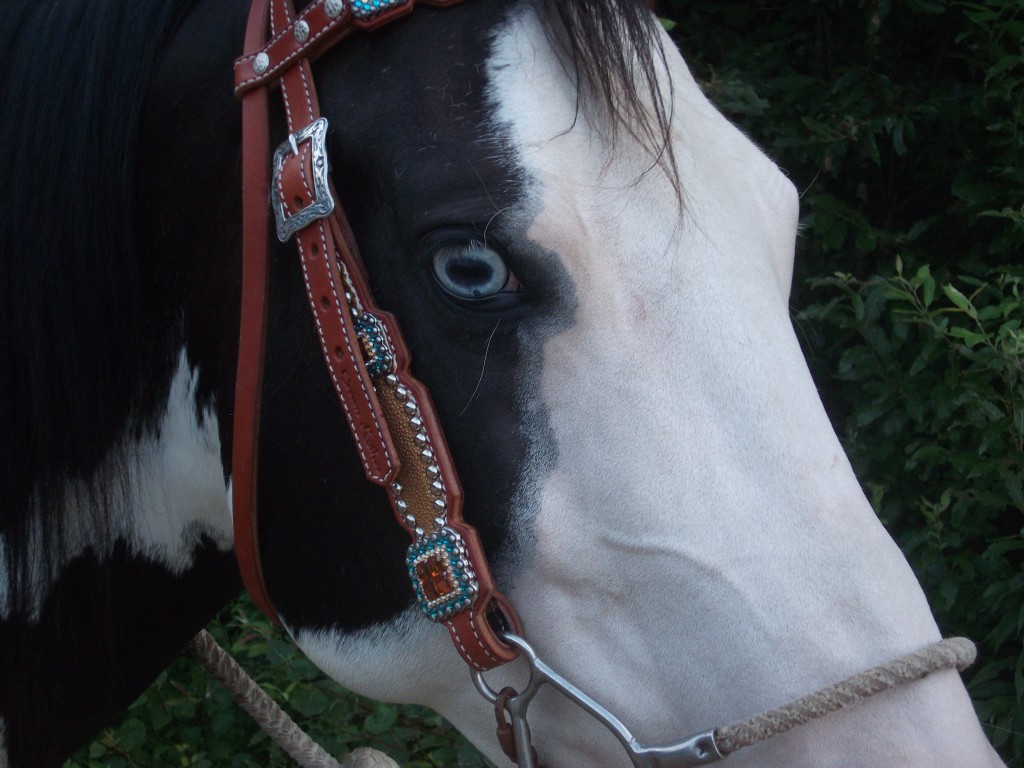 Up close & personal right here. I love, love, love my new Crown Leather. & I'm already dreaming up what my next custom creation will look like.
What would or what does your dream tack set look like?