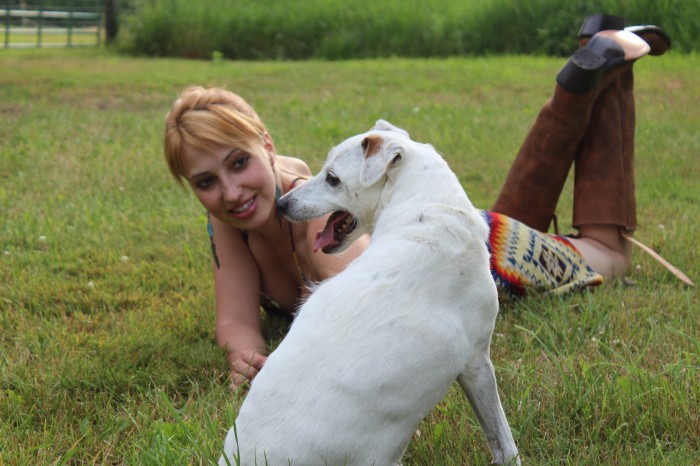 Today we say hello to another fabulous Monday & I'm sharing one of my favorite pairs of "rough n tough" cowboy boots. Cody is a camera hog & wanted the spotlight, he says hello & that he needs new dog biscuits.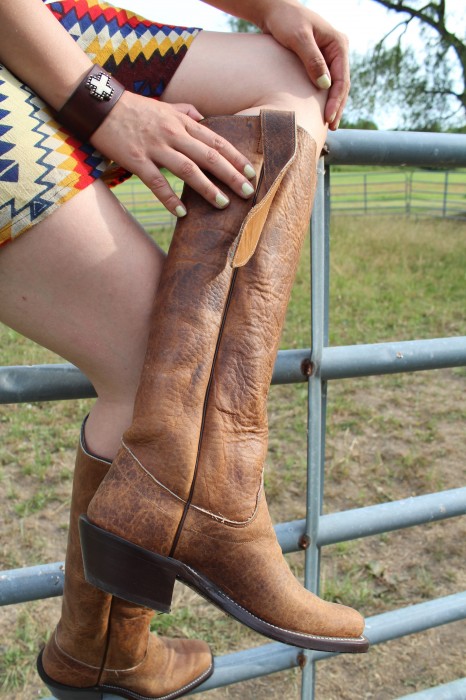 Meet my Olathe tall tops! Aren't they rustic?
Remember when I went to the Anderson Bean boot factory in March? If you don't you can read about it here. But these Olathe boots followed me back, Olathe is a sister company of Anderson Bean & Rios of Mercedes.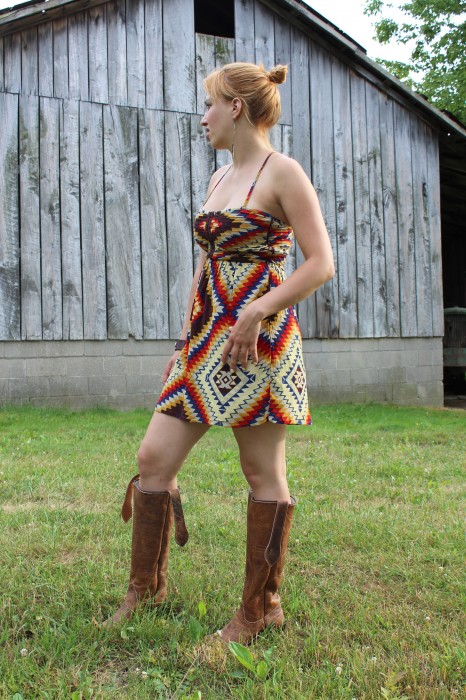 These boots are great for pairing with dresses & skinny jeans. Adding a dress or girly accessories is a great way to make these boots versatile.
Did I mention that if you have a brand that you can add your brand to the boots? That is probably the coolest part.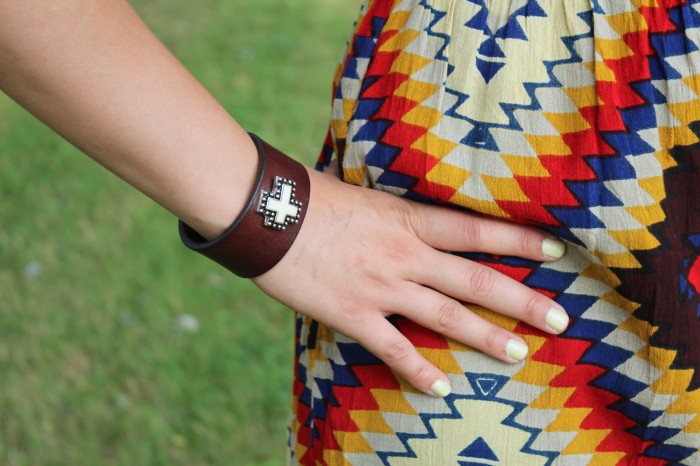 Solid colored boots look great with bold prints.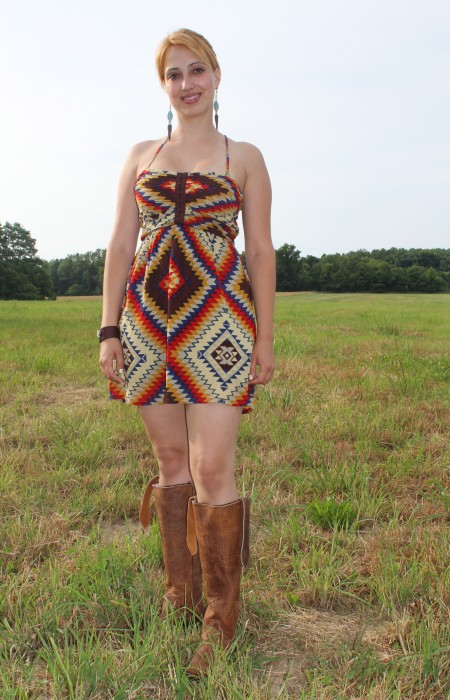 I hope you have a wonderful week, this Wednesday (July 4th, woohoo) I'm going to be sharing a fabulous giveaway so stick around!
Boots c/o Olathe Boot Company