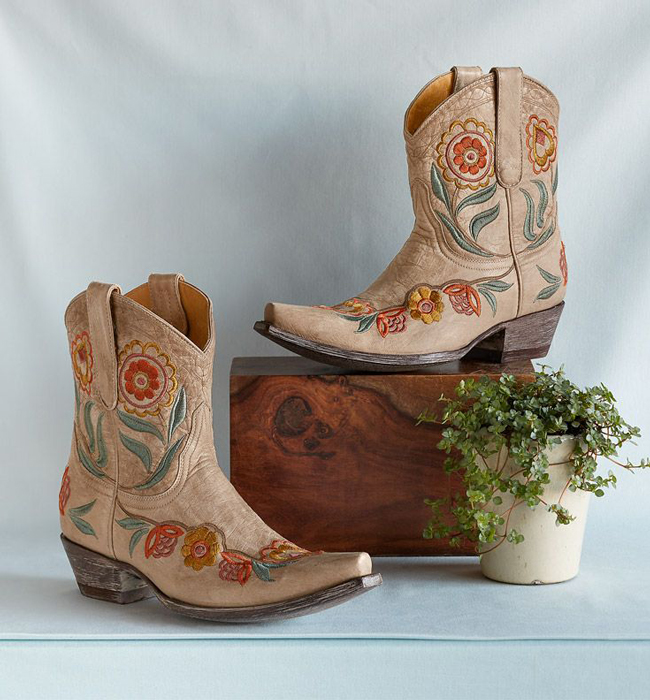 I'm always on the look out for a pair of sassy cowboy boots with floral embroidery. These Orenda shortie boots by Old Gringo are the perfect pair to take you from summer to fall. Shortie boots like this are a must for hot weather.
I find myself getting up at 7:30 every morning to get my work done with Fira to beat the heat. In case you missed it, HH Indys Nu Daisy is officially being called Fira around the barn. I put my third ride on her today and she is doing so well.
Buy the Boots >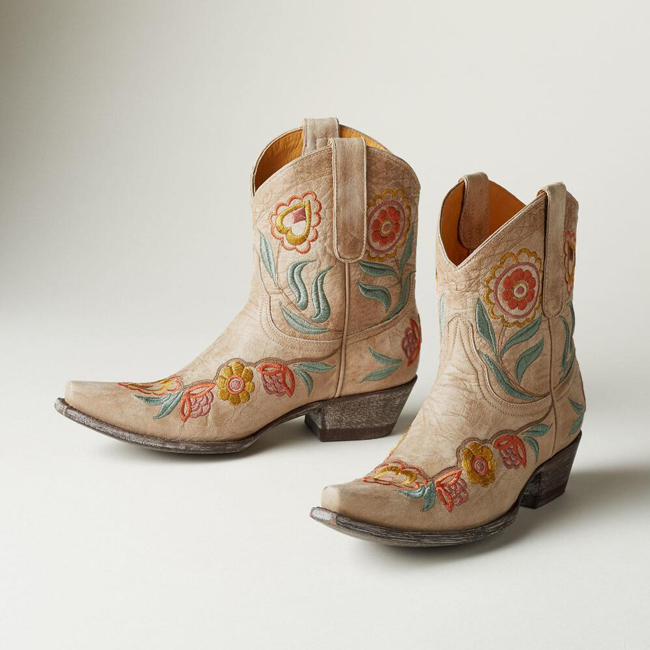 The Orenda boots come in a beautiful bone shade that matches any hue.