Sweet cards, calendars, and note pads from Paper Pony Co. are a do!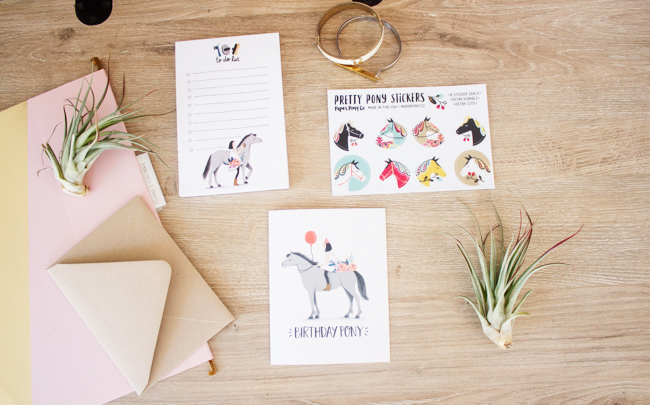 I love sending and receiving snail mail. There is something about opening a cute card that makes me pause for a moment and truly feel special. In a world full of Insta stories, Facebook live, and Snapchat, it's nice to connect at a slower pace sometimes. However I discovered Paper Pony Co. on Instagram 🙄 so I can't complain too much about social media.
Take 15% off your order now through Sunday, October 8th. Use promo code HORSESNHEELS at checkout. Visit Paper Pony Co. online now >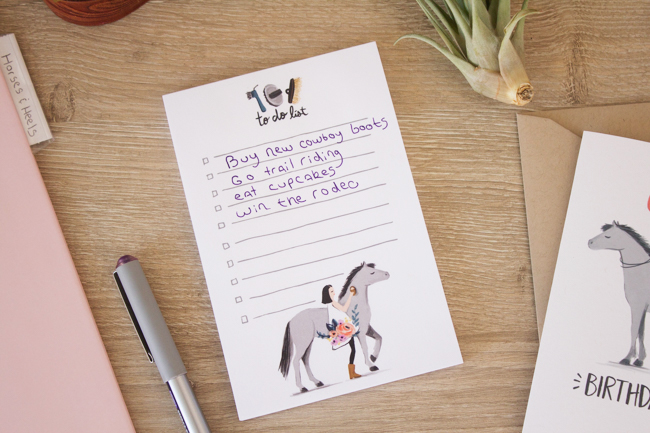 Owner, designer, and "top banana" Talia Gavish is based out of Oakland, California. We connected and she sent me a few of my favorites. I was naturally inspired by the whimsical equestrian designs.  If only my day always involved cupcakes and cowboy boots.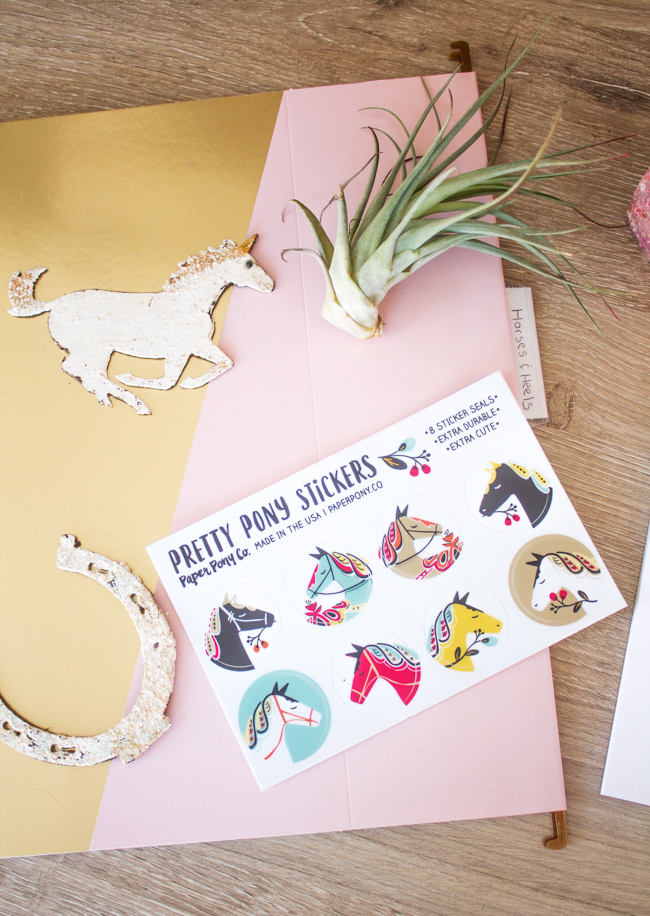 The stickers are perfect for attaching to your folders or cards.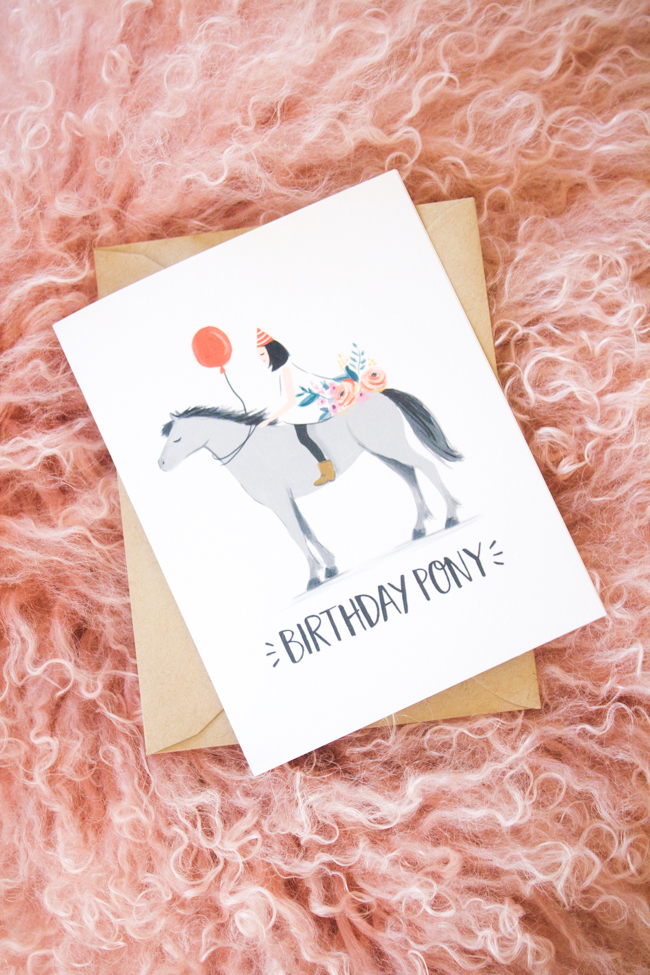 Along with horses, Talia offers a variety of other animal designs including dogs and cats. The shop offers gift wrap, pins, stationary, art prints, stamps, calendars, and more.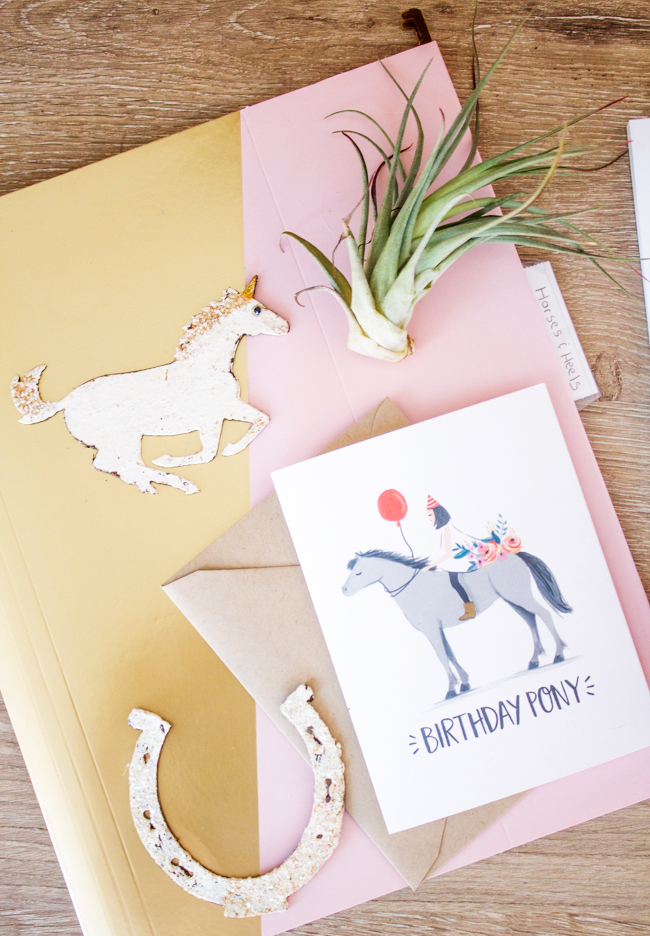 Make sure you stock up on cards and gift wrap before the holidays come!