A four ingredient peaches and cream milkshake.  
 *This Peaches and Cream Milkshake post has been updated as of August 2015 with new photos and an improved recipe.
I love fresh peaches around this time of year and if you don't have access to trees they are available heavily in farmer's markets and in the stores. All you need are four simple ingredients; a good vanilla ice cream, ripe peaches, cinnamon and whipped topping. The result is a delicious and creamy peach milkshake with just a touch of cinnamon.
My formula is simple one cup of vanilla ice cream per peach (2 peaches and 2 cups of vanilla ice cream with a teaspoon of cinnamon and whipped topping) makes one delicious drink. Make sure you purchase whipped topping with an aerosol bottle so you can give it a controlled spray.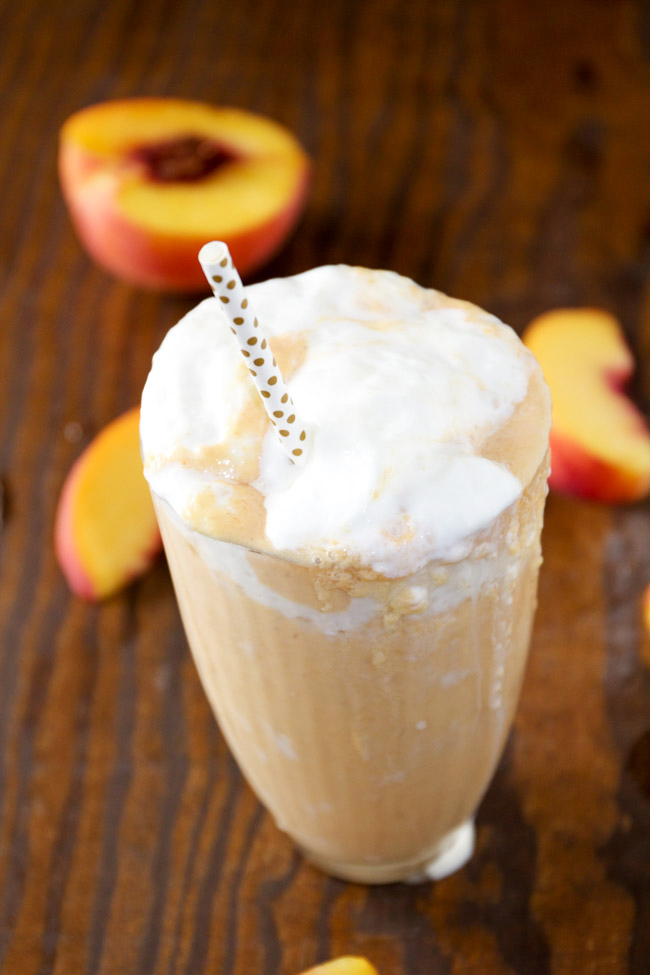 Peaches and Cream Milkshake
A creamy and peachy milkshake with just a hint of cinnamon.
Ingredients
2 whole peaches, peeled and pits removed
2 cups vanilla ice cream
1 teaspoon cinnamon
whipped topping
Instructions
Add peaches, ice cream, and cinnamon to a blender.
Skirt whipped topping around the inside of a glass.
Pour in milkshake and garnish with additional whipped topping if desired.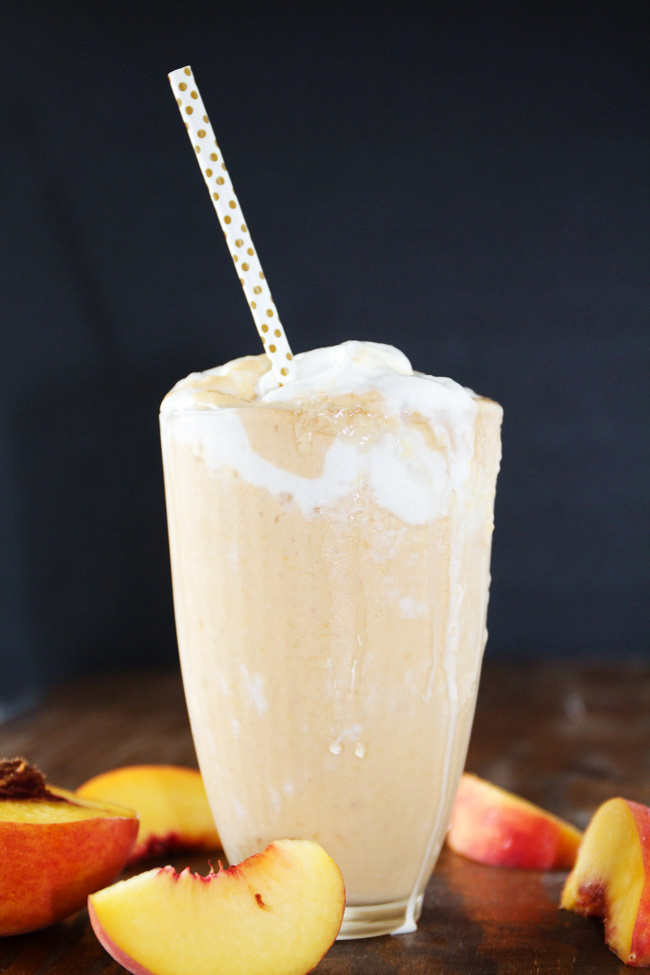 And there you have it, a peachy and delicious milkshake.
Looking for more delicious peach recipes? Read these:
Baked Peaches with Vanilla Bean Icing