Update: These boots are no longer available, visit Lucchese.com to shop current styles.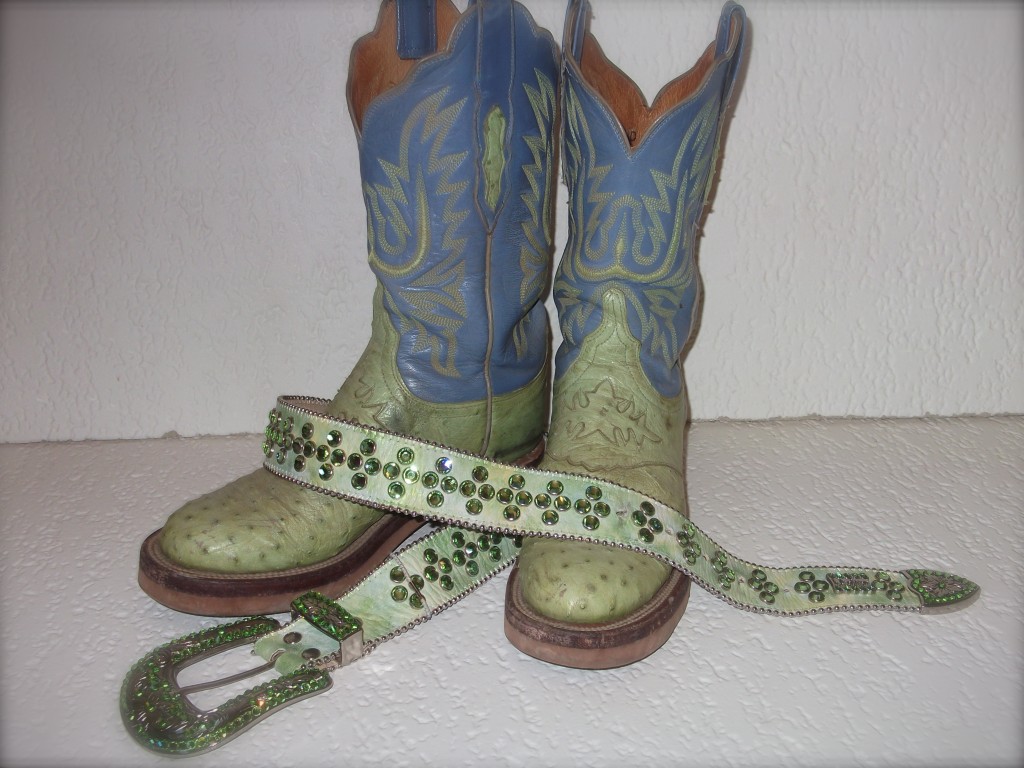 Happy Monday, I had such a busy weekend that I am looking forward to a slower day today. I was doing lots of rearranging & I realized my Pistachio Lucchese boots have not been getting enough attention. So here they are, with a matching bb simon belt as well.
I purchased these quite a few years ago at Quarter Horse Congress. I can't remember what store though, & yes I did buy the belt to match.