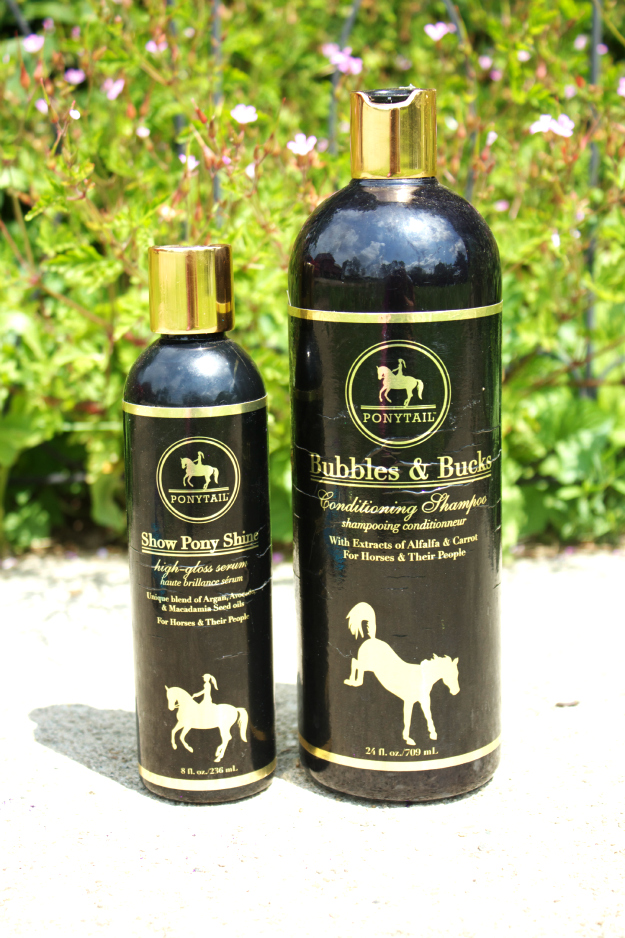 *UPATE – GIVEAWAY IS CLOSED & OUR WINNER IS RACHEL H. RACHEL, PLEASE SEND [email protected] AN EMAIL!
It's time for a fabulous giveaway! Remember PonyTail Products? I reviewed them here last fall if you would like to catch up on what they are all about! We are going to be giving away a hat, Bubbles & Bucks Shampoo & Show Pony Shine! *Hat not pictured.
Entering is simple:
1.Please leave a comment below
2. For an extra entry please "Like" PonyTail Products on Facebook.
Giveaway ends Thursday, July 11th 2013 at 12:00pm EST. & a winner will be announced here shortly after so please check back to see if you have won!