A five ingredient Pumpkin Spice Oreo Fudge that will rock your tastebuds.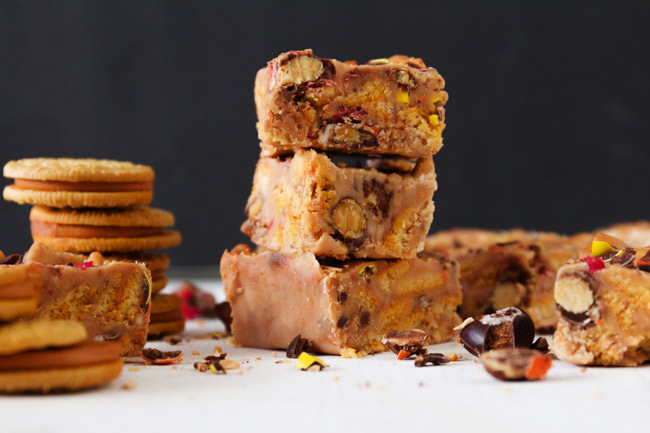 Limited edition Pumpkin Spice Oreos are delicious enough on their own, but my Pumpkin Spice Oreo Fudge is even better. If you haven't tried Pumpkin Spice Oreos yet, you are missing out! Delicious vanilla cookies with a creamy pumpkin spice filling will have you wishing these cookies were always in season. I wanted to create a quick and easy fall dessert for upcoming company so I whipped up this batch of fudge. My recipe inspiration was from last year's Easy Oreo Mint Fudge, that fudge was dangerously delicious.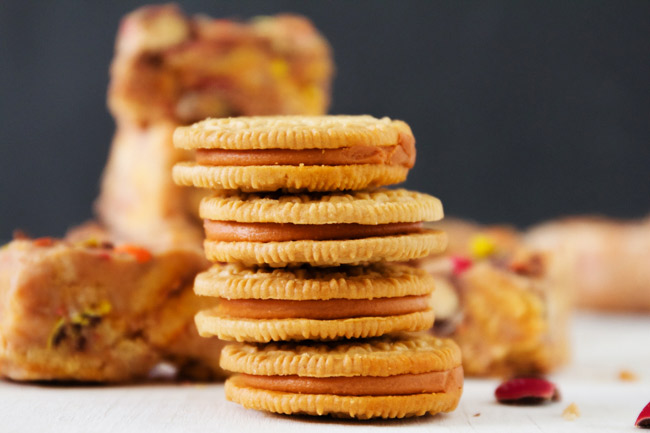 All you need are Pumpkin Spice Oreos (available at most of your local grocery stores), white chocolate chips, sweetened condensed milk, M&Ms, and vanilla extract. I used almond M&Ms in my fudge but you can use any type of M&Ms you prefer; peanut butter, plain, crispy, pretzel or dark chocolate. I also picked out all of the green and blue candies so I had the perfect batch of fall colors.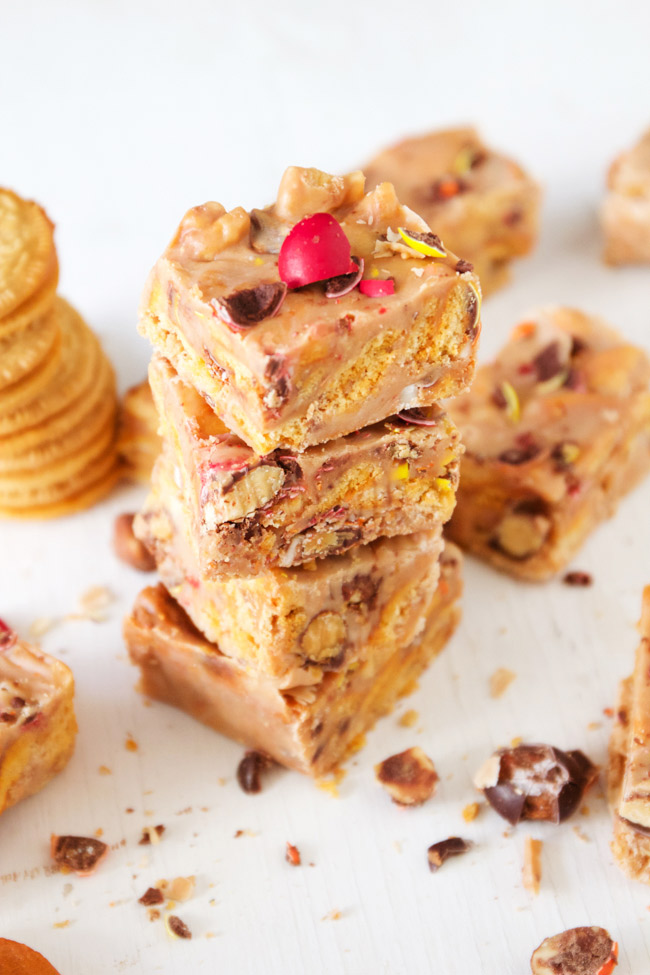 Pumpkin Spice Oreo Fudge
A simple 5 ingredient Pumpkin Spice Oreo Fudge.
Ingredients
1 12 ounce package white chocolate chips
20 pumpkin spice Oreos
1 cup of M&Ms, any variety (I used almond)
1 14 ounce can sweetened condensed milk
1 teaspoon vanilla extract
Instructions
Line an 8 x 8 or 12 x 12 inch baking pan with parchment paper so it hangs over the sides, pick your size depending on how thick you want your fudge to be. You may also use aluminum foil.
Crush the M&Ms and pumpkin spice Oreos. Reserve a couple tablespoons of M&Ms for sprinkling on top of the fudge.
Mix the candy and cookies in a bowl and set aside.
Add white chocolate and sweetened condensed milk to a pan, stir slowly over a low heat until melted. Do not let the chocolate burn! You may use a double boiler if you want but it's not necessary.
Once the chocolate is melted remove pan from the heat and stir in vanilla extract, cookies and M&Ms to the batter. Move quickly here and don't over stir.
Spoon the fudge into a pan and sprinkle remaining Oreos and M&Ms on top of the fudge.
Refrigerate the fudge overnight and cut into squares.
Store in an air tight container for up to two weeks.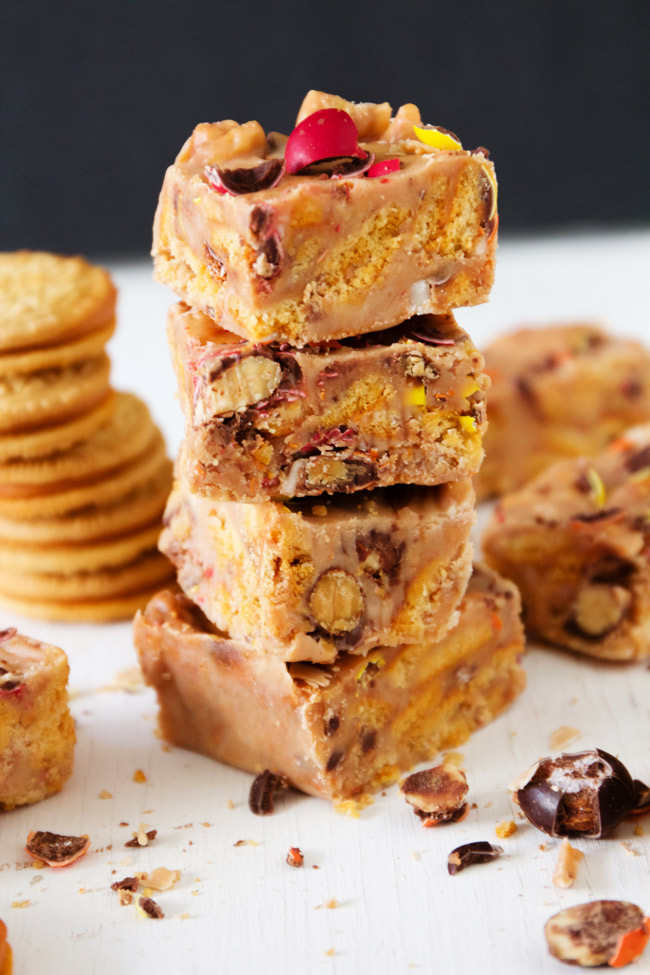 Ps. this fudge also freezes well if you want to save some for later.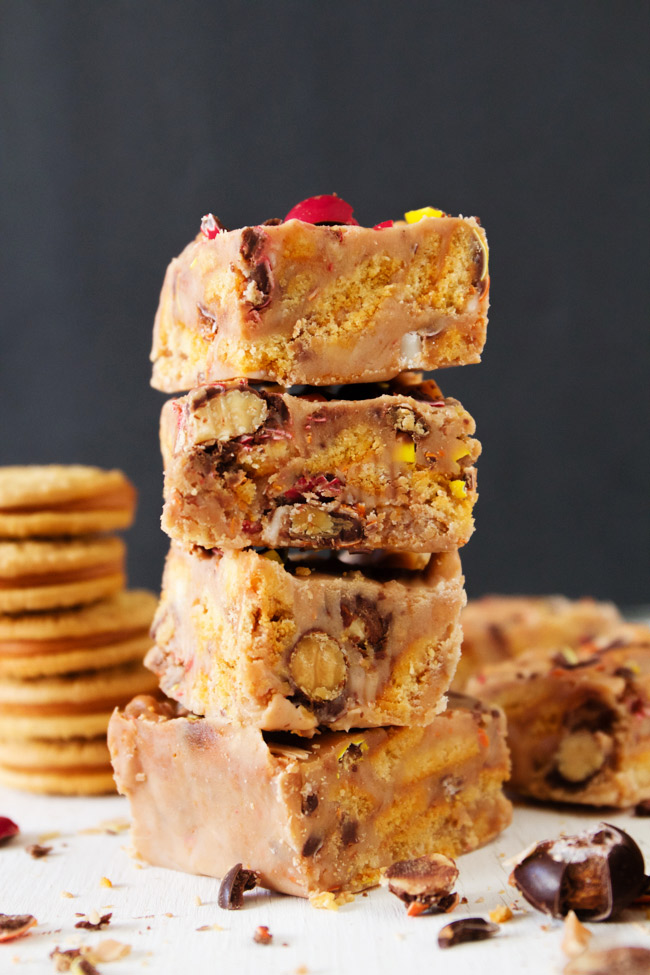 This fudge is a crowd pleaser!