Buy the Boots: This style is no longer available, shop for similar boots at Lucchese.com >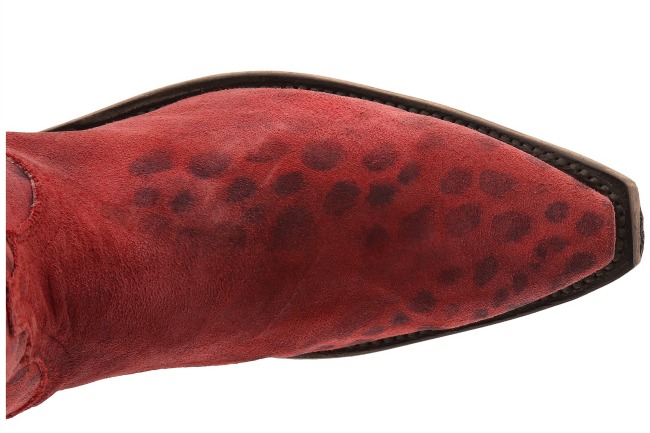 The Christmas countdown is on! Wouldn't a nice pair of red Cheetah Print Lucchese boots look great under your tree? I think so. They offer a beautiful distressed print with ravishing red color that says, "notice me".
If you love red cowboy boots be sure to check out the red section here on the blog. Did you know you can search by brand or color on Horses & Heels?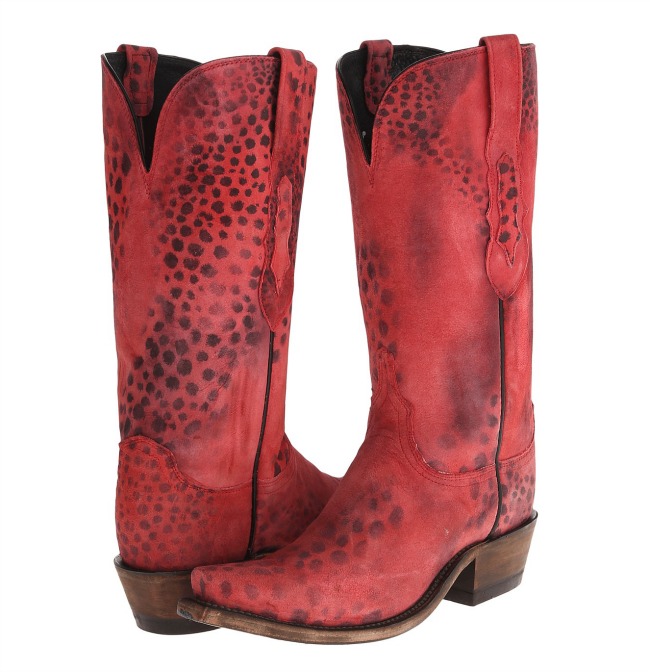 I think they look good from every angle.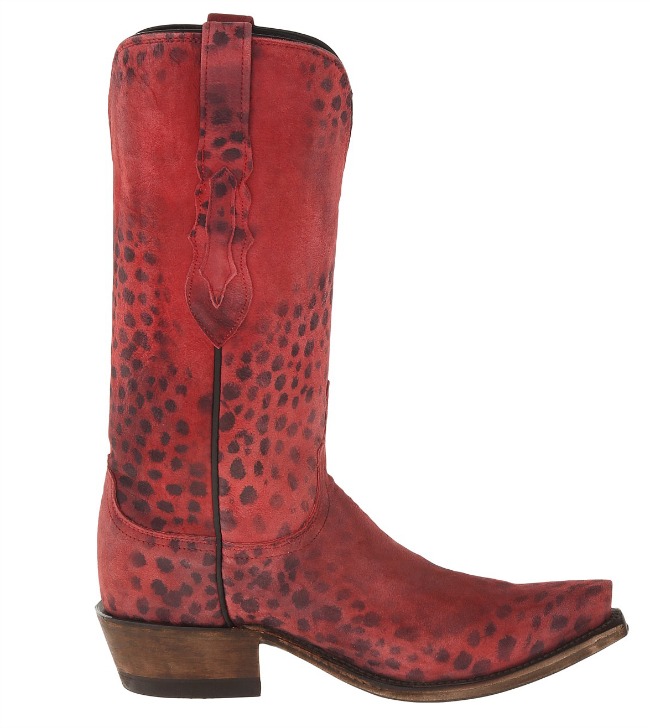 Don't forget to enter the Rebecca Ray Designs Holiday Clutch Giveaway.