Update: These boots are sadly no longer available for purchase – similar Lucchese lizard boots can be found here >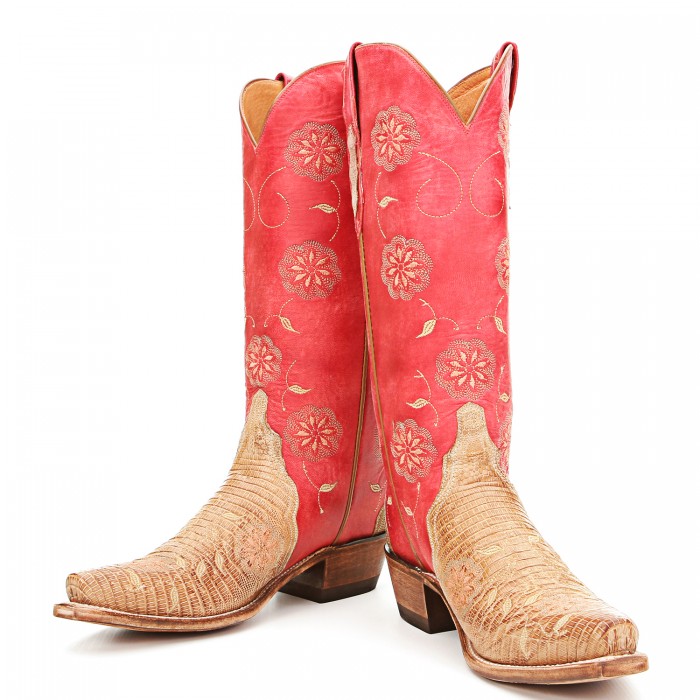 Red is a fierce & confident color & these cowboy boots from Lucchese will be sure to turn heads. Hailing from PFI Western Store as part of the BootDaddy Collection available exclusively from PFI. I've always been leery of red but I'm thinking about purchasing Wrangler's new colorful skinnies in red & might just have to start embracing the color again. In fact I love red but sometimes I just don't think it loves me but that's another story.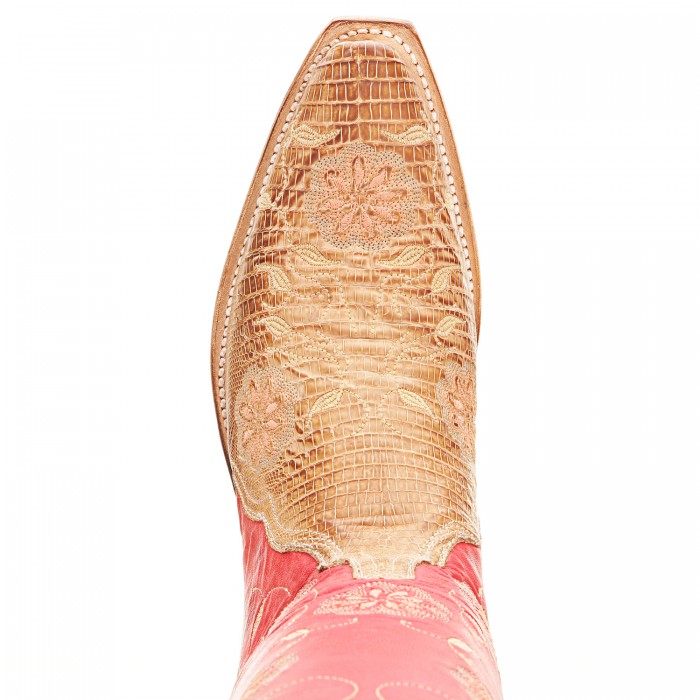 Despite the floral details you can still fit these boots into your fall wardrobe because of the colors & tones. The toe is done in a triad tan lizard foot with floral embroidery & fancy stitching.
I say wear em & rock em! Ps if you are really into the feather trend you are going to want to catch Wednesday's post, I cannot wait to share it with you!
Photos from PFI online