Update: These boots are no longer available for purchase.
Feisty could be an accurate way to describe my mood today, blame it on the rain. Red happens to be a very empowering color & I was feeling inspired to share these
Red Hand Tooled Filigree Wingtip boots by Lucchese
. They are available at PFI Western Store & on sale!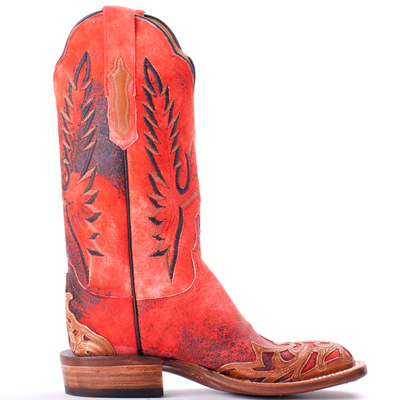 These boots are bold & you are probably going to love them or hate them. I really don't see any middle ground here.