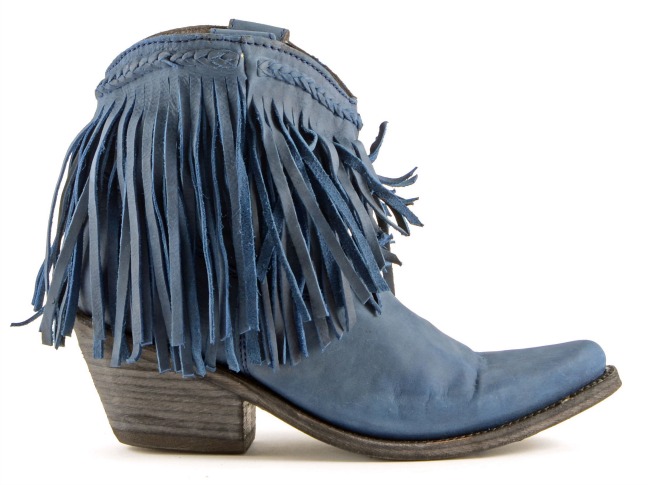 These boots are blue and beautiful. Liberty Boots may call them Russian Blue, but I like to call them denim blue and they are the perfect color for fall. Denim on denim is a do. Wear these boots with your favorite blue jeans or a pair of leggings. You can find them at Allen's Boots.
Buy the Boots Online >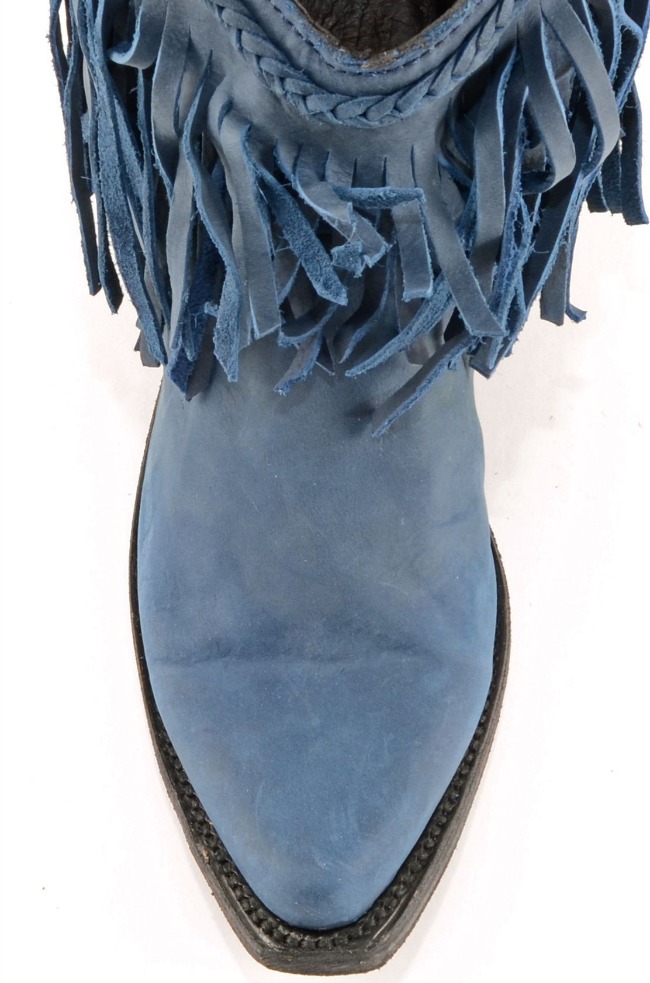 Short boots are on my fall must have list, these lovelies feature plenty of fringe and braided details.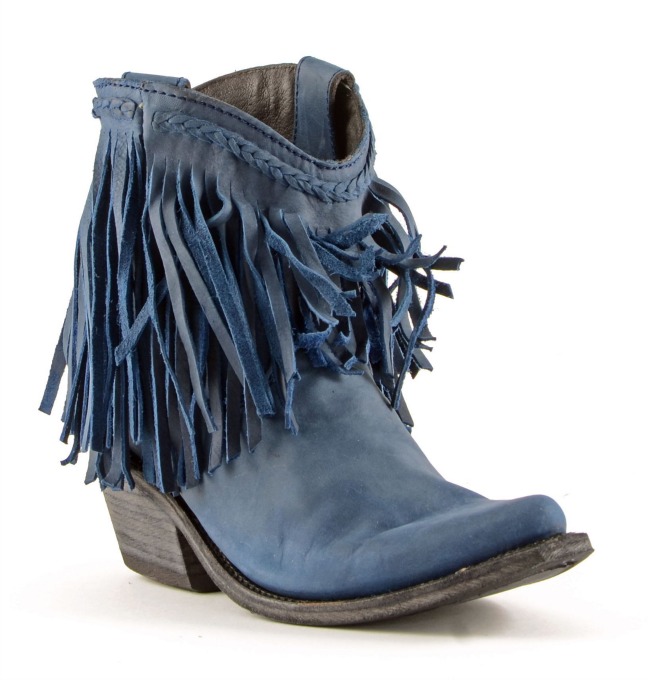 Like what you see? Buy the boots at Allen's Boots online.
Photos from Allens' Boots online