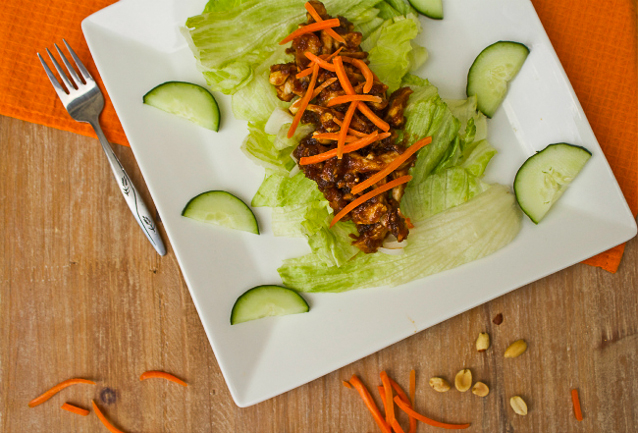 You can just start calling me the salad queen because I have been making them & serving up salads all week. This shredded chicken & peanut salad is amazing…. the peanut sauce is what makes it. Paired with crunchy carrots, cool cucumbers & refreshing iceberg lettuce, you have a delicious & satisfying lunch or dinner.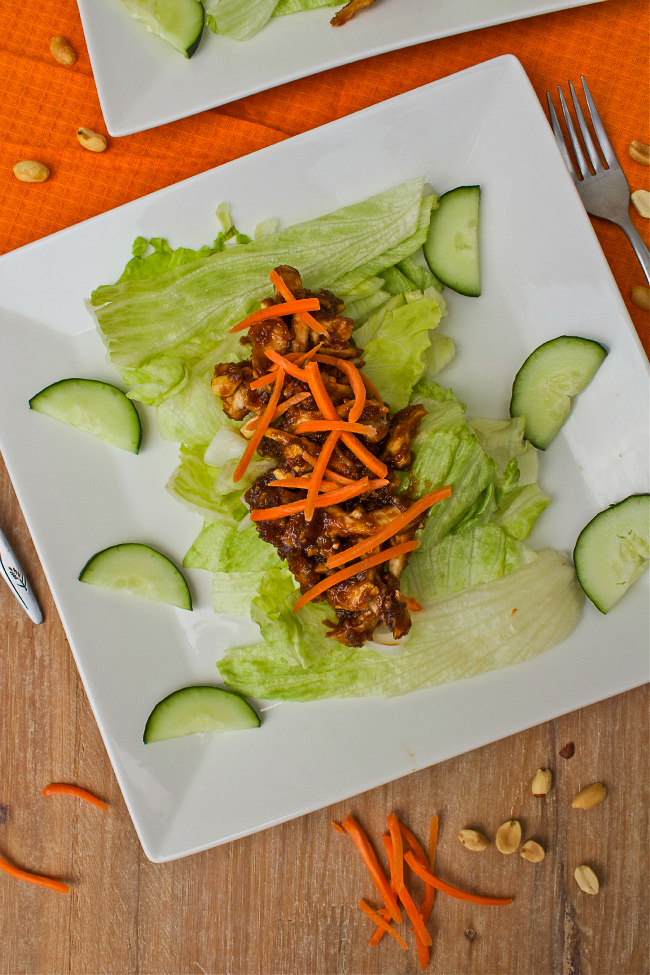 Warning: Once you make this, you will become highly addicted.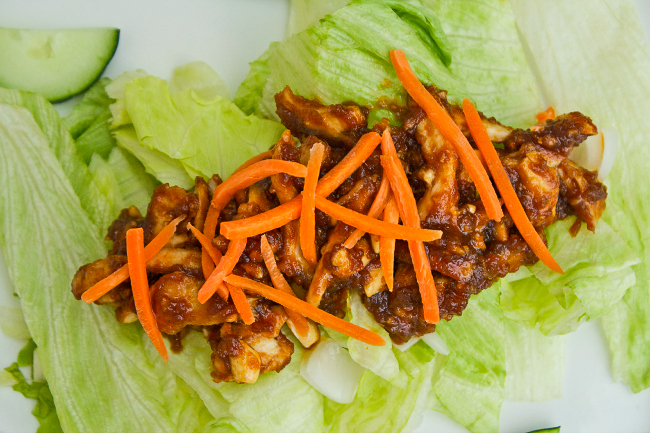 It is soo good!
Shredded Chicken & Peanut Salad
A delicious shredded salad with peanut sauce over chicken.
Ingredients
4 chicken breasts
For the sauce:
¼ cup soy sauce
¼ cup canola oil
¼ cup srircha
1 cup peanut butter
1 TBSP minced garlic
¼ cup brown sugar
¼ cup unsalted peanuts
For the salad:
Iceberg lettuce
White onion, chopped
Shredded carrots
Sliced cucumbers
Instructions
Boil the chicken breasts in water for about 10 minutes until they are fully cooked.
Allow to cool, shred them & set aside.
Combine soy sauce, canola oil, srircha, peanut butter, minced garlic, brown sugar & peanuts in a skillet.
Cook over a low heat & stir until the ingredients combine & form a thick sauce.
Add in chicken & mix well.
Serve the chicken peanut sauce over a bed of lettuce & garnish with carrots, cucumbers & onions.