Updated: These boots are no longer available, visit Rod's online to shop current styles.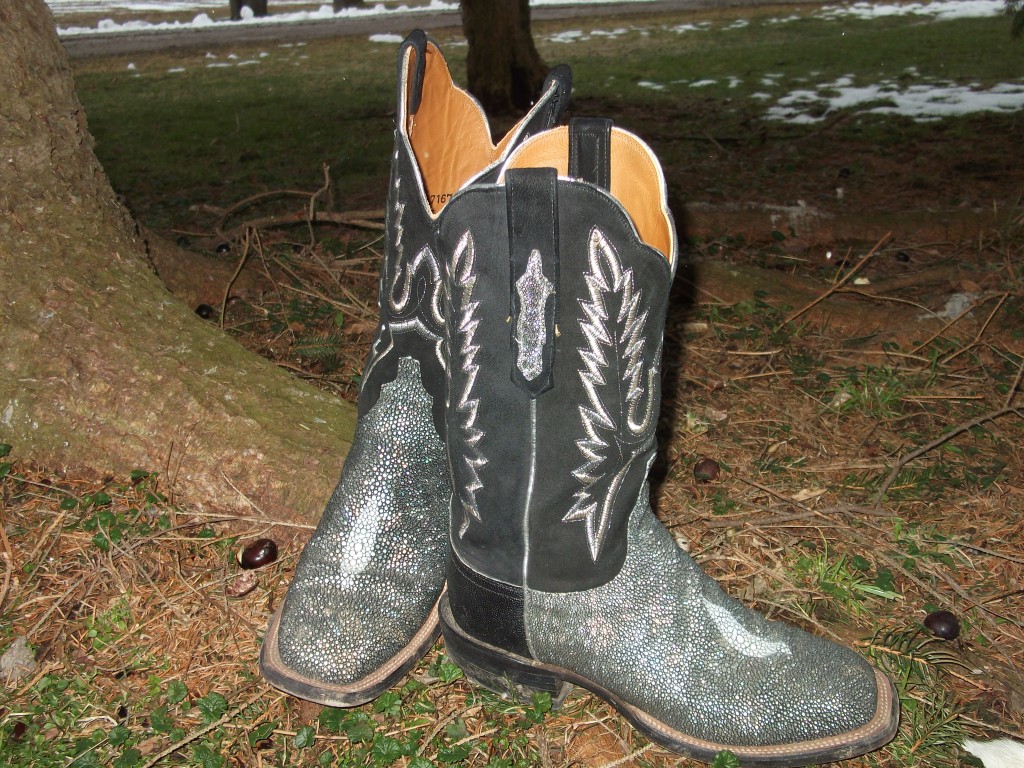 Happy Monday everyone! I have decided to showcase another pair of Lucchese boots. Can you tell how much I love Lucchese yet? Yes, I'm a little obsessed. This pair of Metallic Silver Stingray boots are my sister's newest addition. She got these in the fall from Rod's Western Palace, I'm definitely jealous but we can't have the same ones now can we?
The details on these boots are great, the tops are hand stitched with silver thread to match the bottoms. I think if Annie Oakley were still around that she would probably have these. They look vintage with the perfect amount of modern flair.