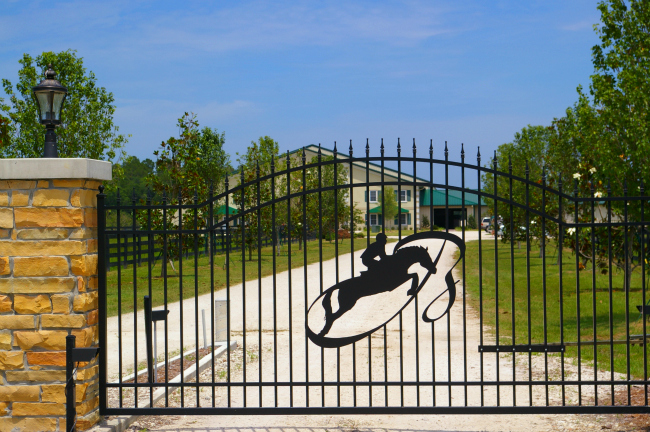 Florida is known for having many gorgeous horse properties & I'm delighted to share another Stable Style feature with you. I want to thank Paula from Bridlebourne for providing these photos. Bridlebourne stables is spread out on 71 acres & has a focus on hunters & jumpers. They have a wide selection of show quality jumps to get you ready for the show ring, an indoor arena, outdoor arena & an enclosed training pen for young horses.
Stable: Bridlebourne Stables
Location: Elkton, Florida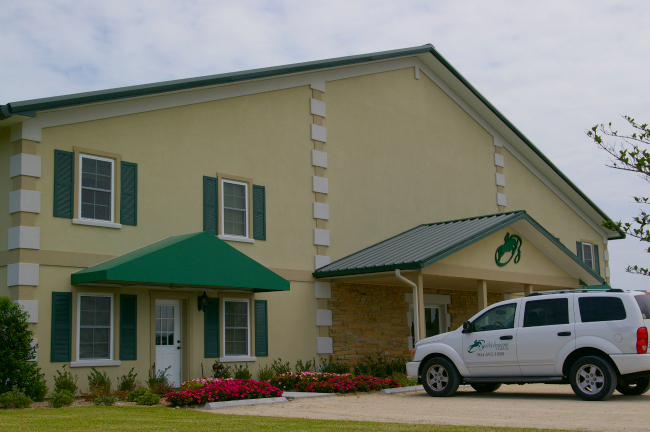 The entrance to the stables, so clean & refreshing.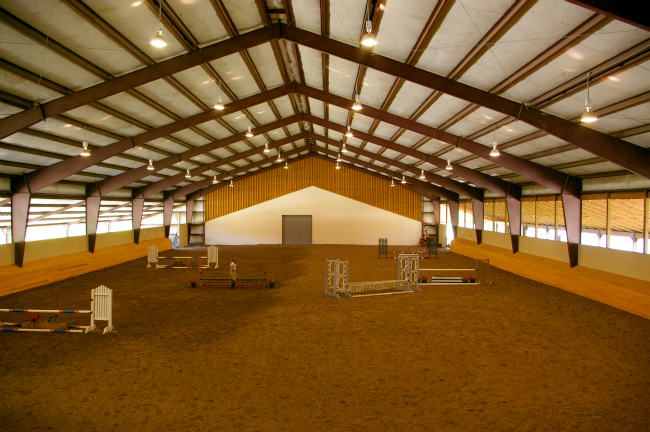 The well-lit & spacious indoor riding arena.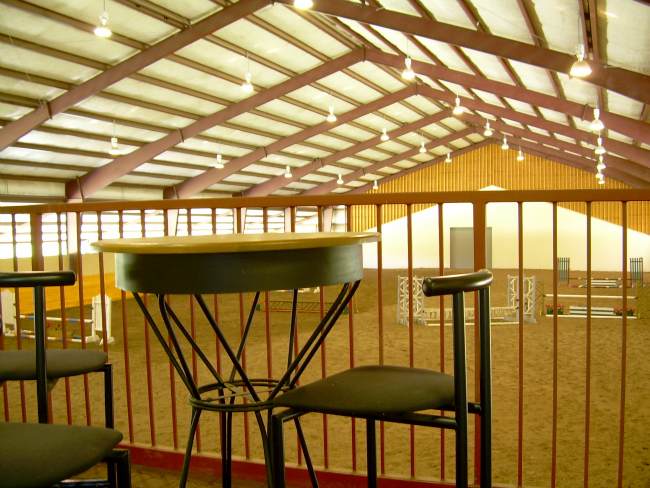 The second level balcony overlooks the arena & goes into the club room (pictured below).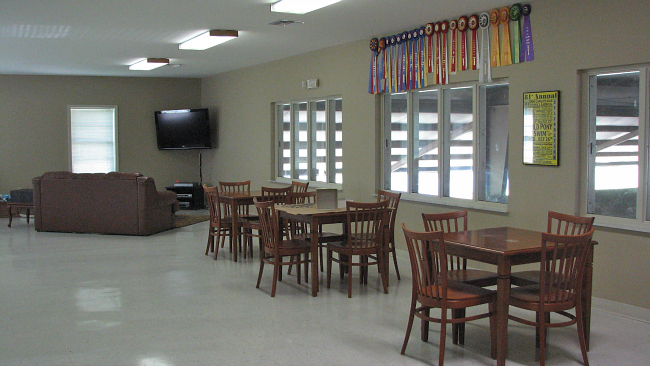 The club room, perfect for taking a break after or in between rides. It is fully equipped with bathrooms, full showers, a kitchen & dining room table. And of course it's climate controlled so you can cool off & escape the Florida heat.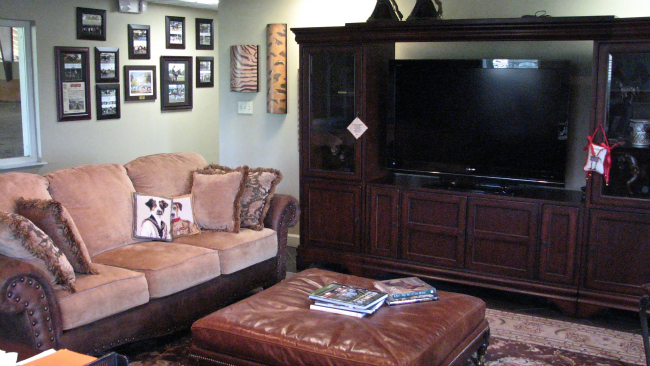 This is Paula's office which is on the ground level & looks into the arena as well.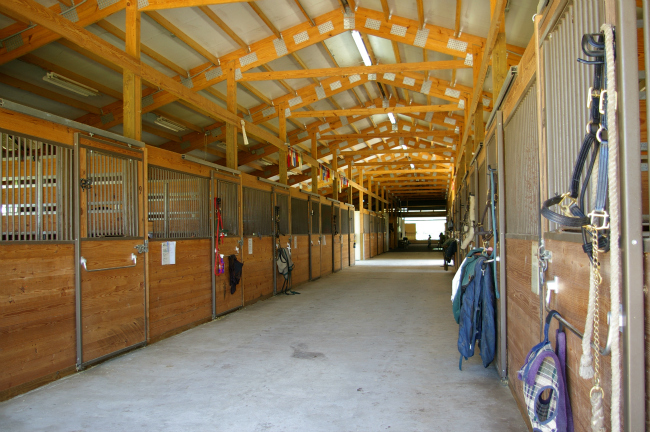 The stalls at Bridlebourne in the main barn, everything is kept very clean & tidy.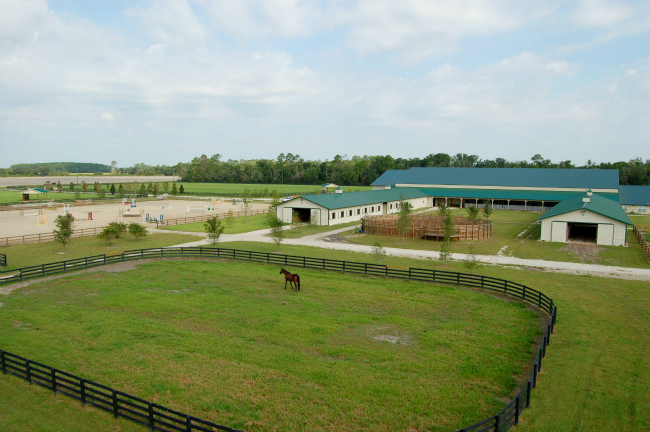 An overview of the facilities, Bridlebourne has 39 stalls in both barns & 7 portable stalls for clinics, breeding or to use when importing a horse.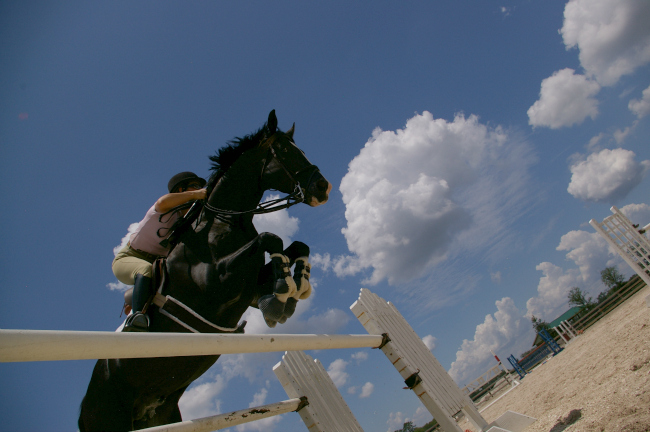 The outdoor arena is another great practice space. Pictured here is Richard, a Warmblood stallion imported from Holland.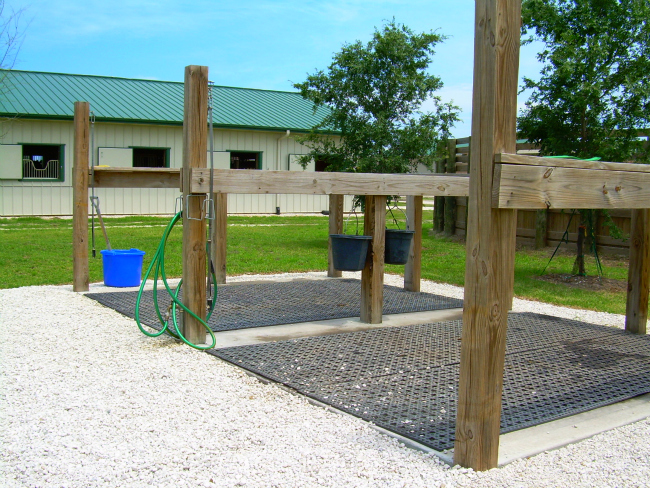 Outdoor wash racks.
I hope these photos we able to portray just a quick glimpse into the beauty of Bridlebourne Stables. For more information please visit them online.
If you would like to have your stable considered for a feature please visit the submissions page.