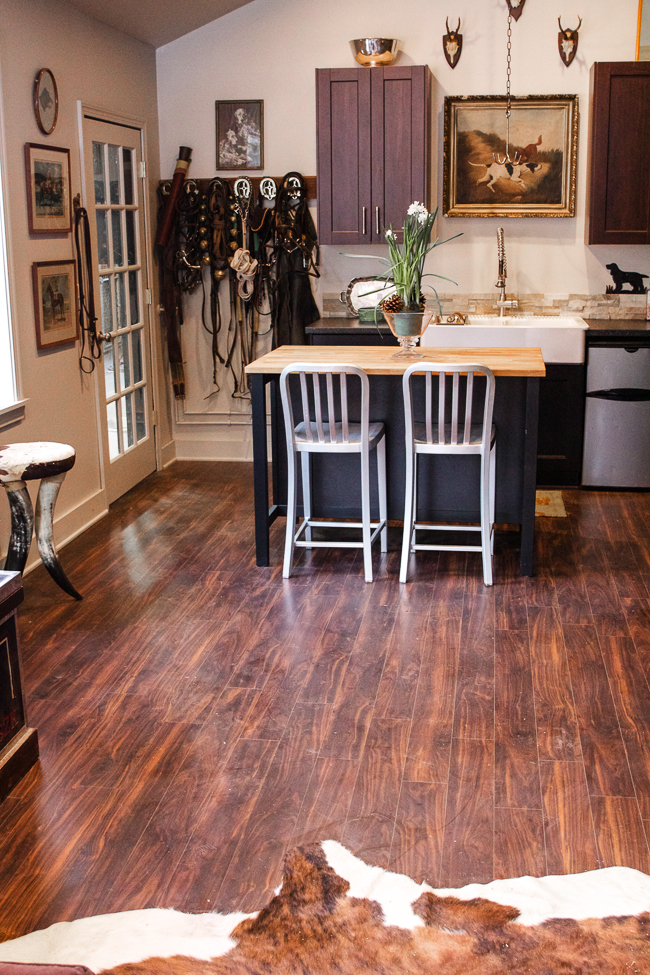 Are you ready for the latest stable style feature?
It's no secret I am a huge fan of Rebecca Ray Designs, I have featured RRD plenty here before. See A Bit of Holiday with Rebecca Ray, Designer Spotlight Rebecca Ray Designs, Seeing Yellow with Rebecca Ray, and A Trip To The Rebecca Ray Sample Sale. Speaking of the sample sale – it's today! If you are lucky enough to live in Ohio (like I used to) or be in Chagrin Falls, I highly recommend the trip. You can also call in to shop if you are not there, head over to Facebook for those details.
When Rebecca invited me over to see her new barn and tack room at Hemlock Lane at Valley High, I was thrilled! Take a look at the gorgeous tack room and check back next week for more scenes around the barn.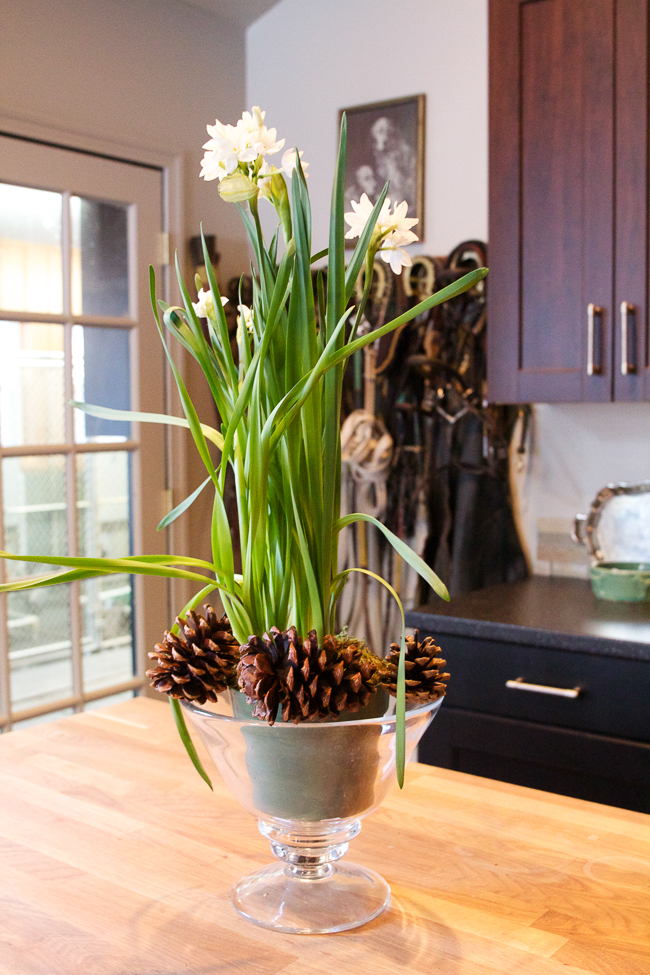 A beautiful and fragrant winter arrangement.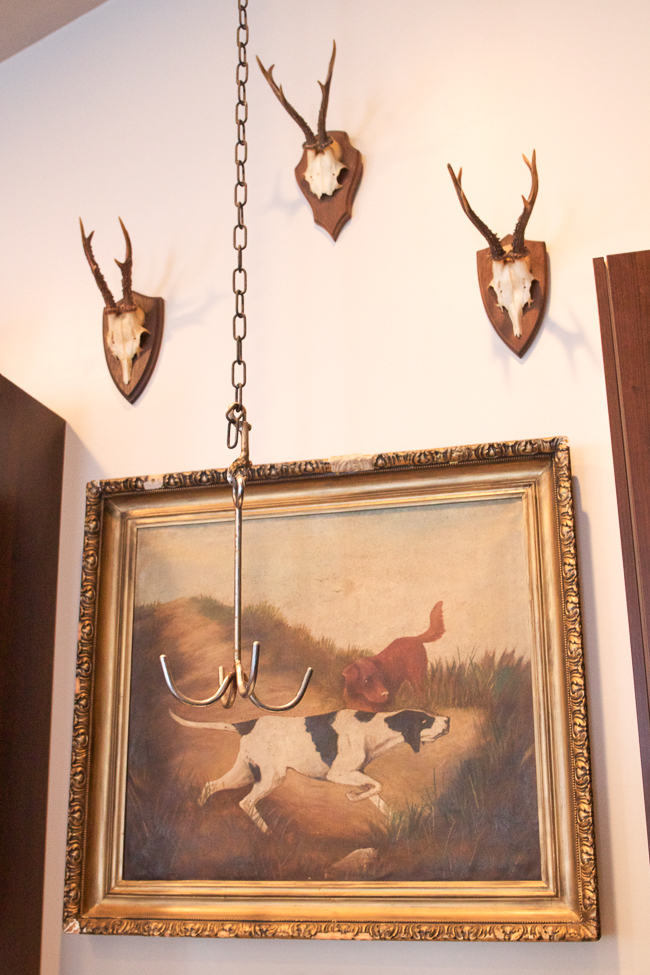 The tack room represents Rebecca's equestrian and sporting lifestyle.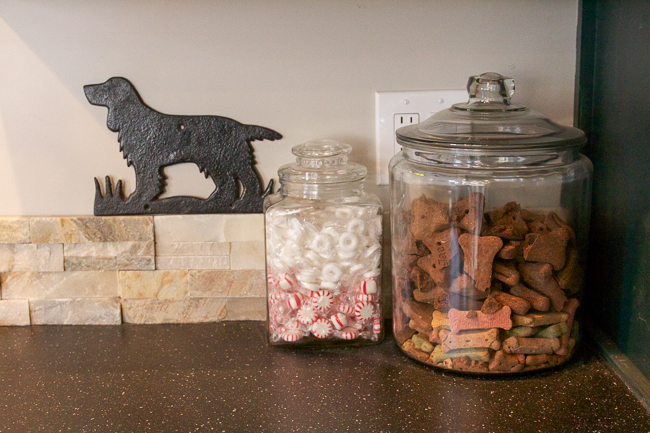 Treats for the dogs and peppermints, the dog's kennel is right off the tack room.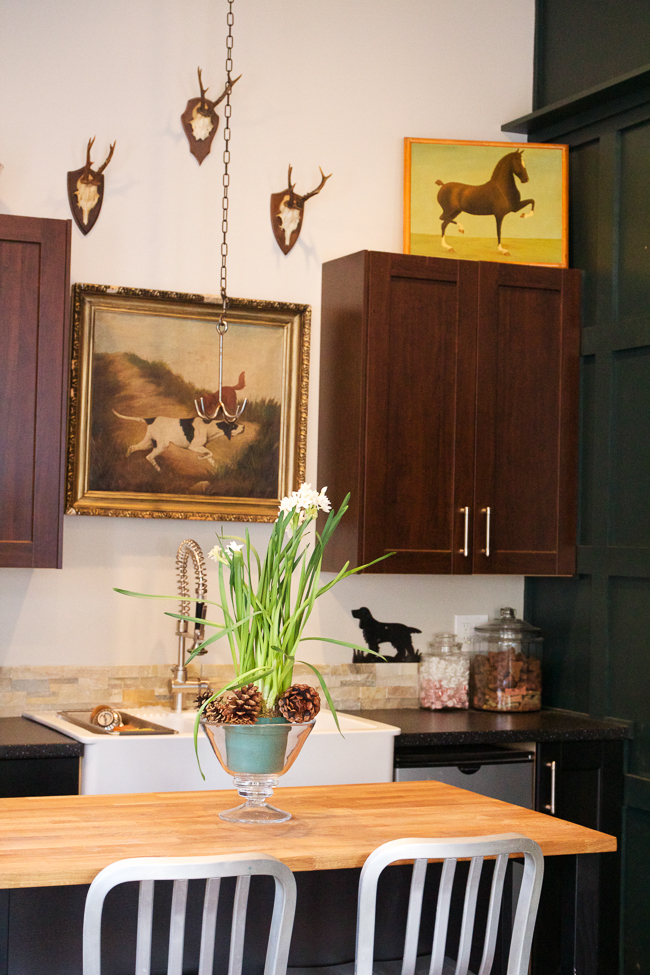 Wouldn't this be a nice place to relax after a ride?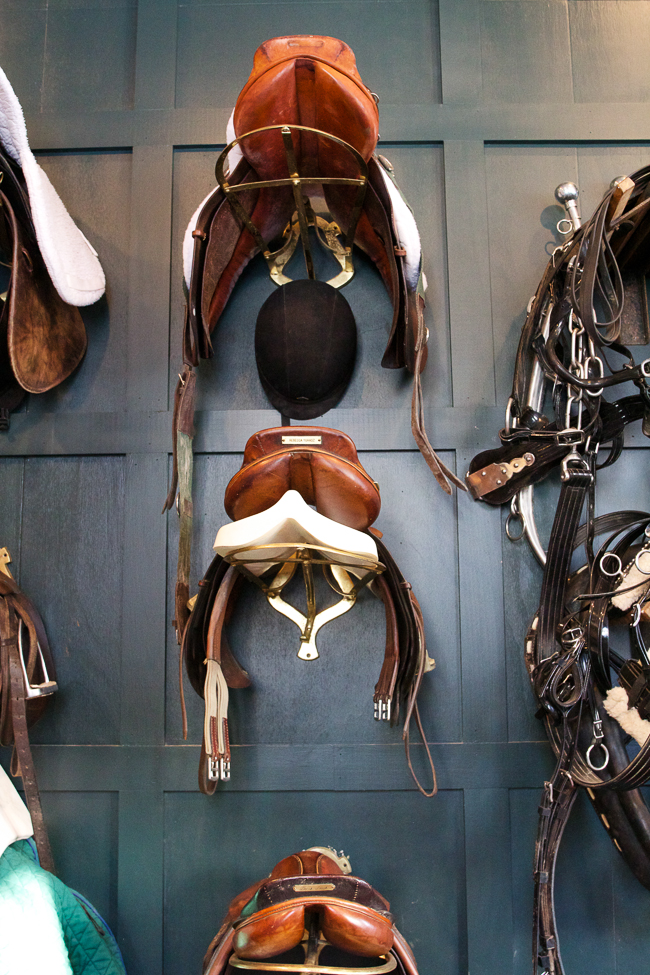 Saddles stored neatly in their place.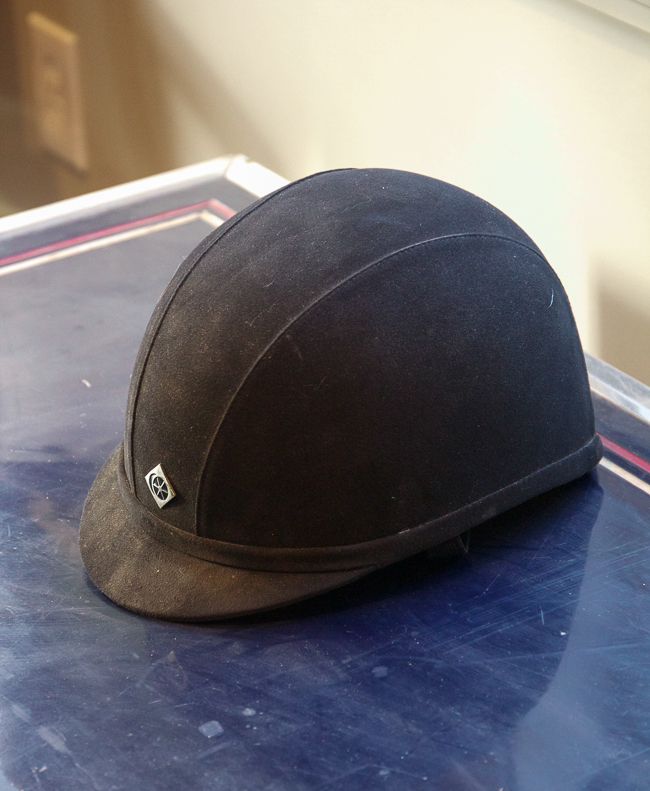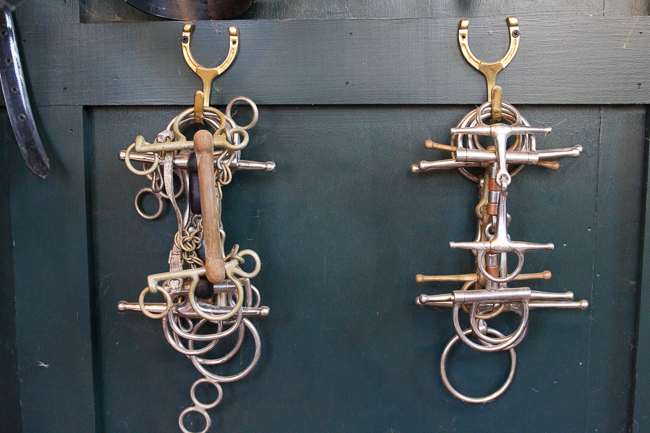 Bits are also hung and easy to reach.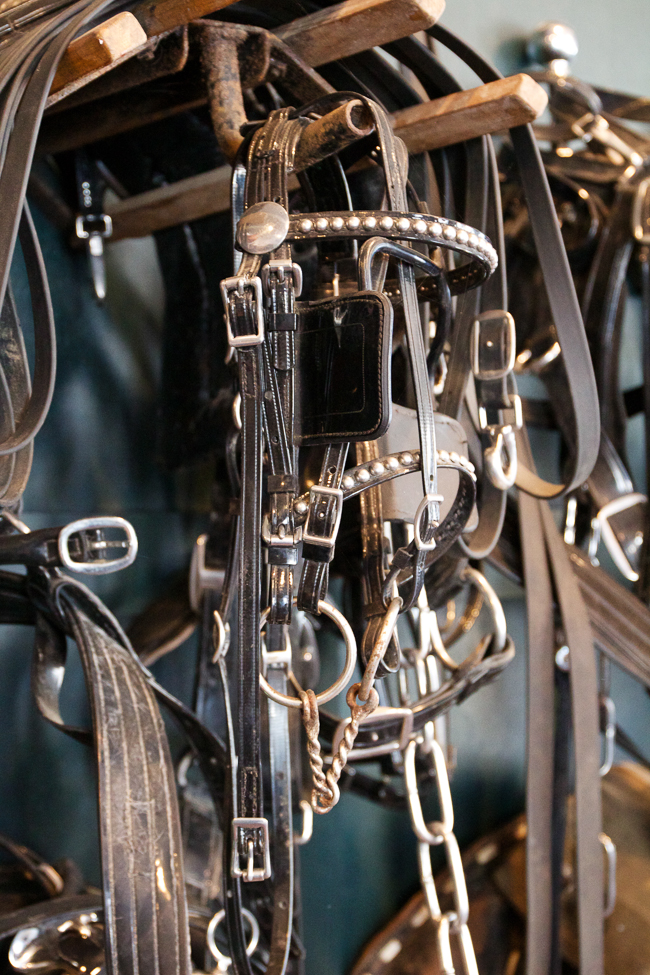 An adorable driving bridle for Licorice, the Shetland pony.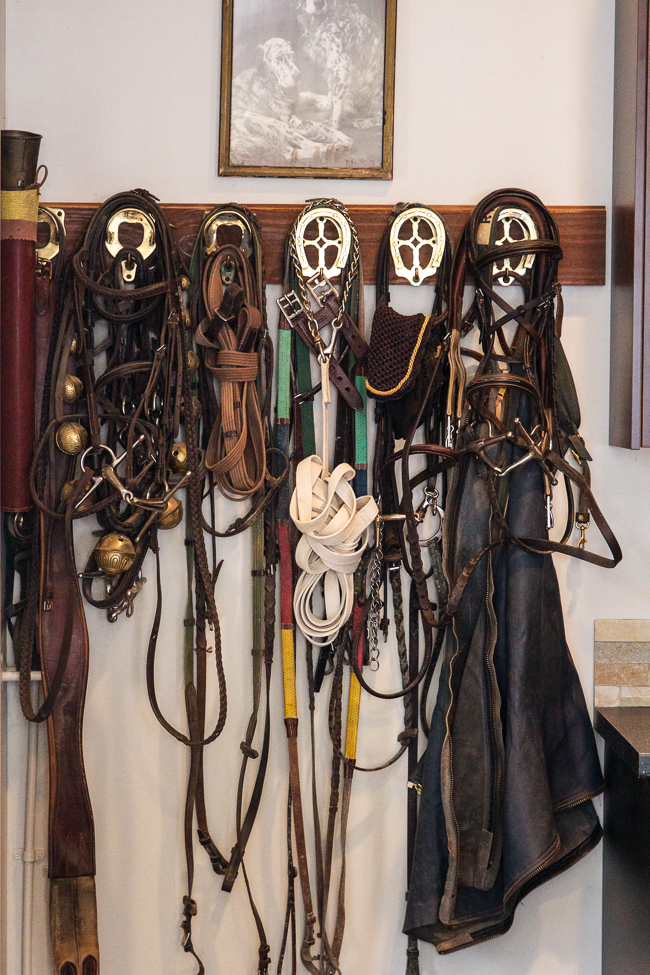 More bridles and reins.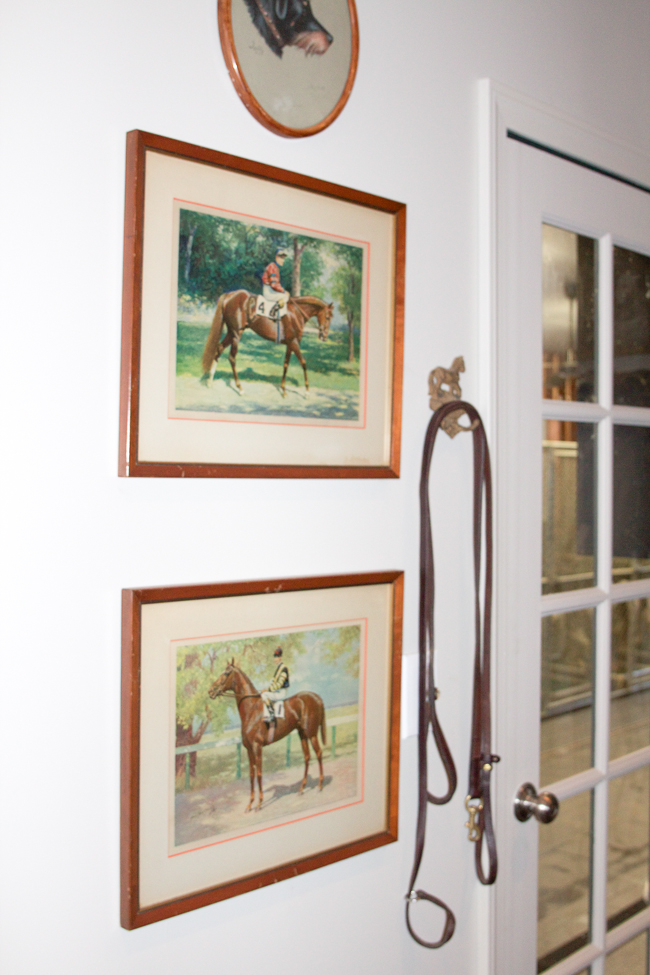 Thoroughbred artwork.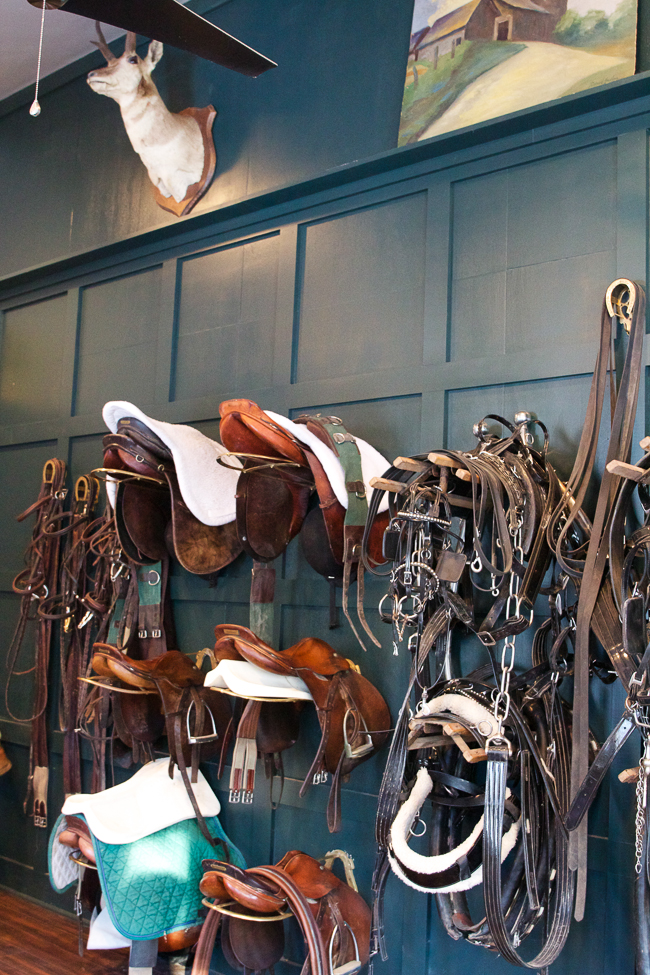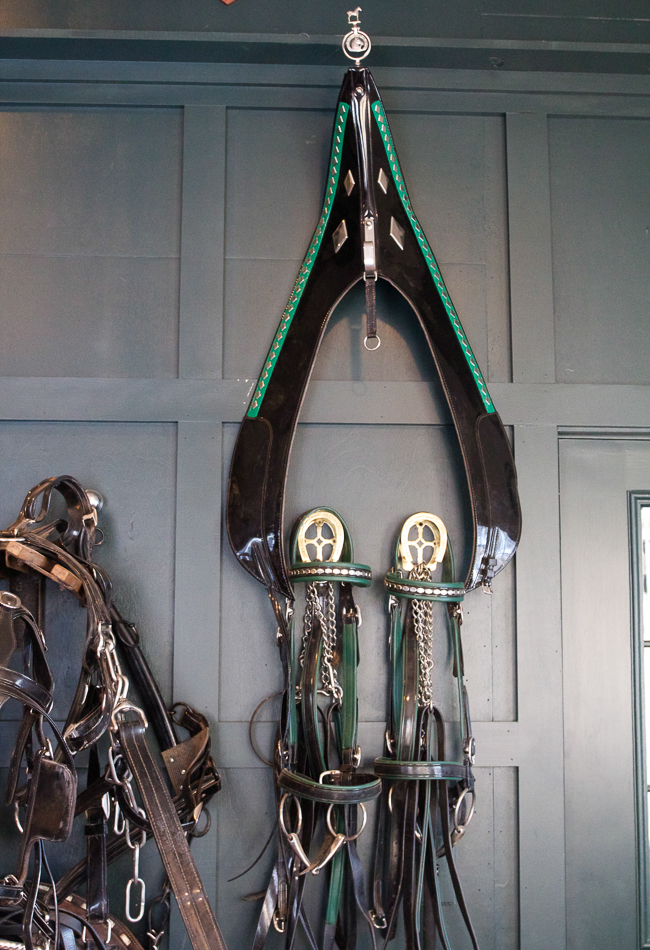 The Percheron's harnesses.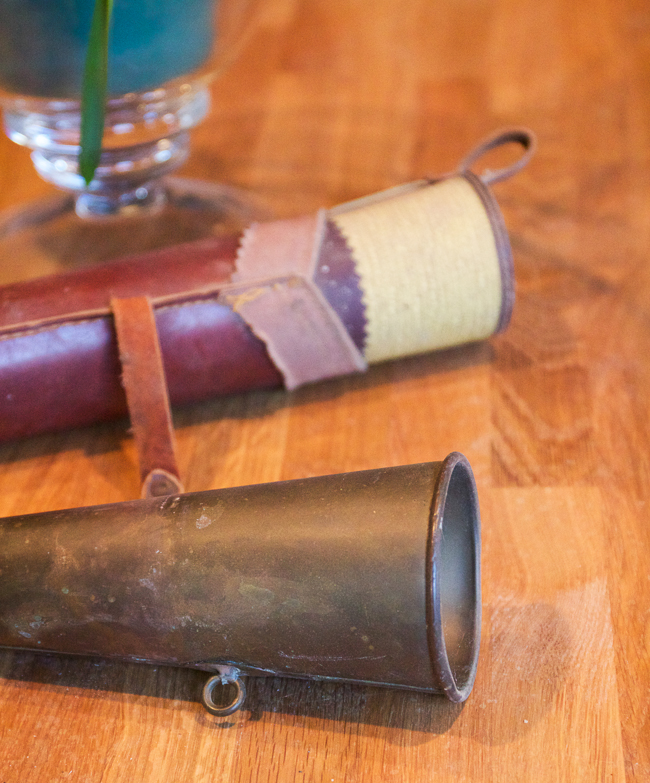 Old horns.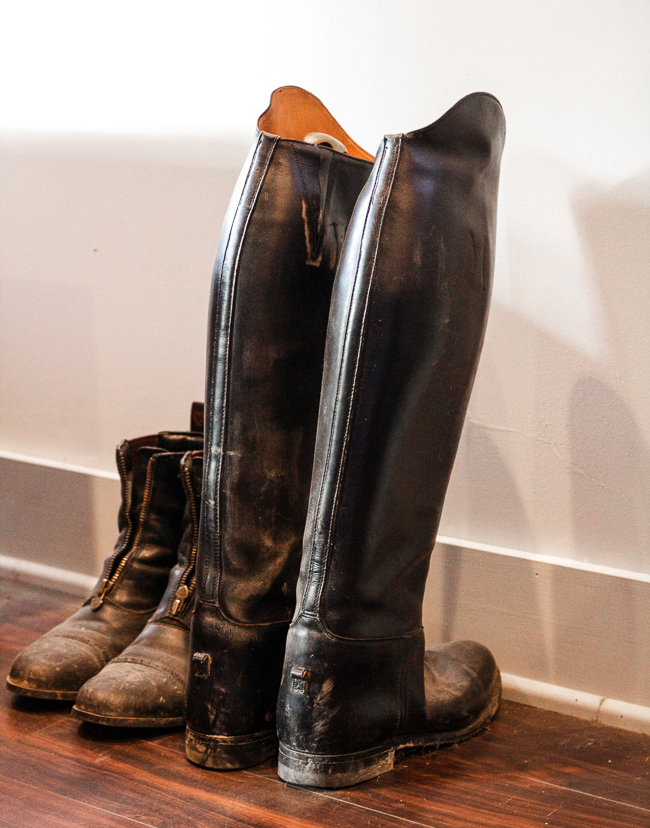 Riding boots.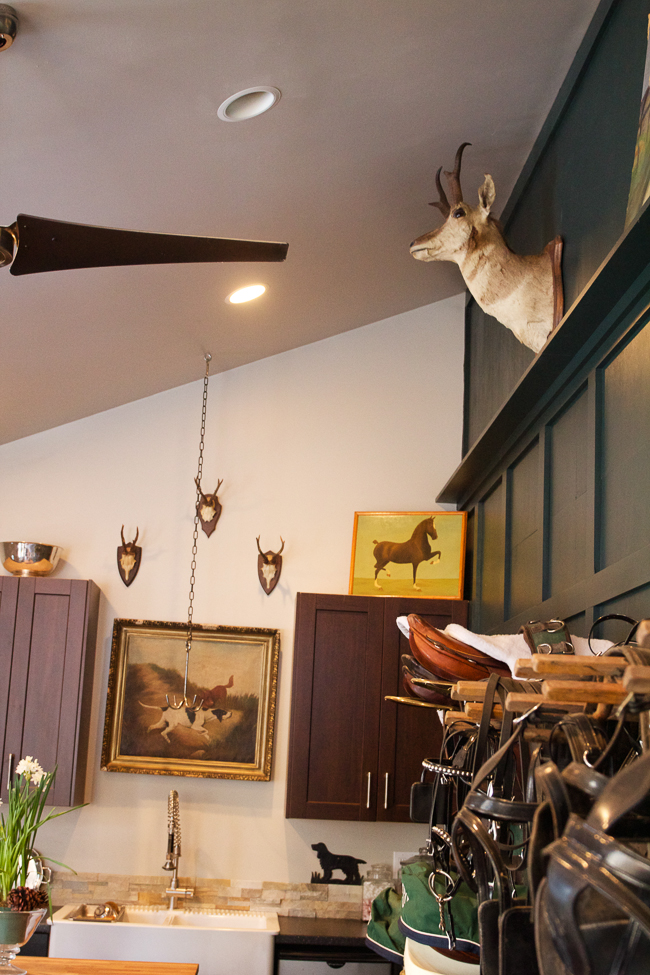 I cannot get enough of this view!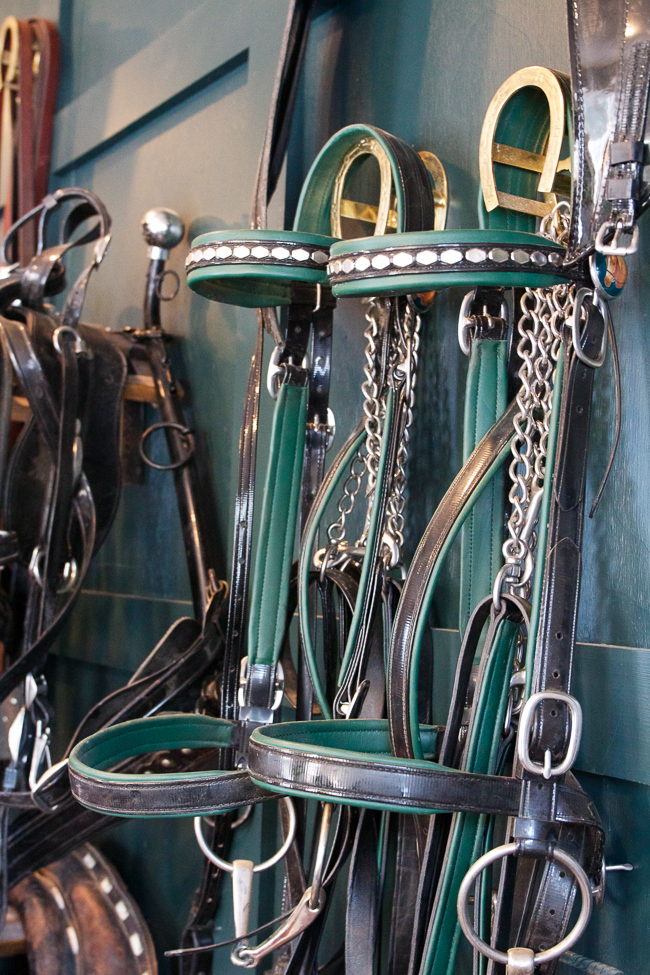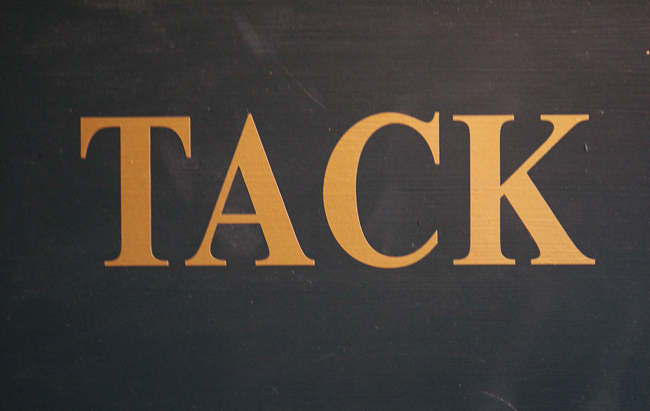 The tack room door.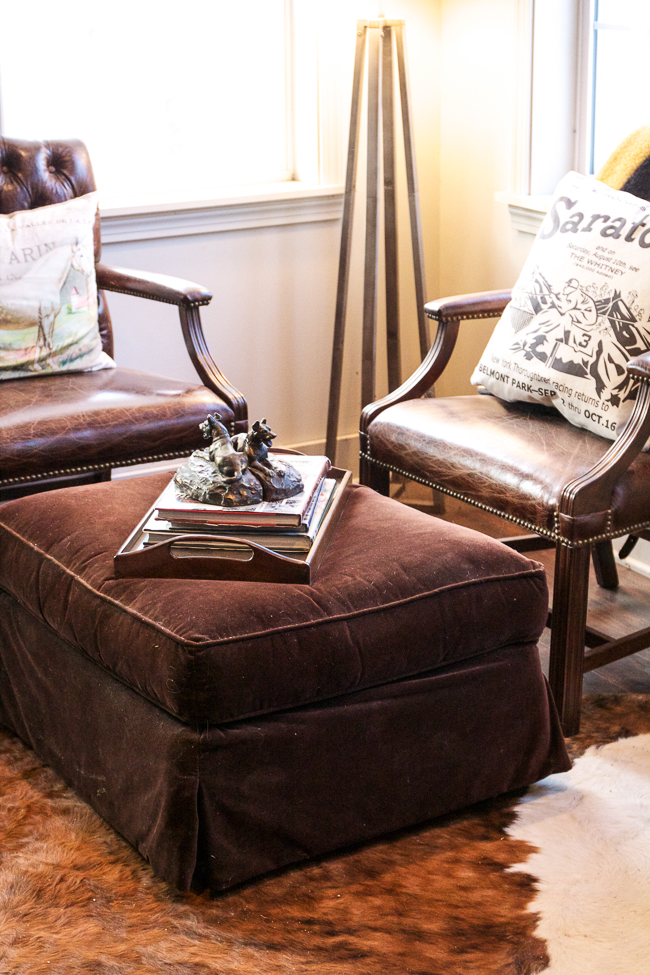 A cozy place to relax after a ride.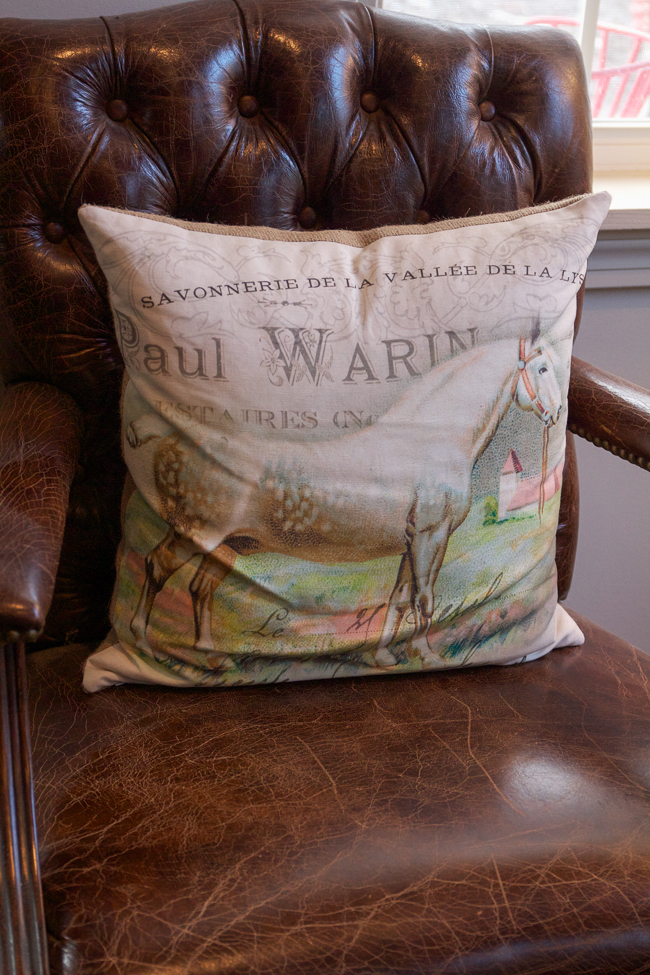 Horse pillow and a comfortable chair.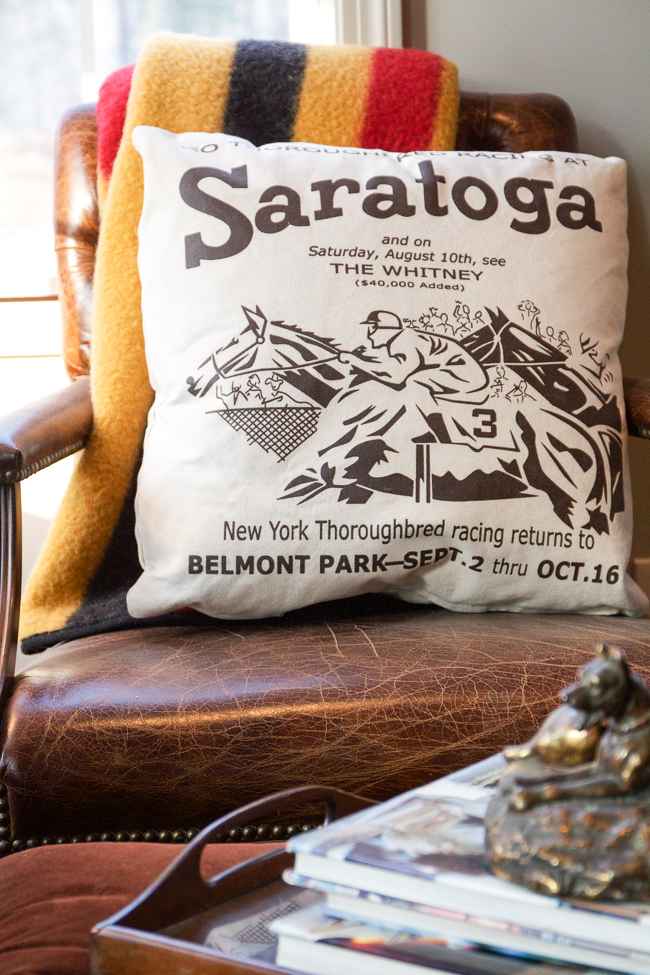 One of Rebecca's own pillows.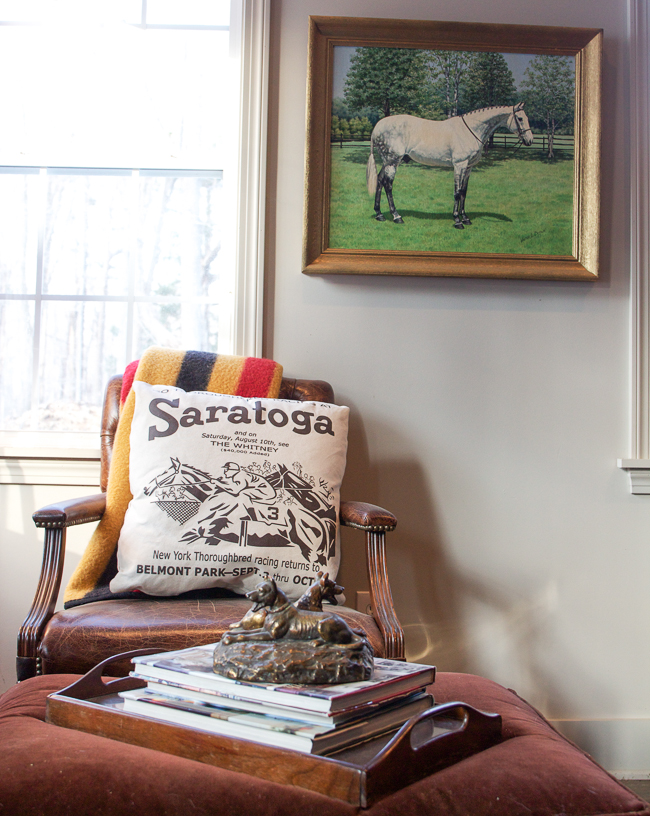 I hope you have enjoyed this feature as much as I did, thanks for the tour Rebecca! Check out the rest of Rebecca's barn here in the second feature on her barn.