Although I've never been to Vermont, I've always imagined it as such a pretty state. Shire Stables located in Shelburne, Vermont is breathtaking & lives up to those expectations. This is another great find thanks to Houzz, photos are provided by Birdseye Design & you can click on any photo to be taken to Houzz.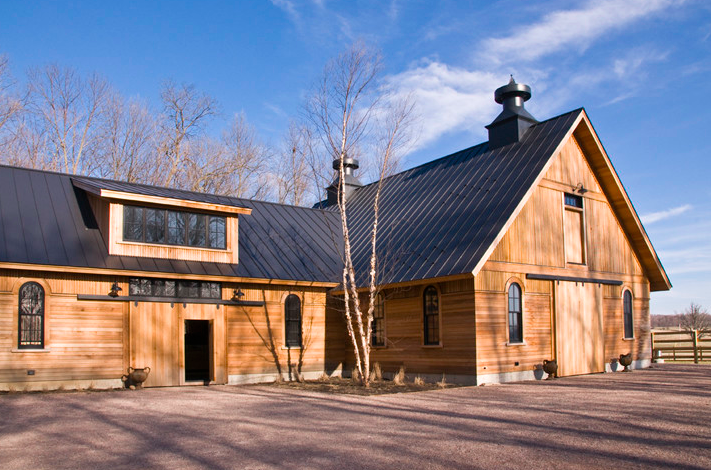 Shire Stables wooden barn has plenty of charm.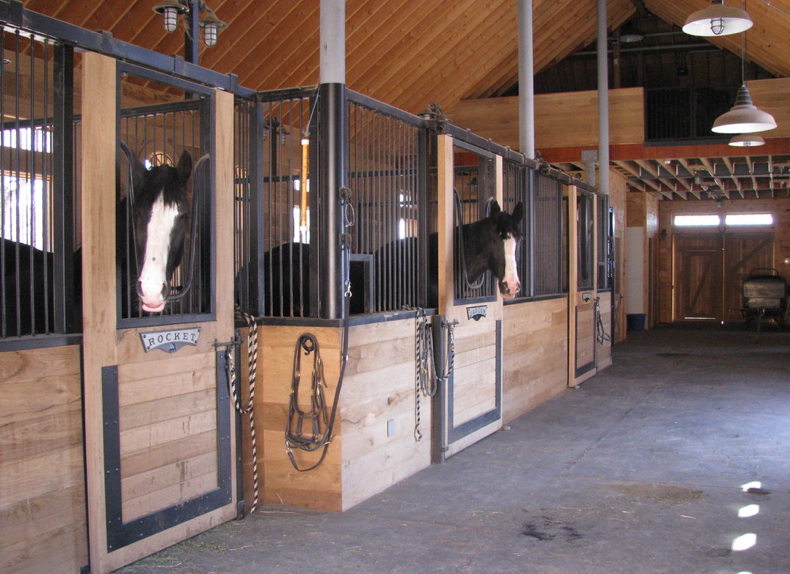 Barn residents.
The photos were taken in the fall & I thought it would be a perfect stable style feature this time of year.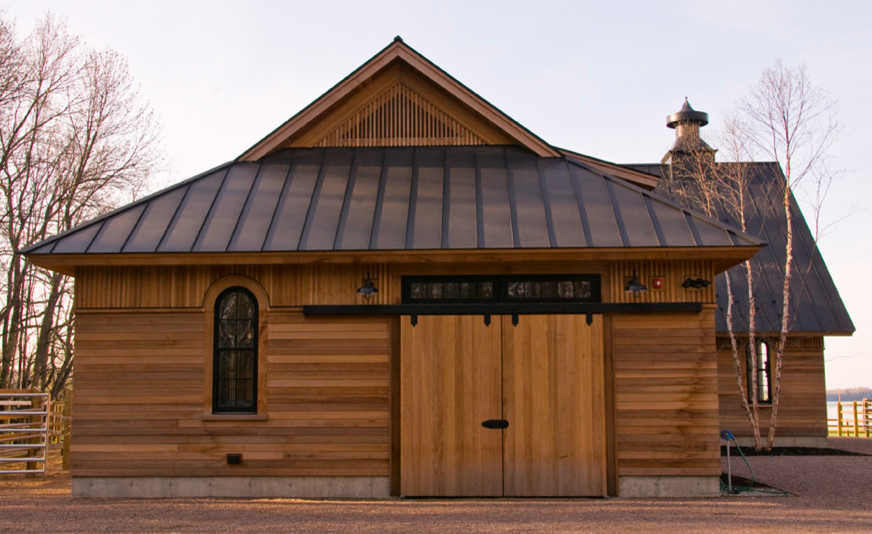 Back entrance.
Bird feeders.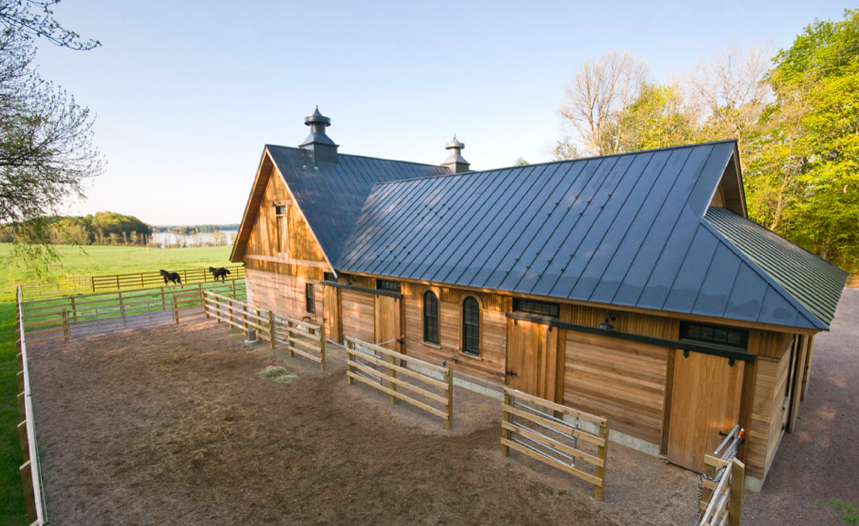 Turnout & pasture space.
I love the mums & pumpkins in front of the barn.
What a great space & stable, any horse or owner would be happy to call it home.