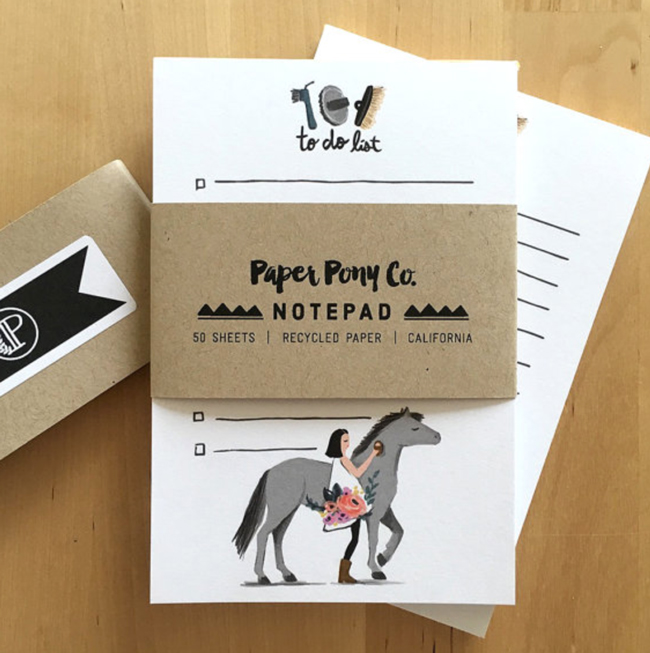 I'm obsessed with adorable cards, stationary, and office supplies. It helps make work more fun. I've been following Paper Pony Co. on Instagram for a while now and wanted to share some of my favorite horse pieces. Since the new year is approaching, I'm already going into organizational over drive and am stocking up on notebooks, pens, and folders for 2017.
Say goodbye to your boring stationary and bland cards.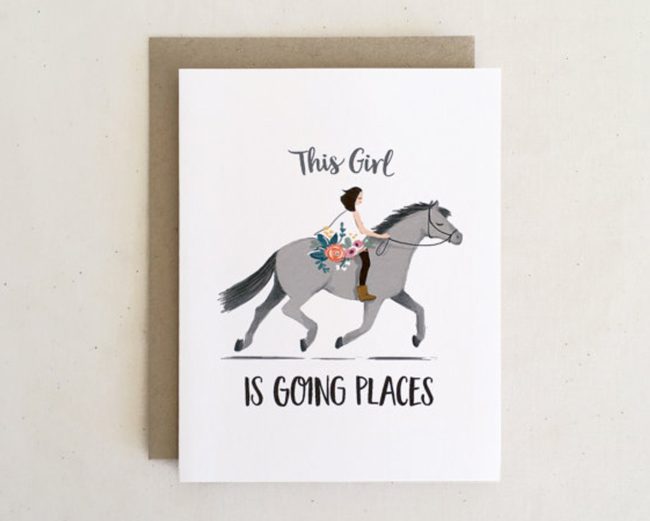 I love cute and motivational cards just like this.
This Girl is Going Places Card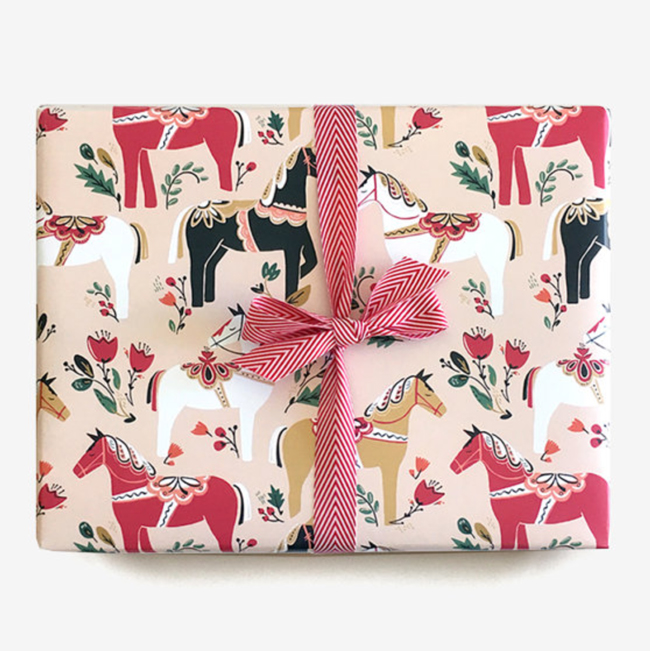 If you are looking for some adorable wrapping paper that can be used all year round, this is it.
Dala Pony Parade Wrapping Paper in Blush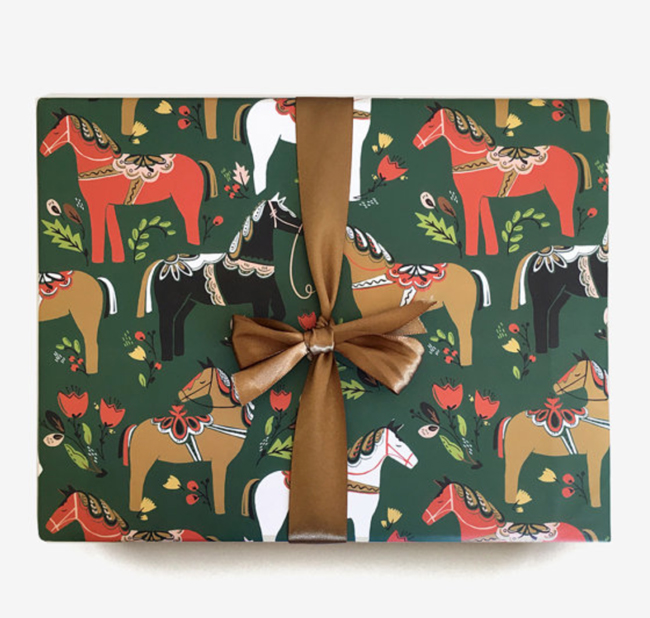 This green equine gift wrap is perfect for your Christmas gifts.
Dala Pony Parade Gift Wrap in Pine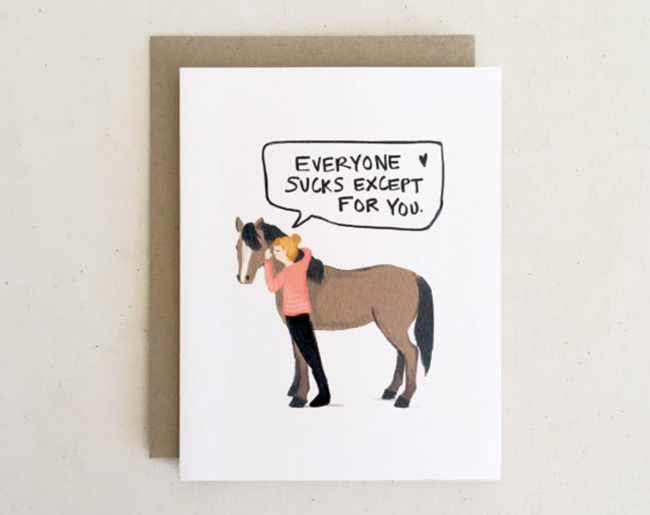 Horse girls can absolutely relate to this card.
Everyone Sucks Except For You Card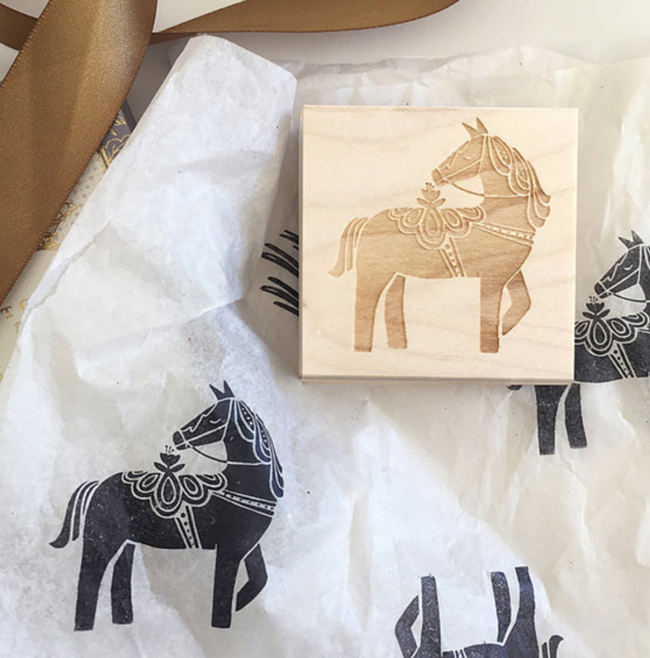 Use stamps to decorate cards, make your own gift wrap, or try making fun boxes (remember these)?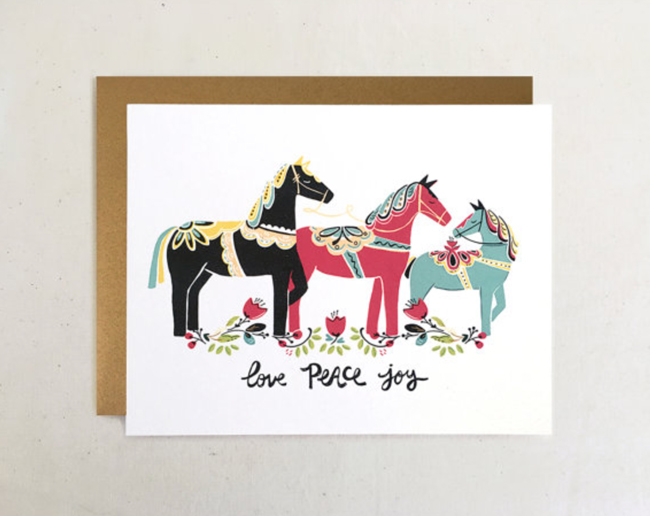 Send season's greetings with these cards.
Dala Horse Love Peace Joy Card