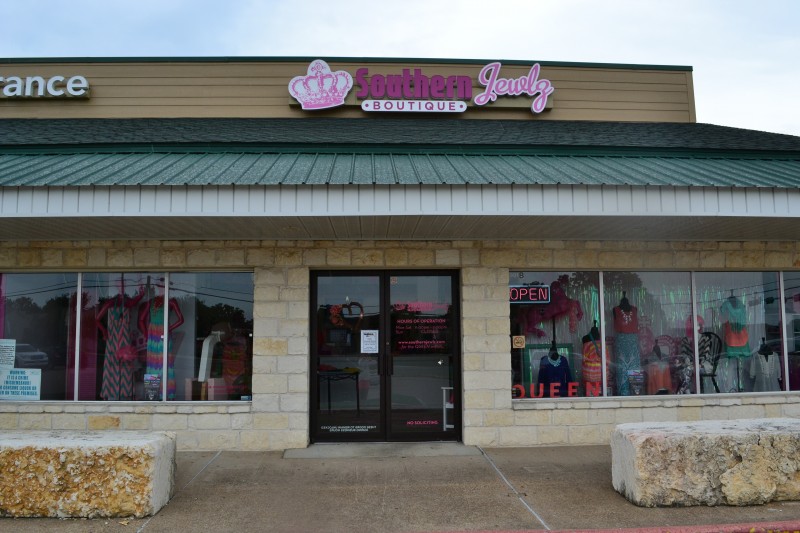 It's a fact that there are a lot of Southern Jewelz fans out there, but not everyone has the privilege of being able to visit the boutique. Located in College Station, Texas Southern Jewelz is a must stop shop if you are ever in the area or lucky enough to live around there. If you shop online or have always just wondered how awesome it is – come & lets take a virtual tour.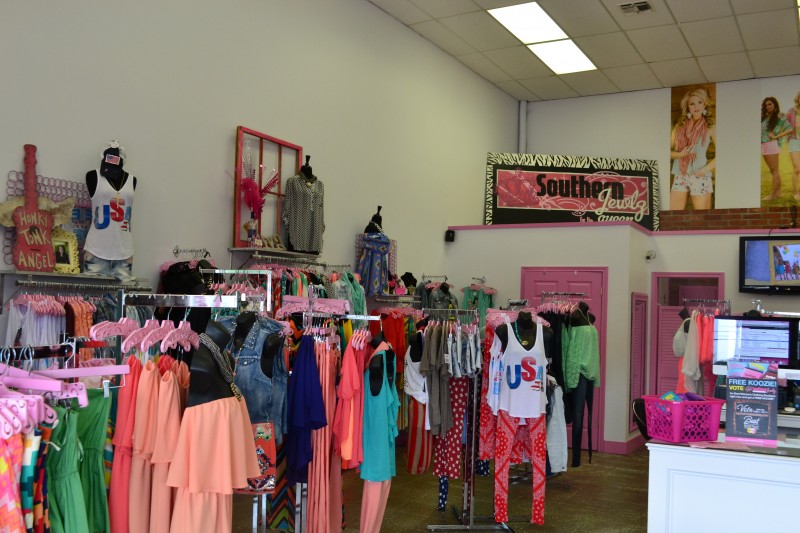 No doubt there is a lot of fabulous pink everywhere.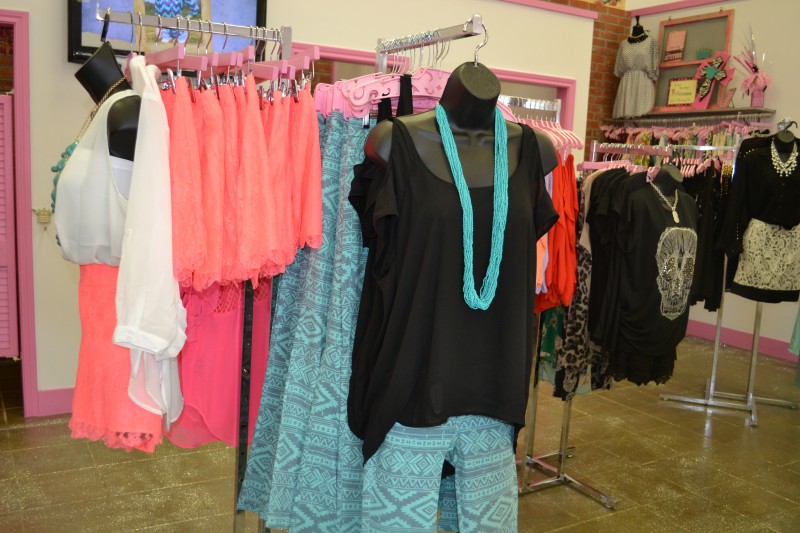 Even the hangers are perfectly coordinated.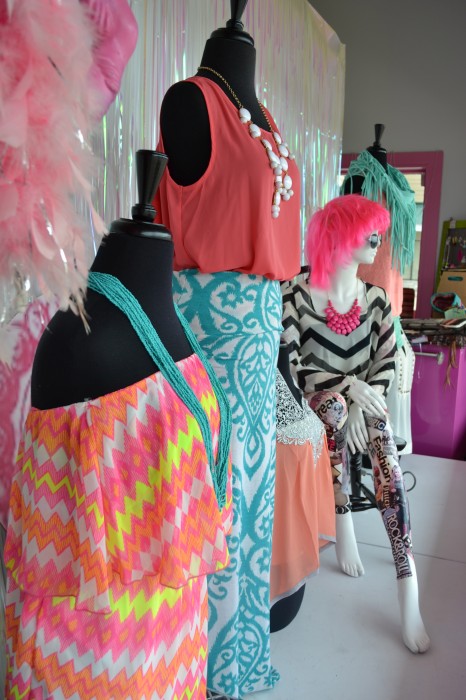 Southern Jewelz has a lot of awesome clothing & accessories in fun colors & prints.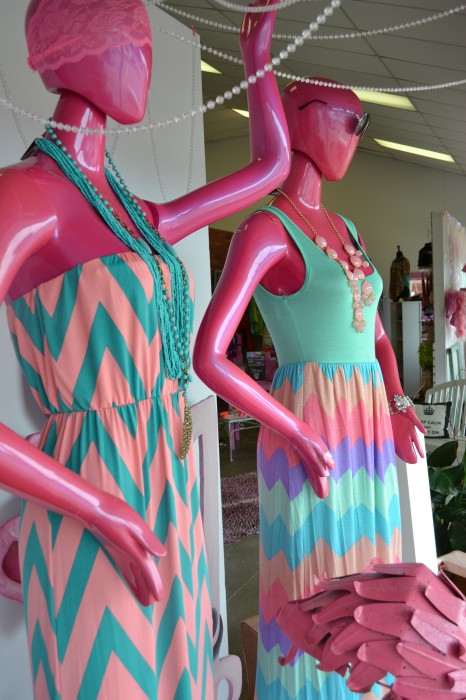 Mannequins sporting maxi dresses.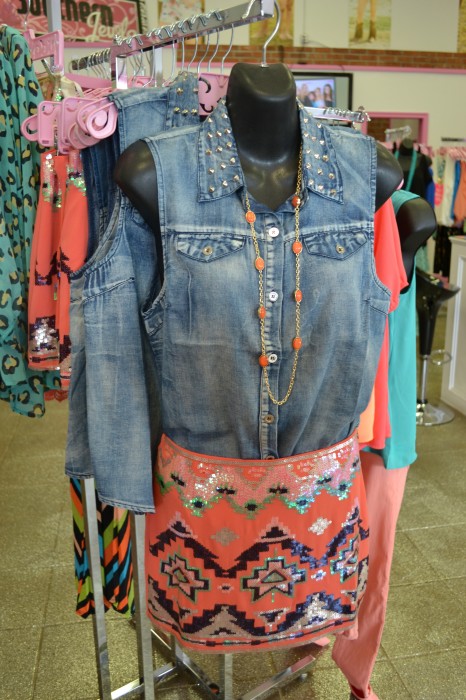 If any of the clothing pictured here catches your eye, remember that you can purchase it online at Southern Jewelz.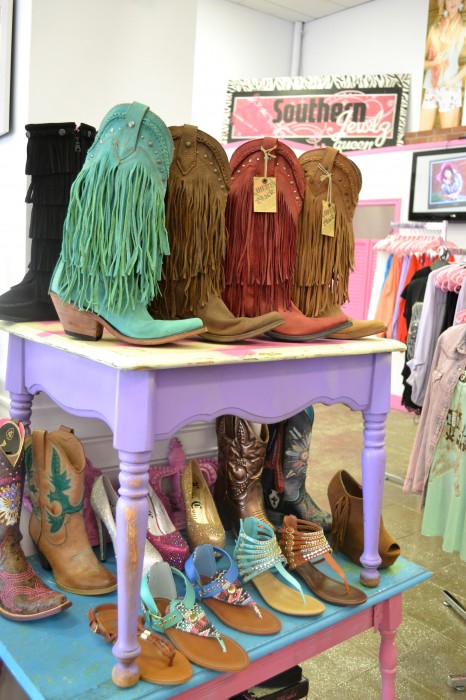 Fringe & fun footwear oh my! I love the furniture & decor pieces used in the boutique.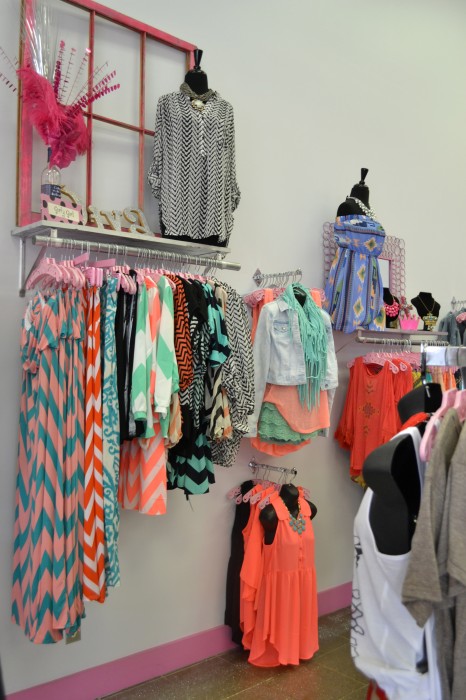 I don't think we will ever get tired of seeing chevron.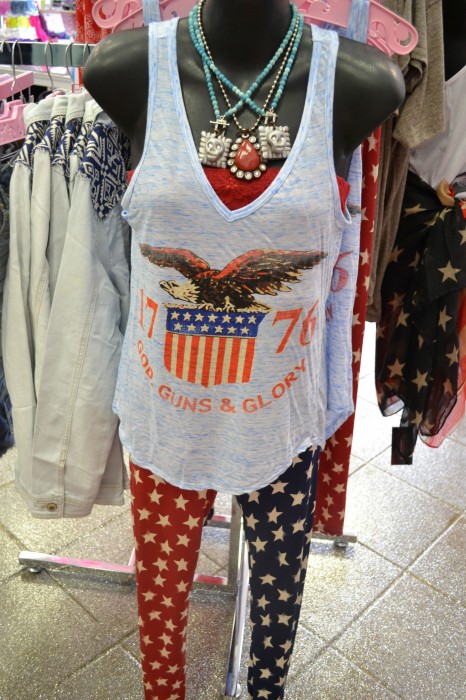 Get your 4th of July outfits here!
Remember to be social with Southern Jewelz & follow them on Facebook & Instagram!
Photos provided c/o Southern Jewelz