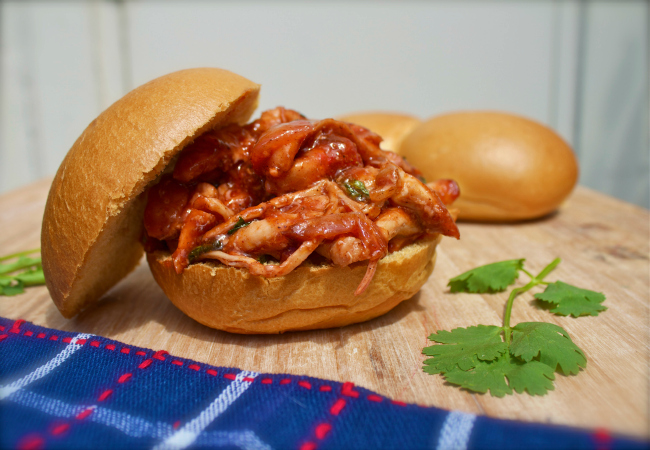 The combination of strawberries, BBQ sauce & cilantro is amazing. Summer is sandwich & salad time, you can't go wrong with one of those.  I was craving BBQ pork but in a last-minute decision at the store, I grabbed some chicken instead. This sandwich would be equally amazing with pork too.
I had heard of strawberry BBQ sauce before & my mom had just given me some berries from their patch so I decided to get creative & add a little sweetness to my BBQ sauce. The cilantro was an after thought & it was just what my sandwich needed!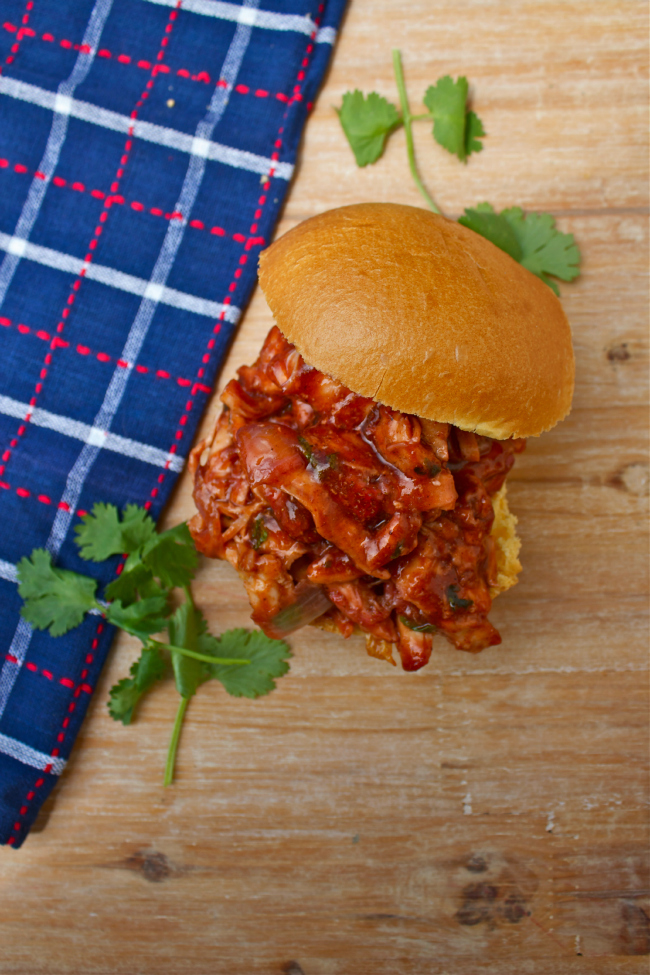 Strawberry BBQ Cilantro Chicken Sandwiches
A sweet & tangy summer sandwich packed with flavor.
Ingredients
4 chicken breasts
1 cup BBQ sauce (I used honey BBQ to keep up with the sweet trend)
1 cup strawberries
¼ cup fresh cilantro
4 sandwich buns
Instructions
Boil the chicken breasts for 10 minutes until it is fully cooked.
Remove from heat, allow to cool & chop it with a knife or shred with your fingers & set aside.
Add BBQ sauce, strawberries & cilantro to a skillet. If your strawberries are large, quarter or halve them. Mine were very tiny so I left them whole & halved a couple of the bigger ones.
Slowly heat the BBQ sauce, stirring occasionally. Once the strawberries are soft & cooked remove from heat.
Add the chicken to the strawberry BBQ sauce, mix well.
Serve hot on toasted buns & garnish with cilantro.