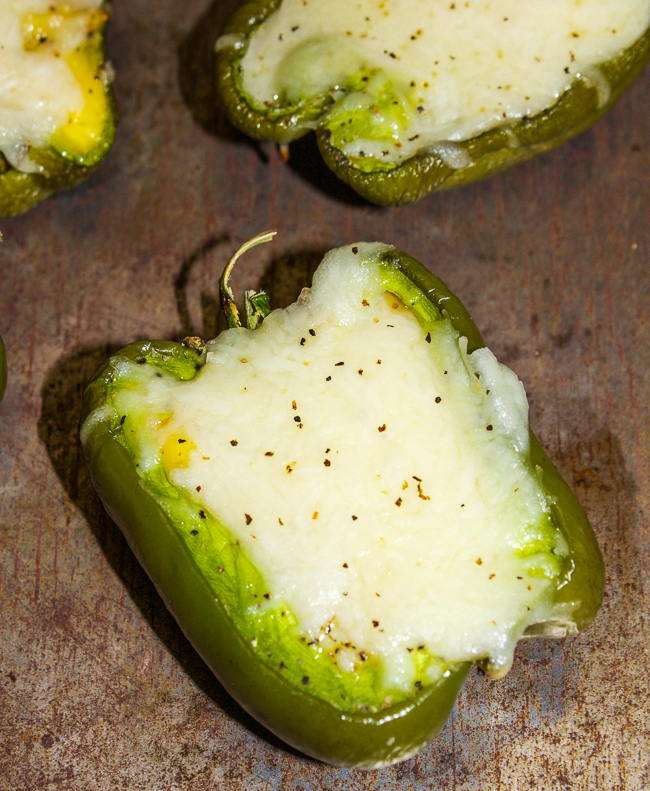 As promised I'm keeping up with the healthy trend for recipes on the blog. This was breakfast on Saturday, it won the presentation, healthy & simple categories so of course I had to share. I call these stuffed peppers for breakfast. They can be made in so many different ways & are great for serving guests or just yourself.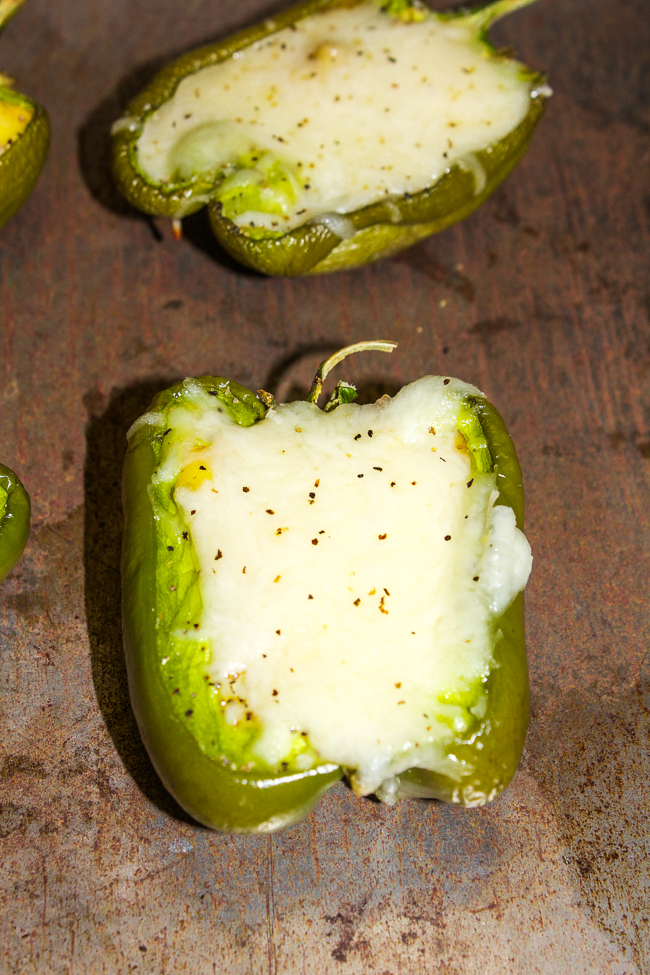 Stuffed Breakfast Peppers
Stuffed breakfast peppers, easy & healthy.
Ingredients
2 green bell peppers
2 thin slices of ham
2 eggs
2 tablespoons shredded spinach leaves
2 tablespoons mozzarella cheese, shredded
1 teaspoon black pepper
Instructions
Pre heat your oven to 300 degrees.
Wash, halve & core your peppers. You can cut them in half or take their tops off.
Rip up ham into pieces & add it to a bowl with eggs & spinach.
Stir up the eggs, ham & spinach & pour the mixture into the peppers.
Bake for about 25 minutes.
Remove from the oven & top with cheese & black pepper.
Bake for another 5 minutes & serve hot.
Notes
Any substitutions can be made for ingredients & feel free to get creative. I just used what I had on hand & they were delicious.
Nutrition Information
Serving size:
2 pepper halves
Ps. I'm guest posting today in two fabulous places: At Sunny Days & Starry Nights talking about the "On My Radar Items" & here on Velvet Rider with some western outfit styling.