It's time for a few lazy Sunday Snapshots, I couldn't pick just one. In fact my model, Rumor wanted nothing to do with the photos I was taking of her. Grass was all she wanted after being deprived of it for a whole 12 hours. Also not that she needs all of this grass, her & I are in a constant battle to slim down her 'grass belly' so she does not look like she is pregnant all of the time.
Hiding behind the buttercups.
She looks at me out of the corner of her eye as if to say,
I'm not picking my head up for this photo.
Why yes, this grass does taste good.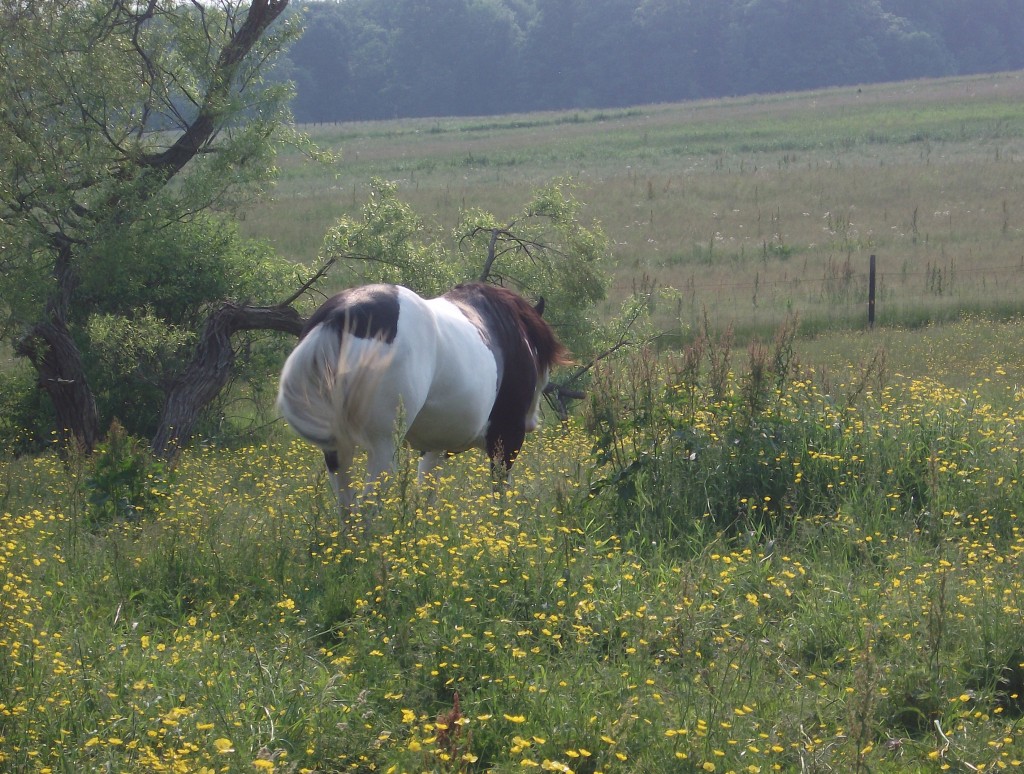 Off to find greener grass & over being attacked by the paparazzi