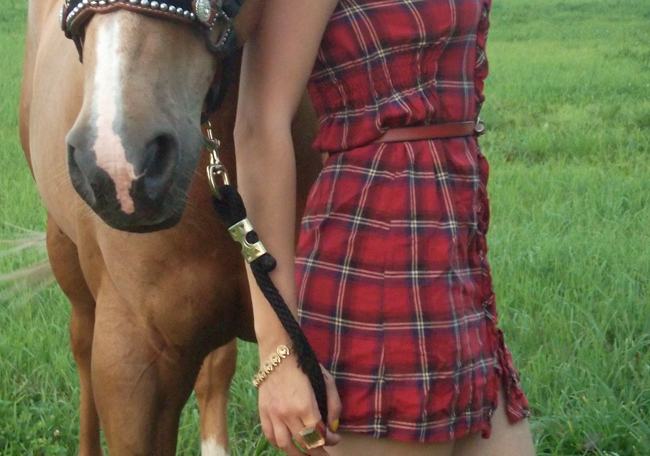 Yesterday I posted a little analogy that I made up on Facebook that goes like this " The Little Plaid Dress is to City as The Little Black Dress is to Country."
It's a true story, while I have both dresses in my closet,  I want to talk a little more about "The Little Plaid Dress" or TLPD. First thing is first, I do mean little, mine is pretty short. It's a classic red plaid with a few ruffles on the sleeve edges & front. Every girl should have a TLPD in her closet if not a few of them.
With a few accessories & some cowboy boots, you can take TLPD up a few levels. The key is to match but not too much, you don't want to look like you belong at a halloween party. Pair unique vintage & "city" pieces with your dress to give it a fun, polished & classy look.
My accessories of choice? Michael Kors cocktail ring, vintage gold horse shoe bracelet & here you can see I added a belt. It's actually an old english riding belt that I used when I did equitation as a teenager, it still fits. I love pairing the unexpected with this dress.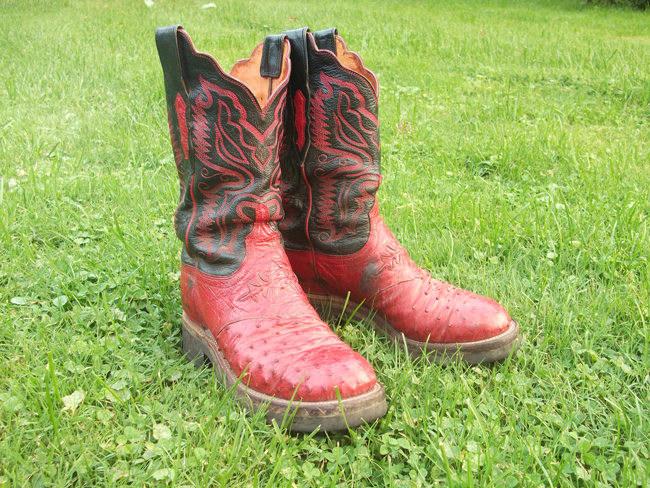 Aren't these red boots the bomb? Lucchese 2000 boots in red to go with my Little Plaid Dress. Thank you closet of Tina for letting me steal these boots, you are too kind.
Throw everything together & you get this.
The Little Plaid Dress is a success. I'm curious, how do you wear your Little Plaid Dress? Send a photo to [email protected] & I just might feature you in an upcoming post.