Update: This cowboy boot style is no longer available. Shop online for similar styles at Lucchese.com >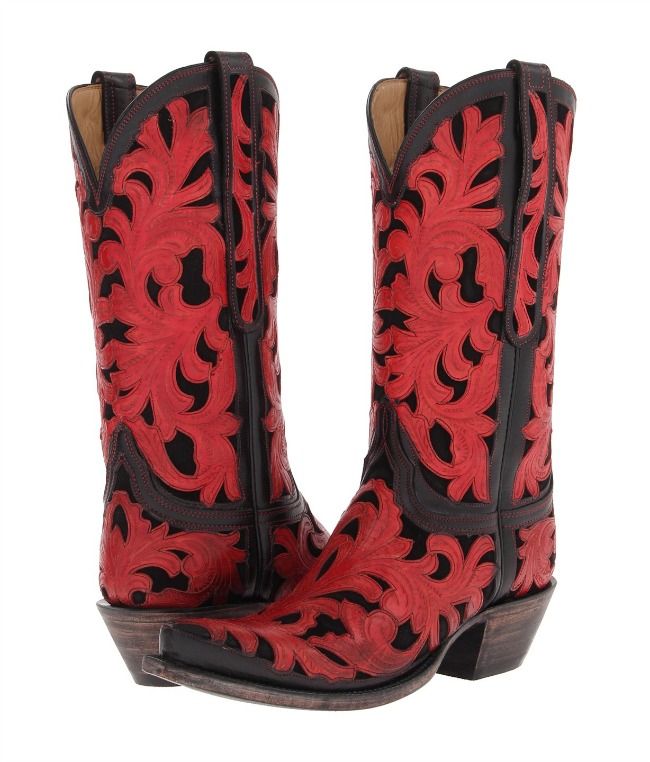 Red is one of those bold colors that can be worn all year round. These red and black tooled Lucchese cowboy boots are amazing when it comes down to the details. It's run for the roses this weekend and I definitely believe these boots would be an appropriate pair for the Kentucky Derby.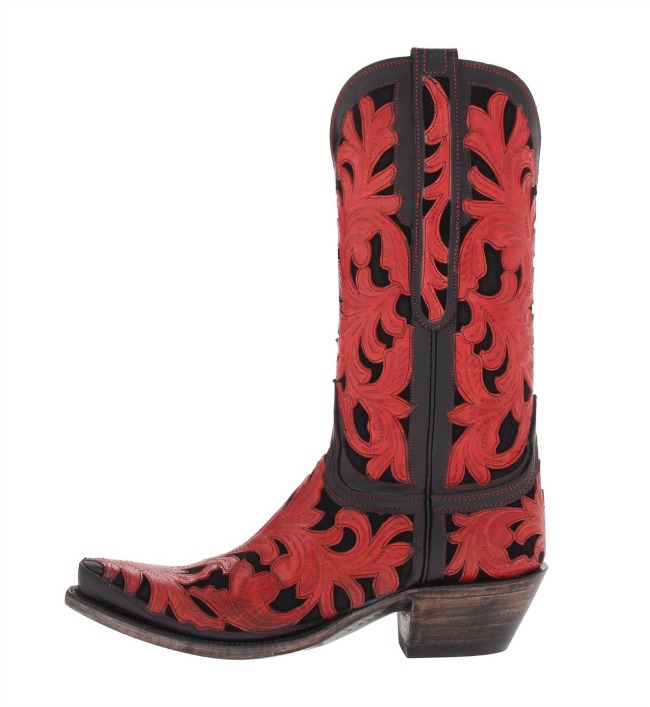 I do have to warn you to brace yourself when checking out the price on these beauties… it might not go over well with your husband. But I have found them at Zappos marked down considerably so you can always use that to your advantage : ) The boots have an awesome vintage look and feel.
Update: This cowboy boot style is no longer available. Shop online for similar styles at Lucchese.com > 
Photos from Zappos online