I bet if you analyzed my shopping habits you would discover that Friday is my biggest shopping day. I can't help it. I have needs, okay not needs but wants. I do a lot of my window shopping on Fridays too, it just seems like a great way to start the weekend.
I'm inspired by a couple of care free & casual pieces by Tory Burch.
These wedges… wow the
Lucian Crochet Wedge
. Leave it to Tory Burch to make crocheting sexy. In a sunny yellow shade, these wedges will surely brighten your step.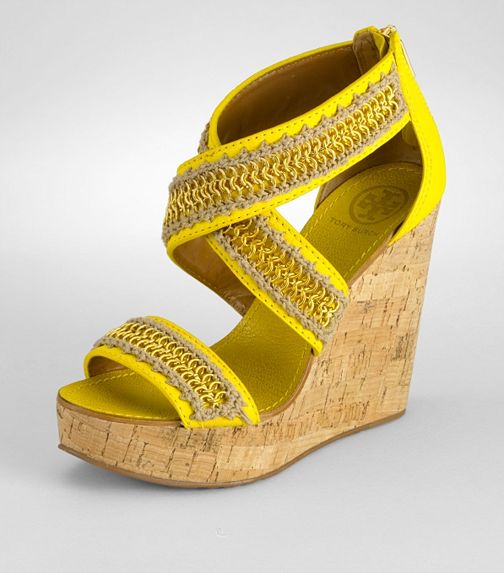 The
Mathilde Satchel
in Green Tea. It reminds me of a Doctor's bag, I could see this bag being a classic staple that never goes out of style & never stops receiving compliments. Don't you love it when you take a bag out of the closet that you have had for years & people swoon over it?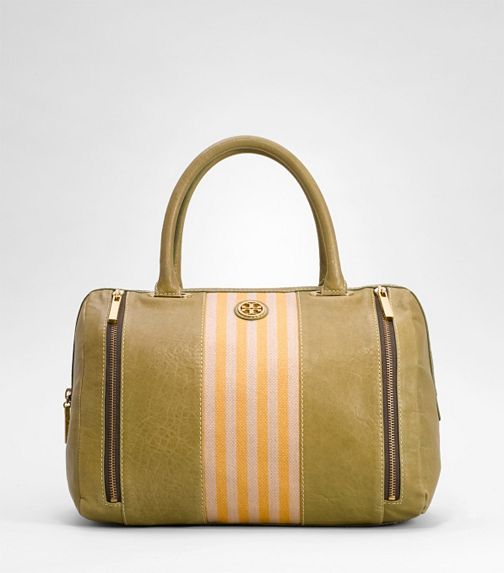 Have a wonderful weekend, I am out!