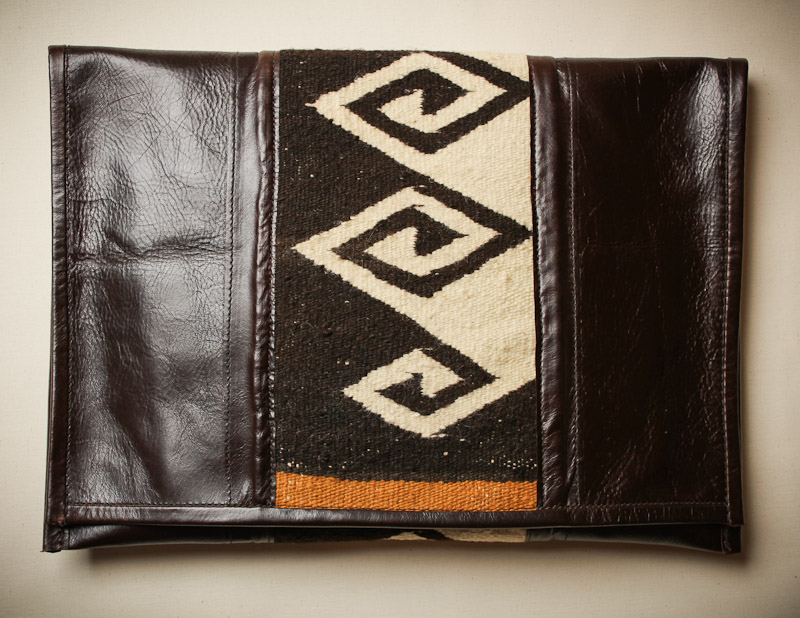 Everyone loves handbags, they are status symbols, statement pieces, outfit accessories & I believe you can tell a lot about a woman based on the bag she carries. But what about the clutch? Sometimes I think it is under appreciated. I don't  slim down to a clutch unless I'm going out at night or sometimes I throw one in my giant, oversized bag. I'm guilty of neglecting the clutch sometimes…
But I wanted to share some SERIOUS crushes that I have from TOTem Salvaged. TOTem is such a crush worthy shop to begin with. I'm only showcasing clutches but they have tons of unique, handmade & one of a kind bags, accessories & furniture pieces. You should really check the rest of the store.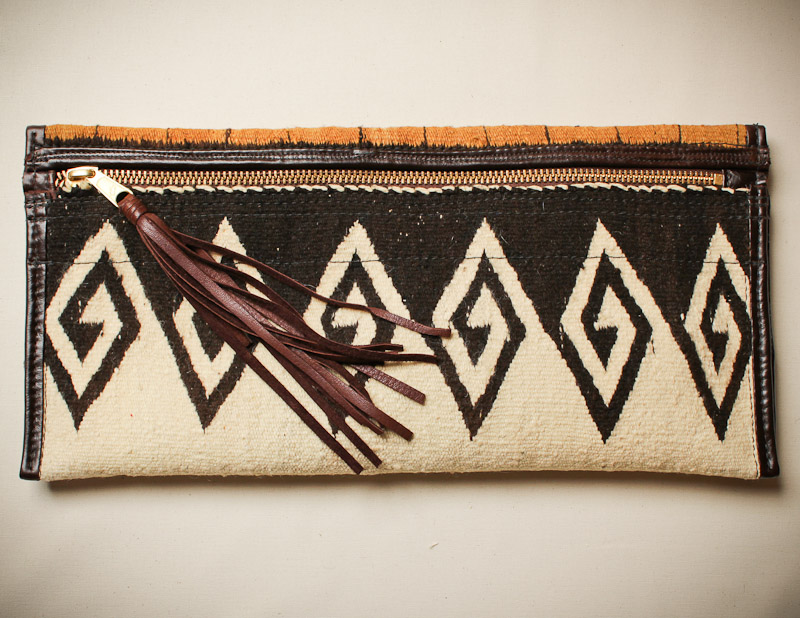 I'm loving the combination of Navajo prints & leather details. TOTem has a variety of pieces in stock right now or if you don't see something you like, they can make you a custom piece or you can pick something from the gallery to be recreated.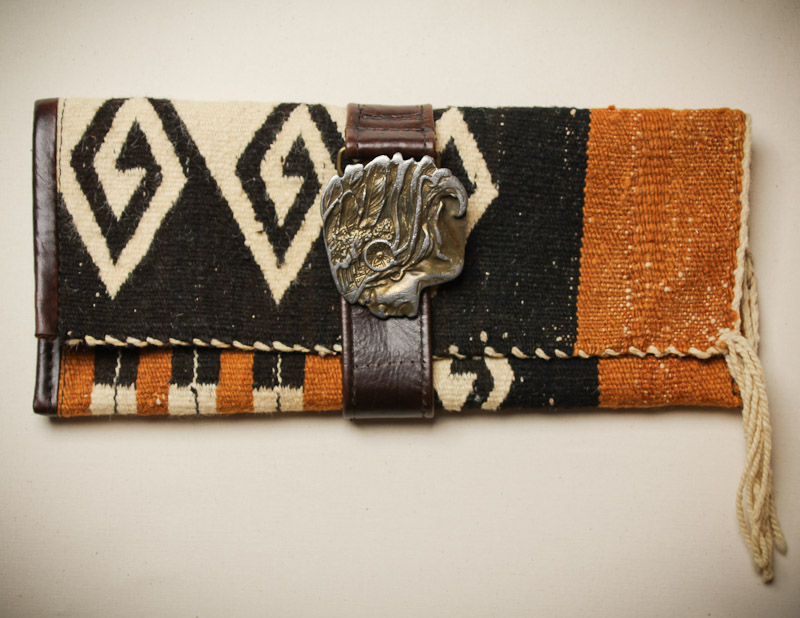 Rustic & unique Indian head clutch.
I chose to show these three because they have a similar style, I think the middle one captures my heart.
I hope you have a wonderful Friday & if you want to sign up for the email list you can do so here.