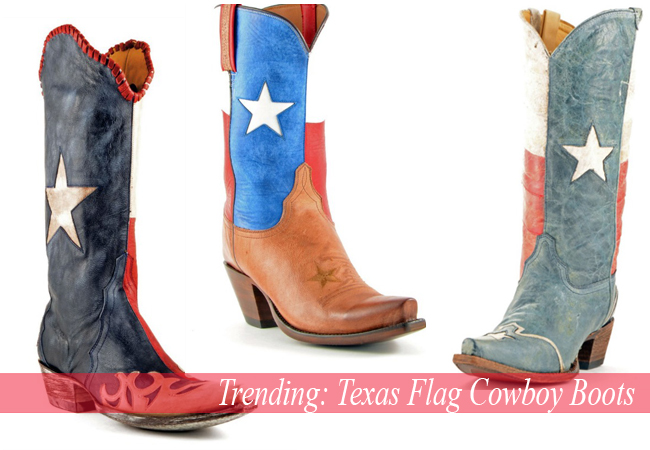 Texas flag cowboy boots are definitely trending right now and many boot companies have their own version for those who want to share their Texas pride. From high end brands to lower priced brands, everyone seems to be putting their own spin on the Texas flag in cowboy boot form. This feature just highlights a few favorite pairs, do your own search and see what you can come up with.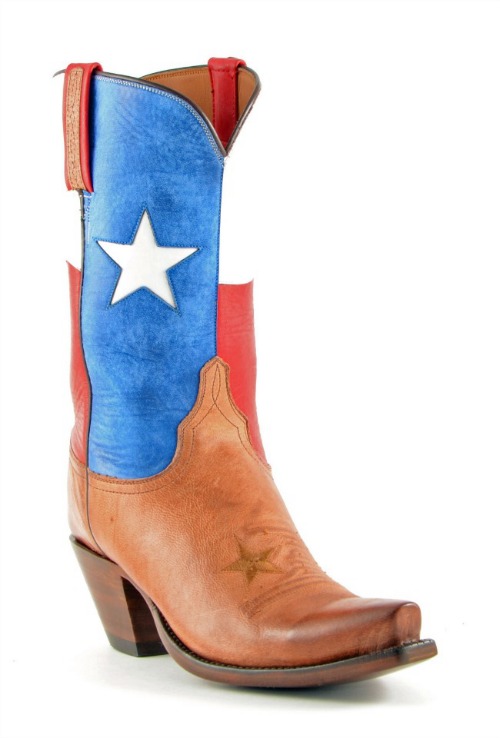 Lucchese Texas Flag Cowboy Boots from Allen's Boots
Corral Texas Flag Cowboy Boots from Allen's Boots.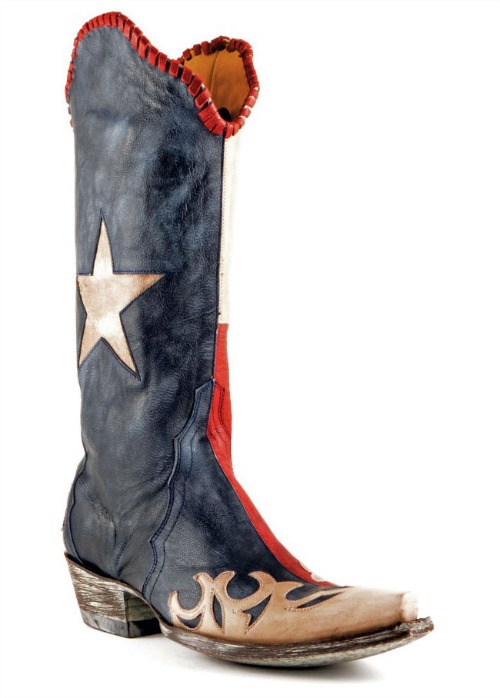 Old Gringo Spirit of Texas Cowboy Boots from Allen's Boots previously featured here.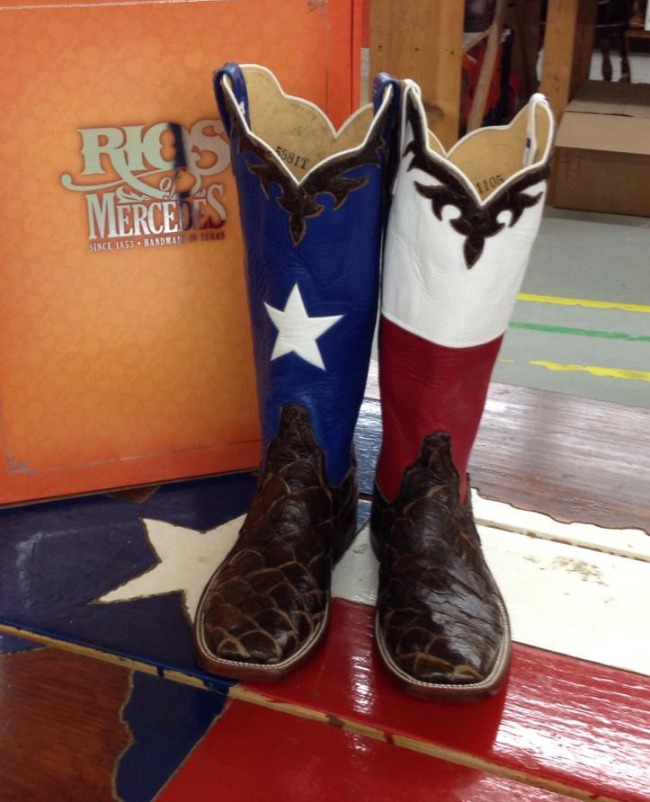 Rios of Mercedes Texas Flag Cowboy Boots (these were custom-made but that's the great part about a Rios, you can customize them to fit your needs). Contact a Rios of Mercedes retailer to order.
Other brands making Texas Flag Cowboy Boots include Roper, Twisted X Boots, Durango, and Black Jack. There is no shortage of Texas pride around here!