Triple Creek Ranch in Darby, Montana is a place like no other.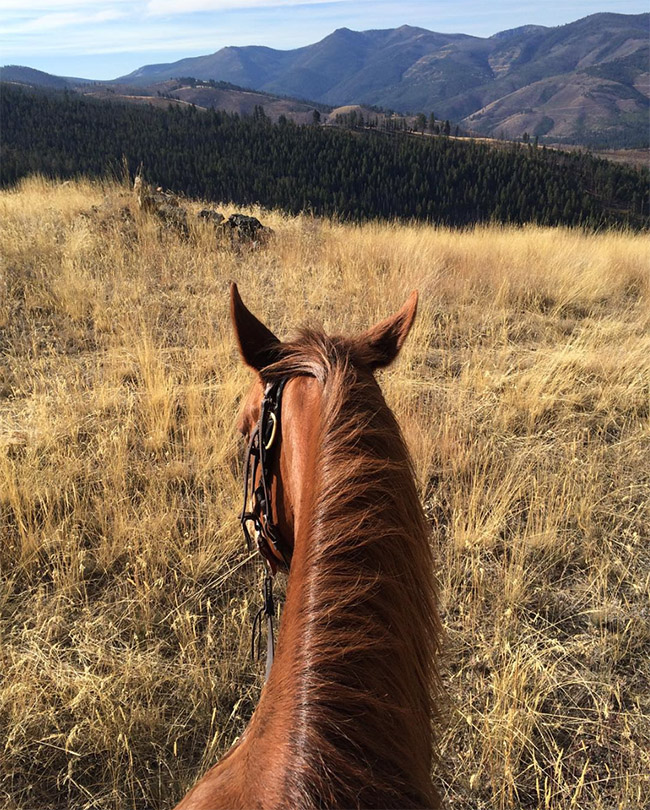 Last week I visited Triple Creek Ranch, you may have gotten a glimpse of my visit through my Instagram photos. And in case you missed them, here are those snap shots from my account, @Horsesandheels_. I was able to ride everyday and participate in the Klicks for Chicks annual ride with a wonderful group of women. If you want to learn more about Klicks for Chicks and my stay at Triple Creek Ranch, stay tuned! I'll be working on a magazine article for COWGIRL magazine and also will share more photos later on the blog.
I rode two different horses while I was there, Dillon (pictured above) and Tuff. Tuff was my personal favorite, I rode him the most and since he was also a black and white Paint horse and made me think of Rumor.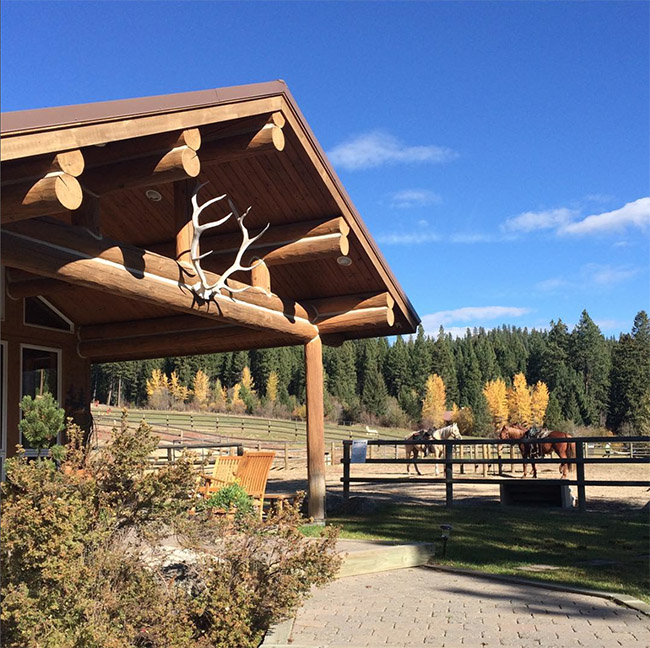 This is the Rider's Roost near the barn and pastures at Triple Creek, it's also right by the Sapphire panning (this addicting experience will be explained later).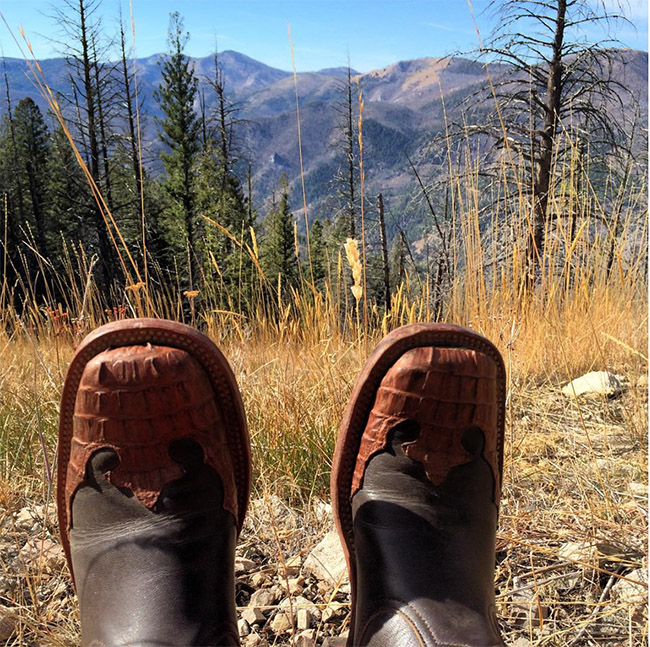 Hanging out in my Anderson Bean cowboy boots on a lunch break, photos cannot do Montana justice! It's beautiful from every angle.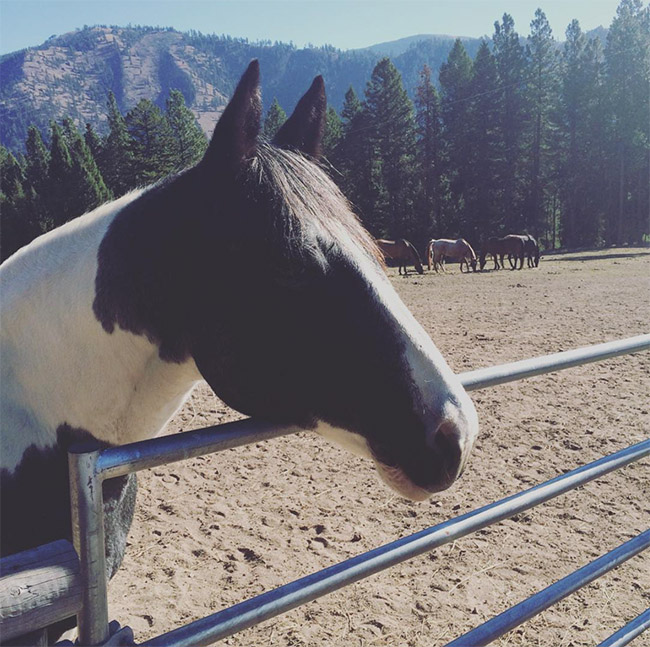 Another pretty Paint horse at Triple Creek, there are plenty of Paint horses at the ranch.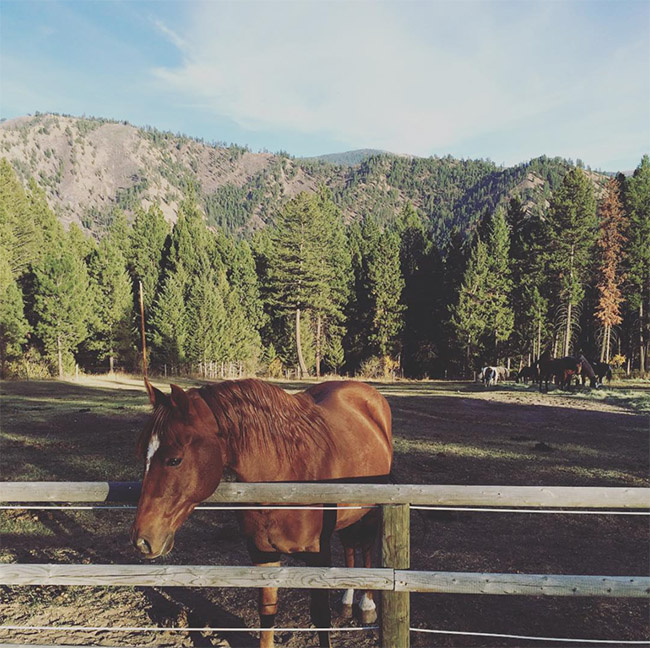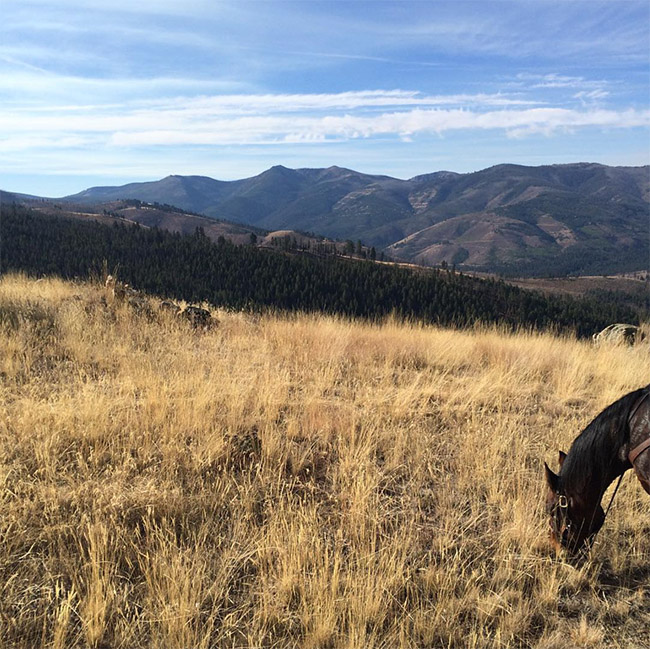 A view from a resting place while we were riding the Continental Divide trail.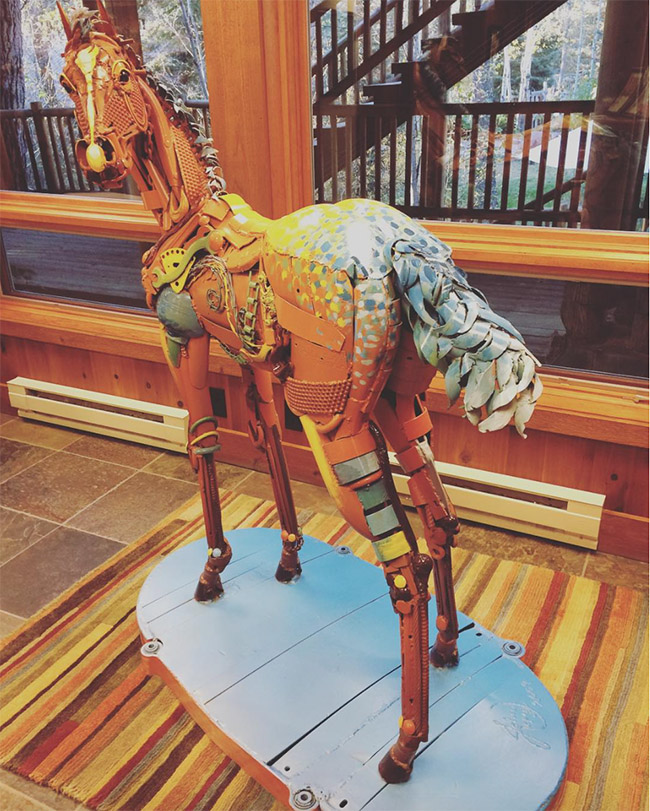 An artistic metal sculpture of a foal in the lobby at Triple Creek Ranch, the art work around this place is amazing.