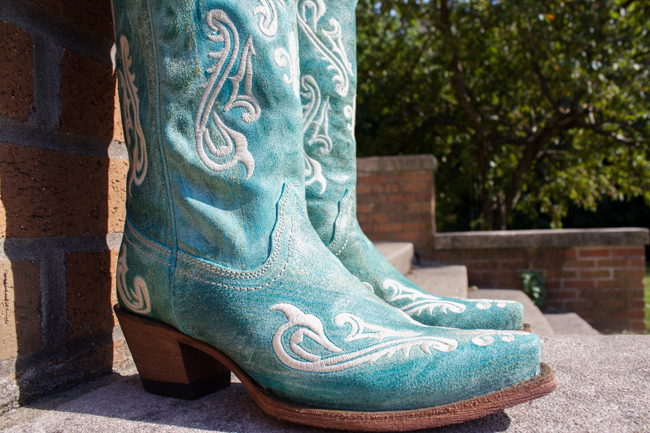 Say hello to these gorgeous turquoise Cortez/Cream Fleur de Lis Corral boots from Country Outfitter.
Aren't they pretty?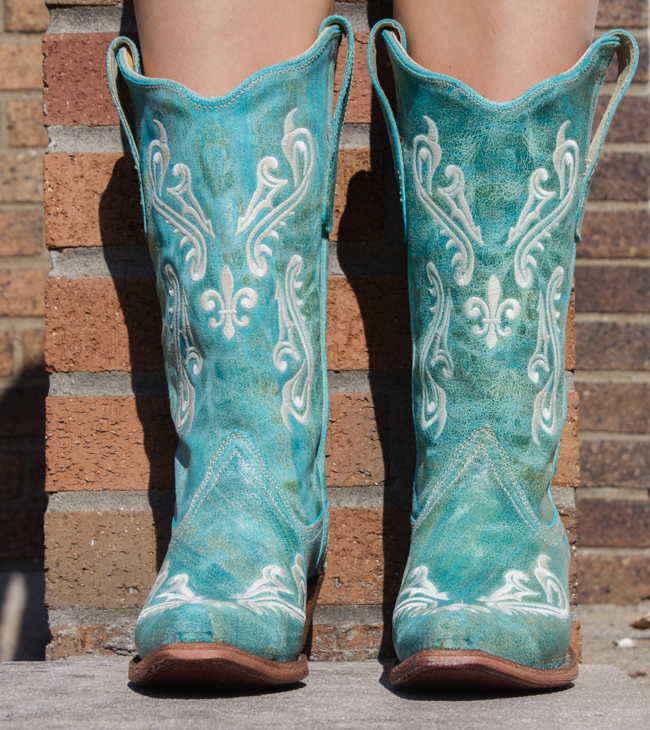 Country Outfitter wanted to know if I would give an honest review on these beauties & I was definitely up for the task at hand.
First of all, they are stunning so I give them a 10/10 on looks. The antiqued sueded leather finish & detailed stitching just makes these boots look expensive! But I'll have you know that these boots cost less than $200… but wait go lower, they cost just under $150!!!!! You don't hear that often & you know I tend to have expensive taste when it comes to boots.
They are super comfortable, no blisters, no break in period needed. Just put them on & go & that is the way cowboy boots should be.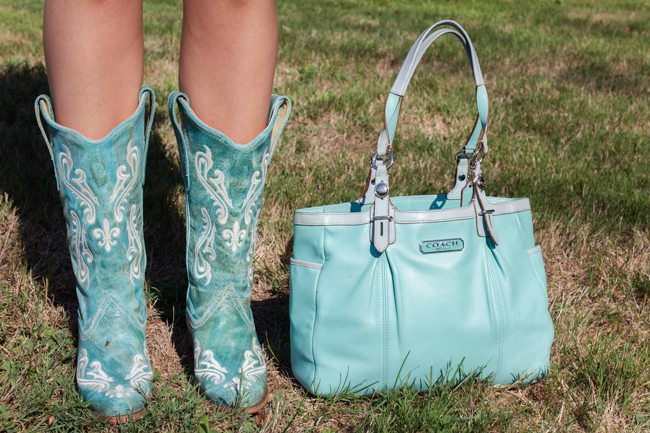 I should mention that these boots made a new friend too… they met my Coach purse & it was accessory love at first sight.
You can pair these boots up with dresses or skinny jeans, the boots are very versatile. If you are already heading into fall fashion mode try pairing your dresses with sweaters or cardigans so you can extend their life.
Now for the fun part, Country Outfitter is giving you a chance to win a $150 gift certificate to go shopping on them! You could pick these lovely turquoise boots or something completely different. We are making it soooo simple for you to enter in just two little steps.
1. Click here & submit your email address to Country Outfitter (you may recieve occassional emails from them).
2. Leave a comment here on the blog letting me know you submitted your email to Country Outfitter.
A random winner will be selected in one week (Monday, August 6, 2012) after 9pm EST.
Corral boots c/o Country Outfitter for review purposes