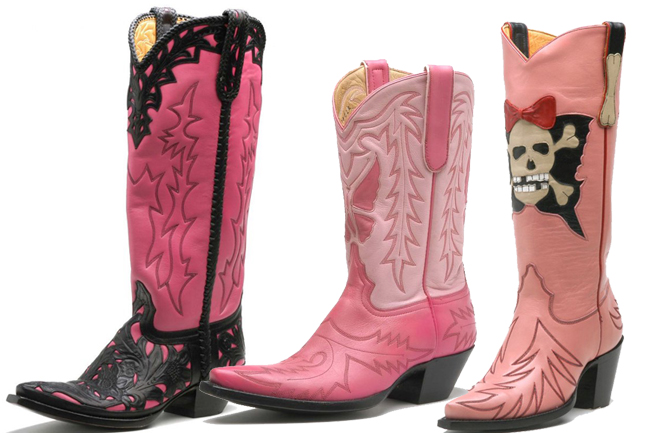 Since Valentine's Day is just five short days away, I thought I would share three pairs of bold pink cowboy boots. These are all handmade with care from Liberty Boot Co. Liberty Boots are created by Tony Benattar and are worn by many celebrities and cowboy boot fans.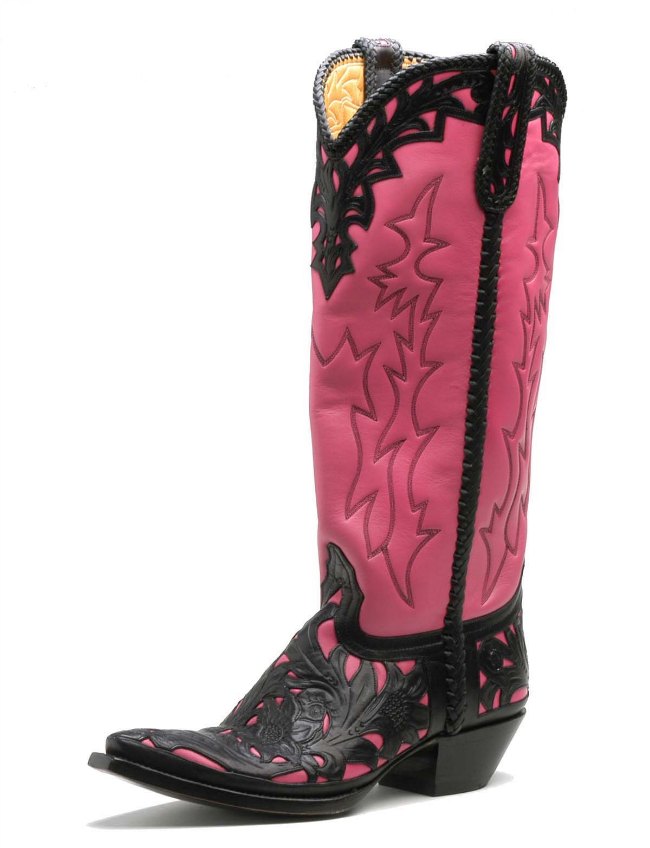 Meet the Floral Chale boot in hot pink, it features 16″ tops and classic hand tooled craftsmanship.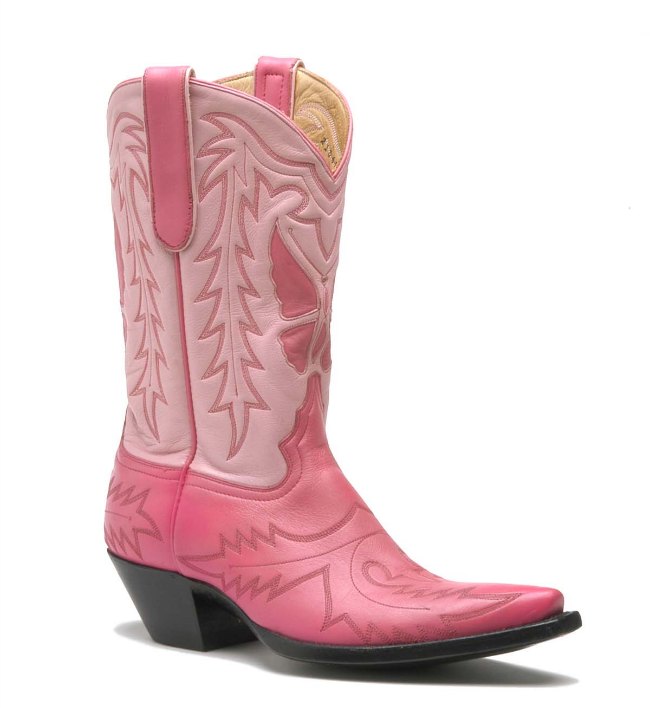 This is the cute little Roxy boot in fuchsia and pink powder. It features contrasting stitching and piping details.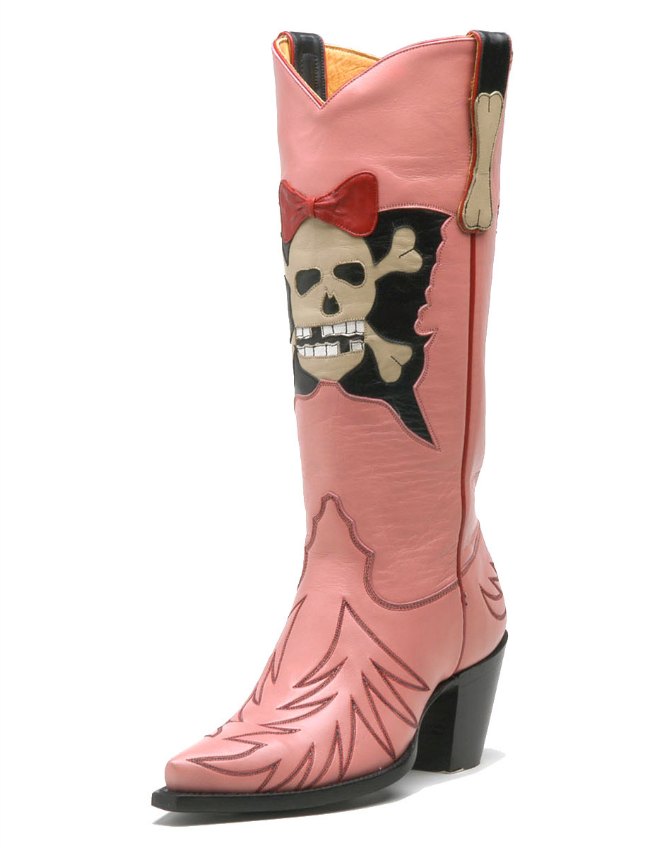 Meet the Brody Rocks! boot with an edge. Avril Lavigne and Taylor Swift wore this style in black and red and Hillary Duff also has a pair of these boots. Would you rock them?
For more on Liberty Boot Co. or to find a retailer, visit them online.
Photos from Liberty Boot Co.