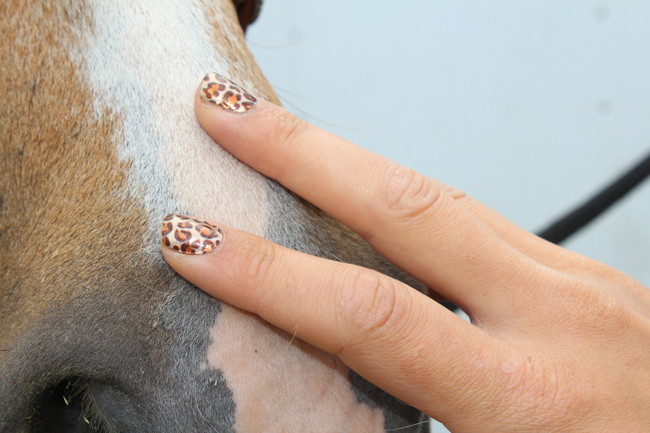 The best thing about having a new camera is getting to run around & take photos for fun. No I never want to be considered a professional photographer but I do love taking nice photos. Tina & I went to a barrel race yesterday & took some snap shots while hanging out at the trailer.
We really need to snag someone to video tape us/photograph us when we run because we never seem to have time then. Any ways, here are a few cool shots.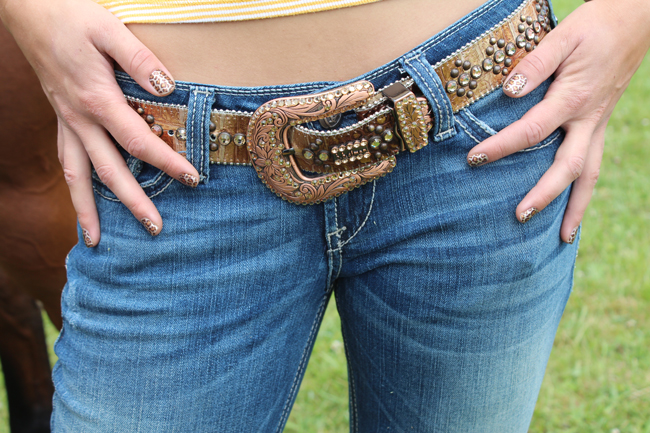 Tina wanted me to point out how her nails at coordinated with her belt. She was excited about her new nail stickers, apparently they are just Sally Hansen brand but they were still in place after the show. I'm actually curious to see how long they last.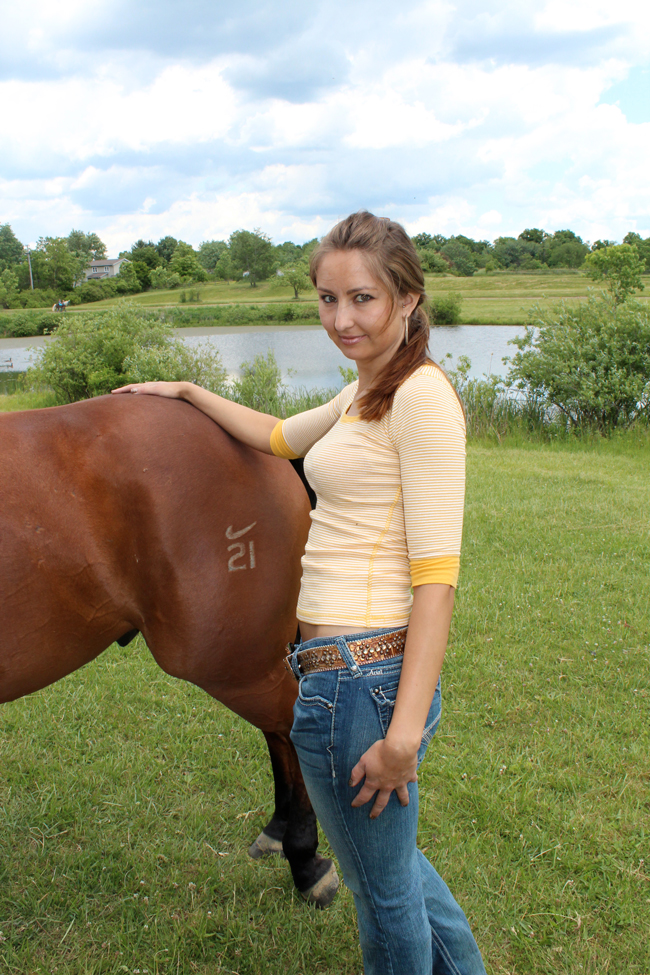 Tina, being a Tina.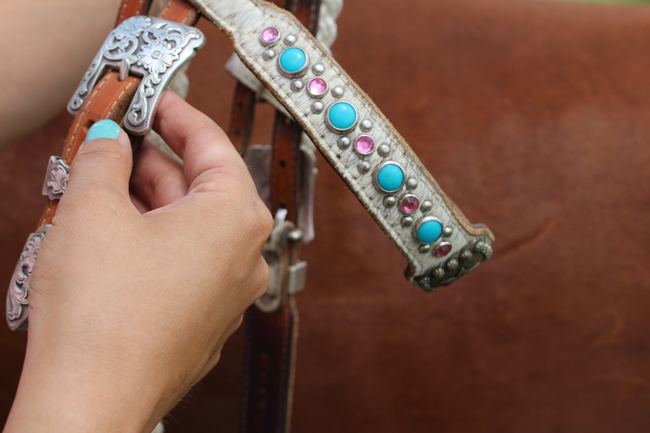 Headstall adjusting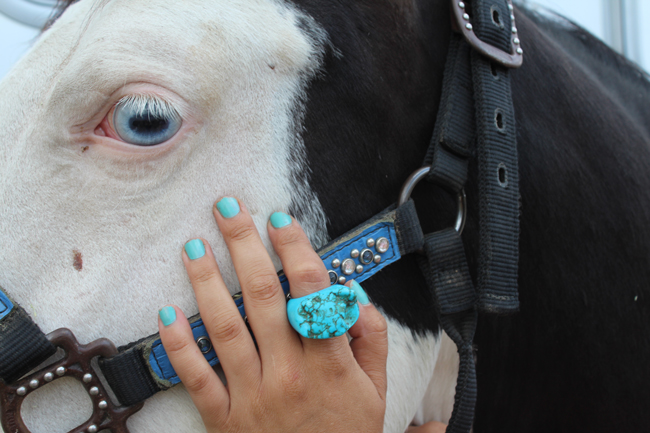 Rumor, aka miss dirty face. She absolutely hates having her face cleaned no matter how much I try to touch it she prefers that I stay away.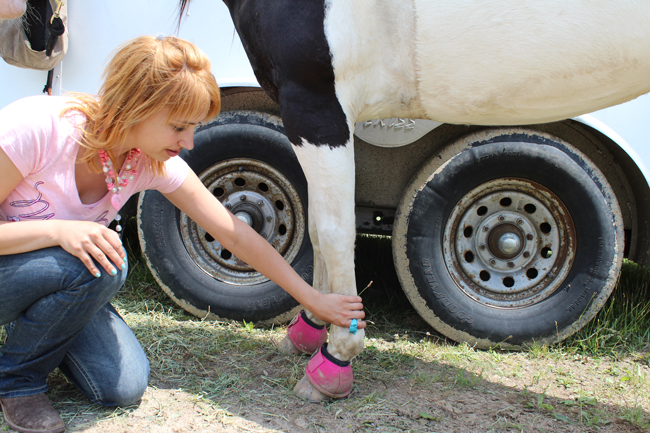 In the process of taking off Rumor's boots & bell boots after her run. I cannot believe how many barrel racers leave protective boots on their horses all day at the trailer. Wearing protective boots when the horse isn't running keeps the leg warm & also makes it more susceptible to injury from long time use. You would be surprised how many people don't know that.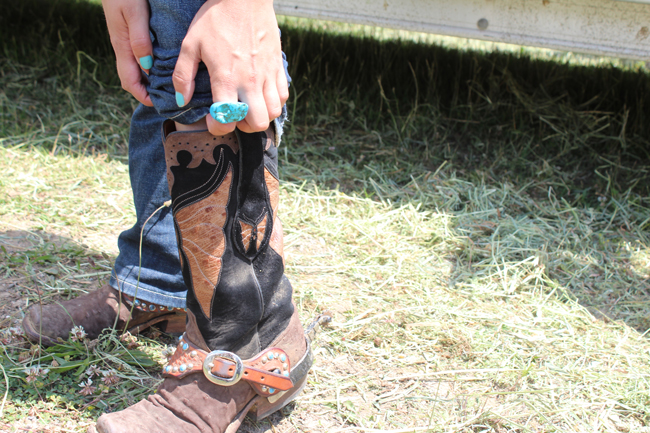 We can't forget my trusty Rios of Mercedes boots… so comfy.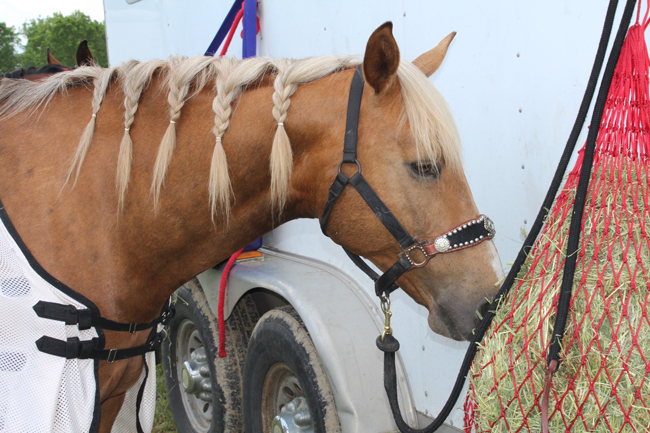 Topaz hanging out.
That's all for now, I'm spending the afternoon playing catch up on a few things & enjoying the sunshine.