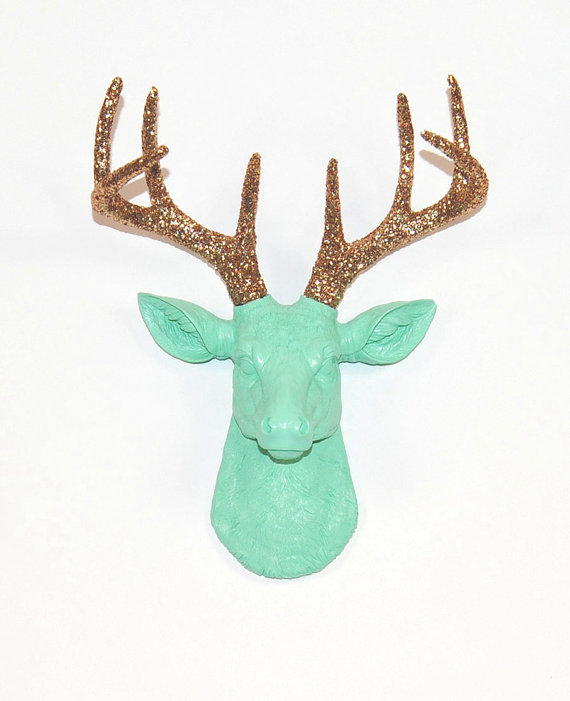 I have a mild obsession with wall art in the animal form, faux of course. White Faux Taxidermy is one of my favorite places to look for deer heads, skulls & other "wild life". I'm still deciding what & what color, but eventually one of these beauties will be mine. WFT can customize a piece for you in any color you would like so the possibilities are endless. These would go perfectly with my 'Western Modern Glam' Pinterest board inspirations.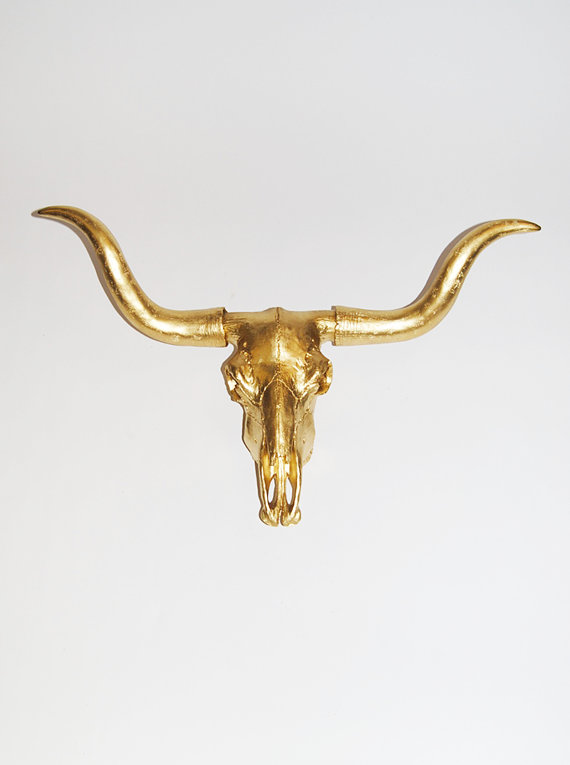 Gold Longhorn Skull.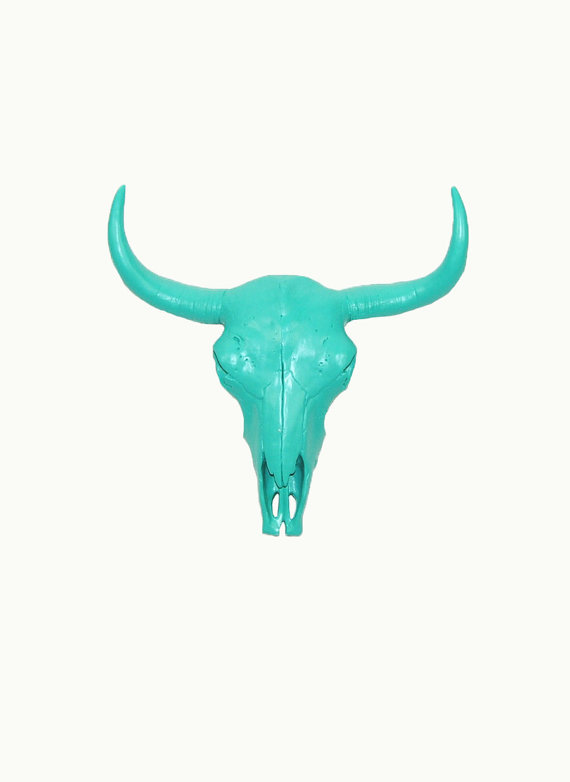 Turquoise Buffalo/Bison Skull.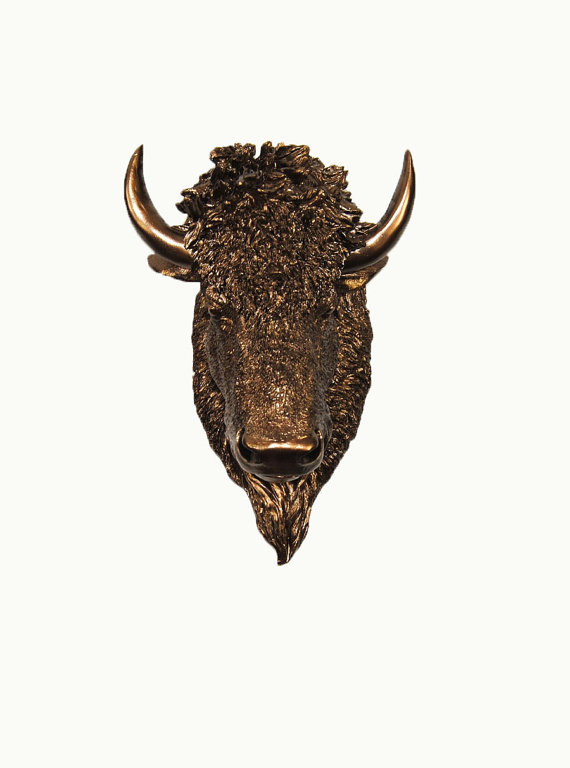 Bronze Bison Head.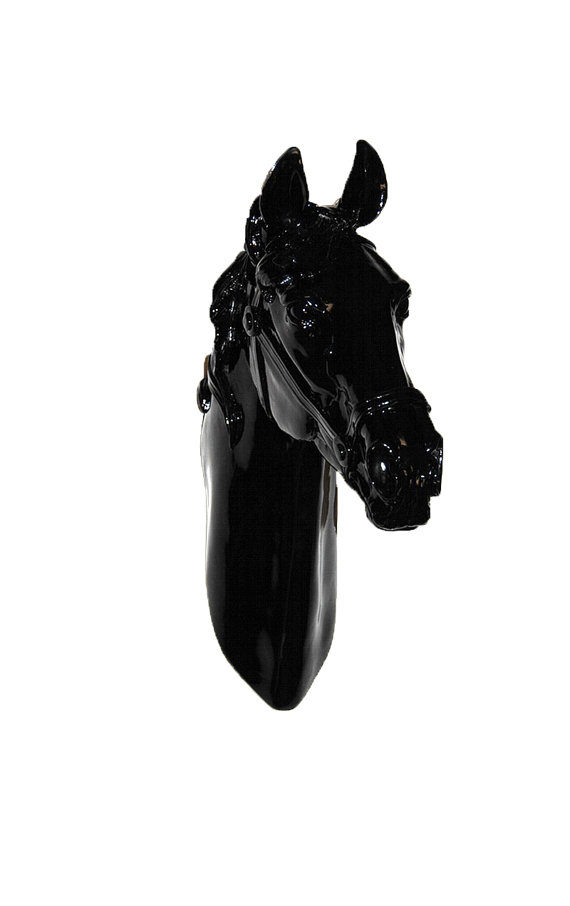 Black Horse Head.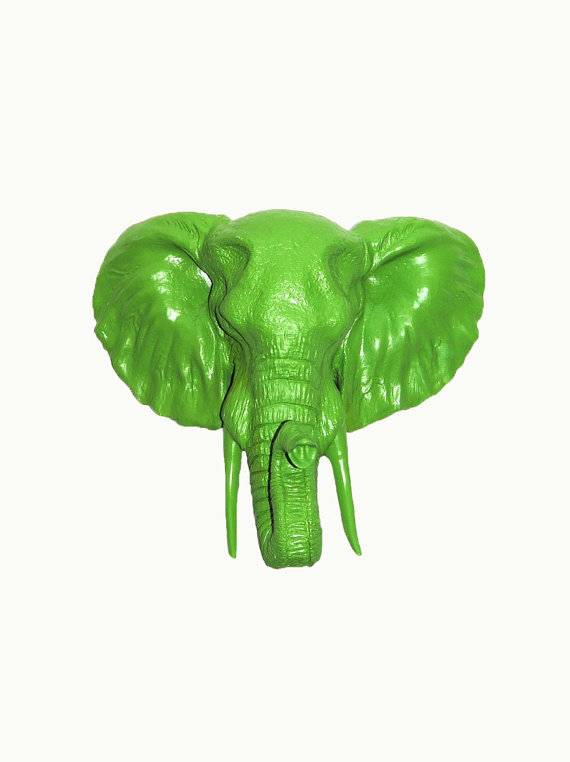 Green Elephant Head.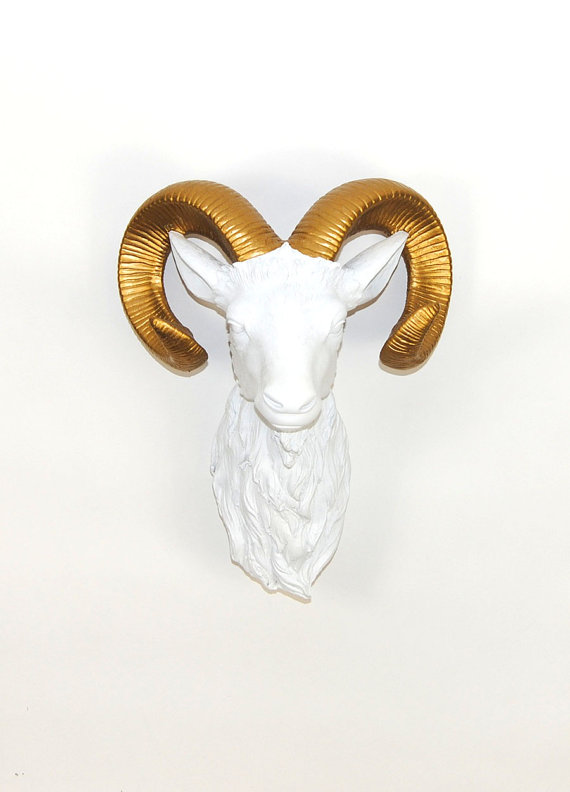 Gold & White Ram Head.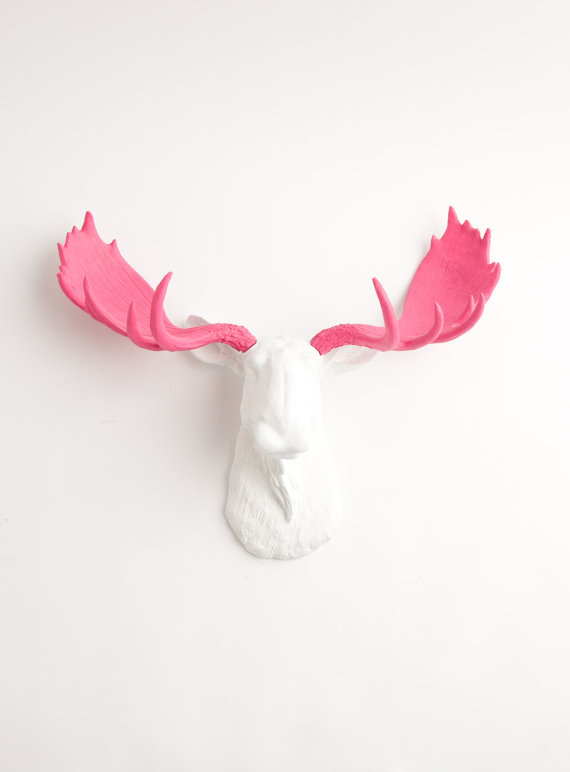 Pink & White Moose Head.
All images from WFT online