Find the perfect Valentine's Day gift without breaking the bank.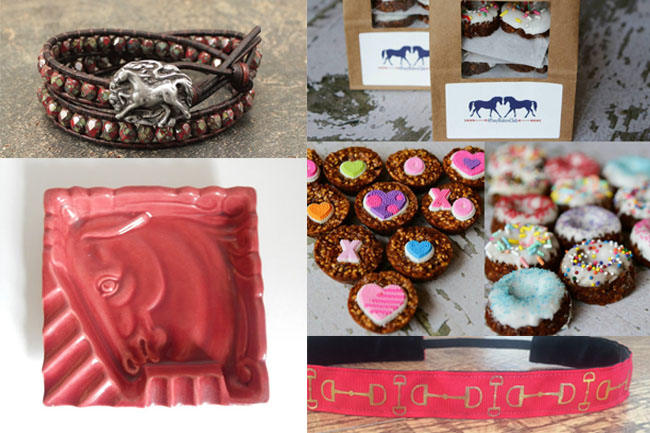 I love Valentine's Day! All of that pink and red and extra February sweetness is adorable this time of year. Early in the week I featured Edible Valentine's Day Gifts for the Horse Lover and I'm back with a few more affordable gift ideas. The amount of money spent on a Valentine's Day gift doesn't matter, the thoughtful gesture is what counts.
Above:
 Red and Silver Bracelet ($47.00) / Pony Rider's Valentine's Day Bites ($12.00) / Mid Century Horse Head Ashtray ($24.00) – this would make a great ring or trinket dish. / Red Headband ($8.00)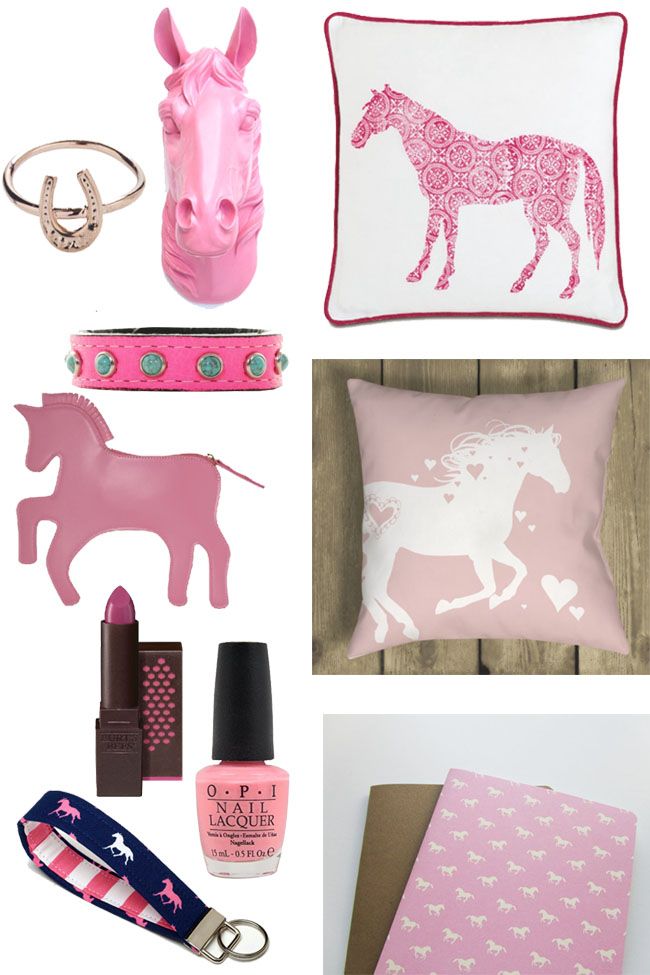 Horseshoe Ring ($19.99): Delicate jewelry is timeless and it never gets old.
Pink Faux Horse Head ($89.99): This horse head is a great accessory for the office.
Pink Horse Throw Pillow ($82.50): Whimsical and fun, this pillow is perfect for brightening up any space.
Neon Pink Bangle ($40.00): A pop of pink and turquoise stones make this Double J Saddlery piece a do!
Pink Horse Bag ($42.42): A great accessory for all ages.
Heart Horse Valentine's Day Throw Pillow ($39.95): Sweet hearts and a pony.
Burt's Bees Lipstick ($8.99): This lipstick is amazing and I speak from experience.
O.P.I Pink Ing Of You Nail Polish ($8.99): The perfect shade of pink.
Horse Key Chain ($8.95): Pink and preppy.
Pink Horse Journal ($11.00): The planner will thank you for this one.
Want more ideas? Check out 19 Entertaining Gifts for the Equestrian Hostess.