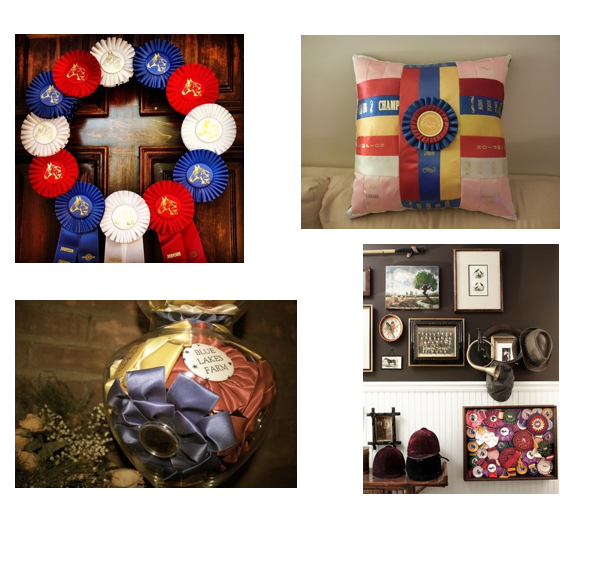 So many of us have old ribbons stashed away in boxes, in the attic or buried in the garage. They hold so many memories that it seems silly not to display them. If you are looking for a new project this weekend, I have found 16 ways for you to use up those old ribbons.
1. Ribbon Wreath (source unknown) Buy this one instead / 2. Ribbon Pillow / 3. Ribbon Jars / 4. Display Board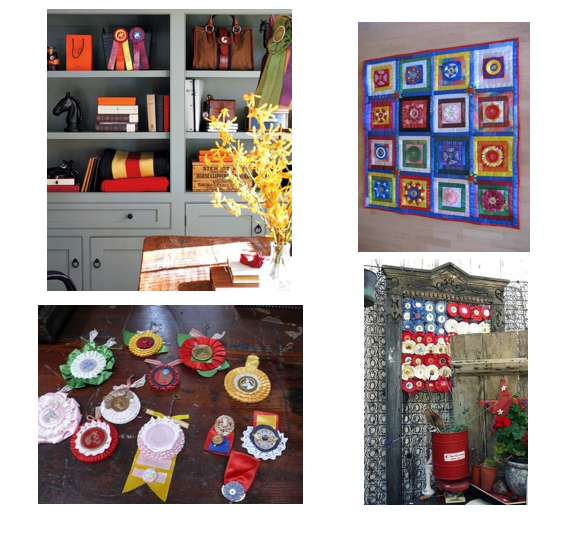 5. Home Decor Accents / 6. Quilt (source unknown) / 7. Ribbon Ornaments (source unknown) / 8. Ribbon Wall (source unknown)
9. File Cabinet  / 10. Frames  / 11. Scrap Book Cover  / 12. Belts (source unknown)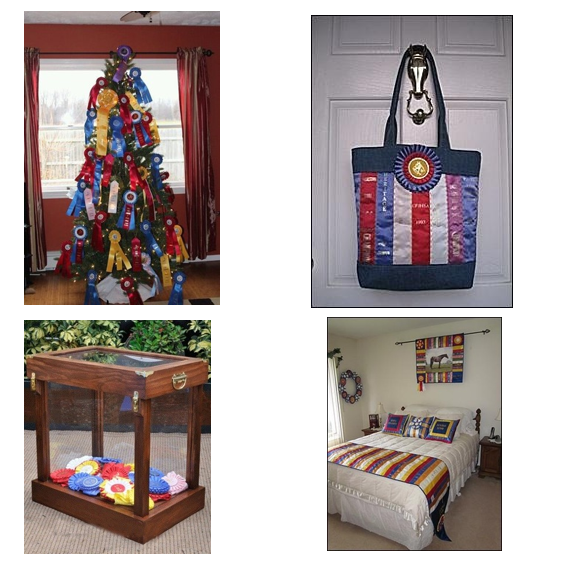 13. Decorate a Christmas Tree (source unknown)/ 14. Tote Bag / 15. Class Case (source unknown) / 16. Bedroom Decor 
Do you have other ideas that aren't listed?
Feel free to link up to any of your ribbon projects in the comments section.
Check out other ribbon crafts on Horses & Heels below.