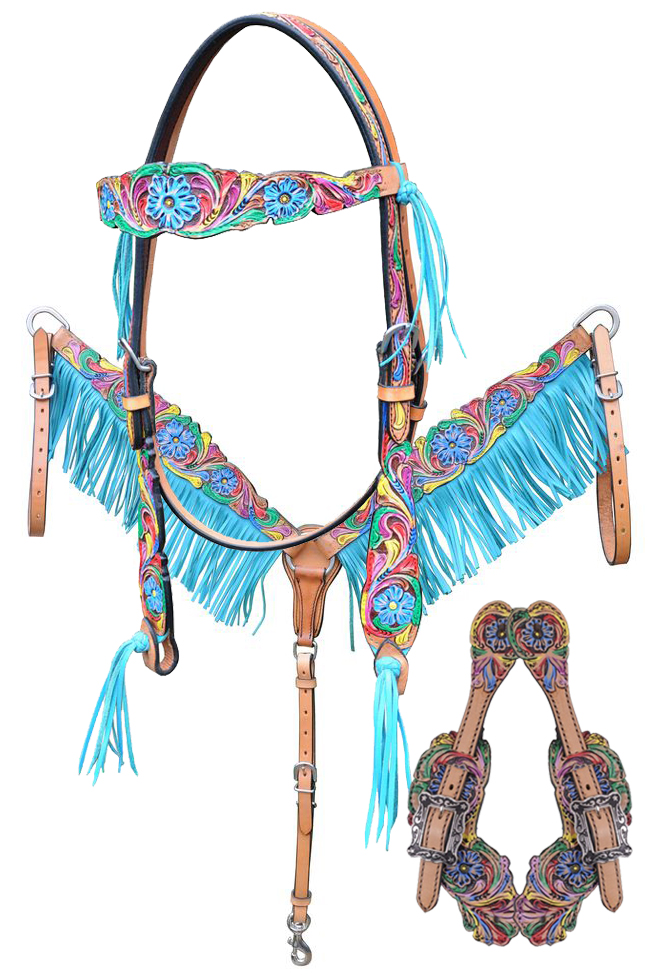 Every spring I always look forward to seeing new tack or perhaps purchasing a new set, my initial inspiration for this post came from the above fringe set by Bar H Equine. I love turquoise and wanted to also share a couple other sets for those of you who like more traditional tack.  Bar H Equine has a lot of great quality pieces of tack that also offer affordability without breaking the bank or your rodeo budget.
The turquoise fringe tack set also comes in pink, tan and black!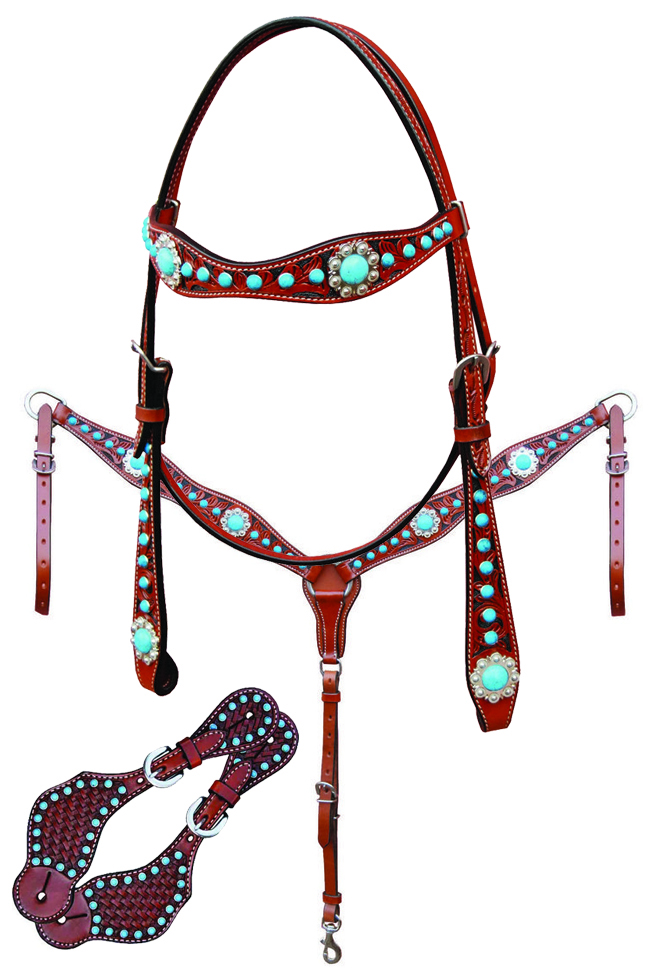 The turquoise beaded collection offers lots of beautiful tooling plus turquoise and silver conchos. It's classic western style with a modern update.
SHOP FOR THIS SET ONLINE >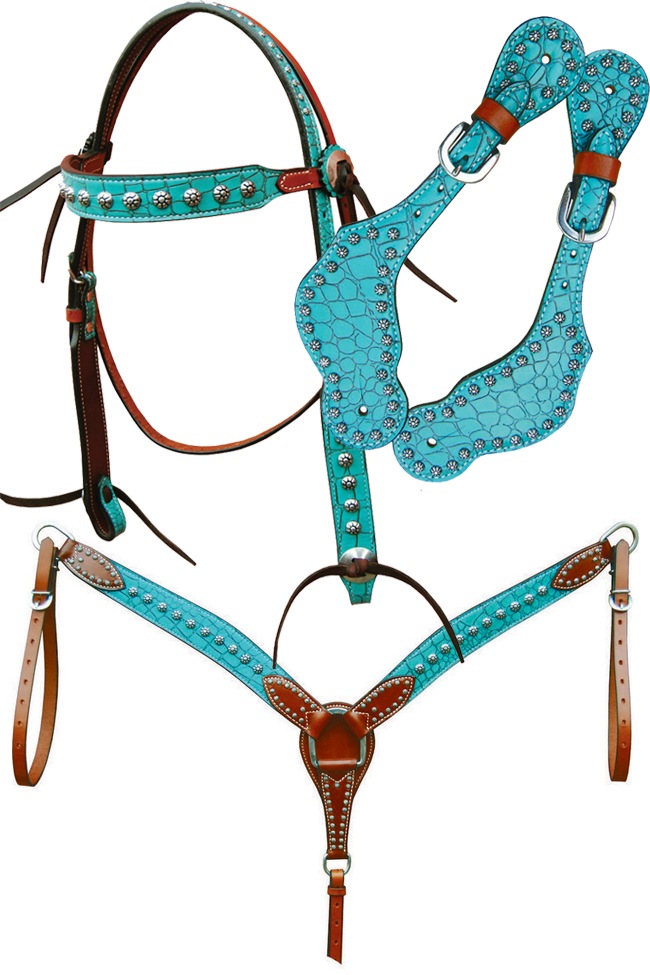 Turquoise looks good on any color horse so this turquoise gator set is perfect for anyone. Featuring gator print and silver stud details.