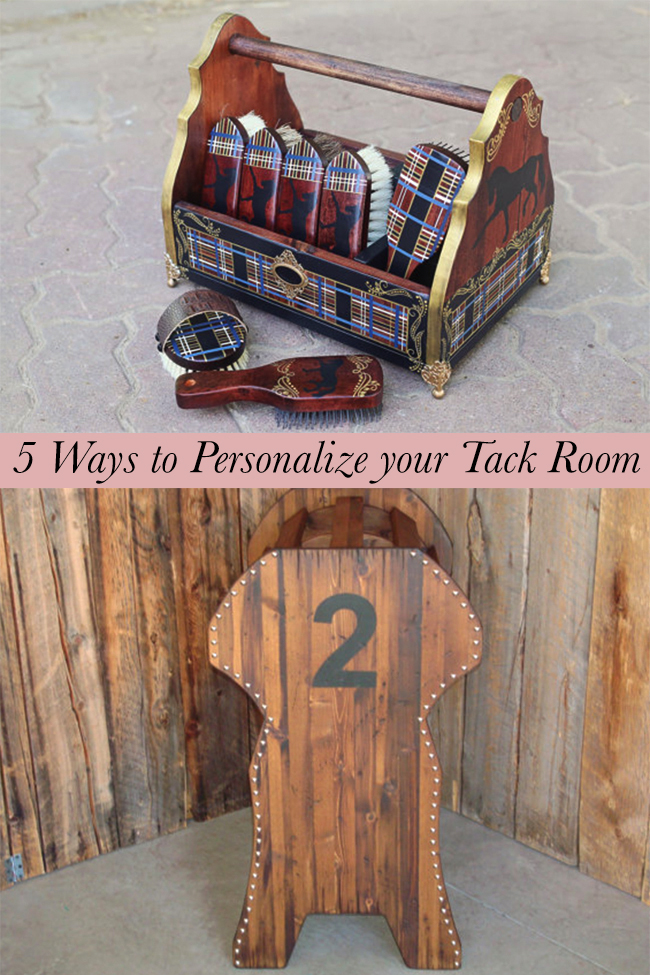 The tack room is a practical space for storing all of your necessities. The word practical doesn't have to coincide with the word boring. Whether your tack room is big or small, here are five ways to personalize your tack room with just a little shopping.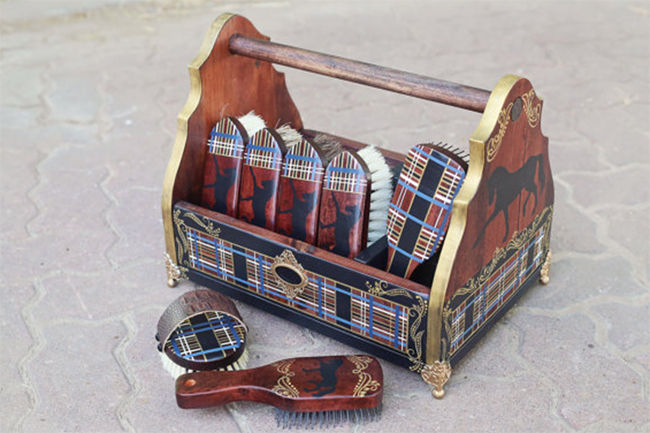 1. Purchase a custom brush box and a nice set of brushes. You'll take pride in grooming your horse with a hand painted set of brushes. This beautiful set is currently available for purchase from Moxie Designs.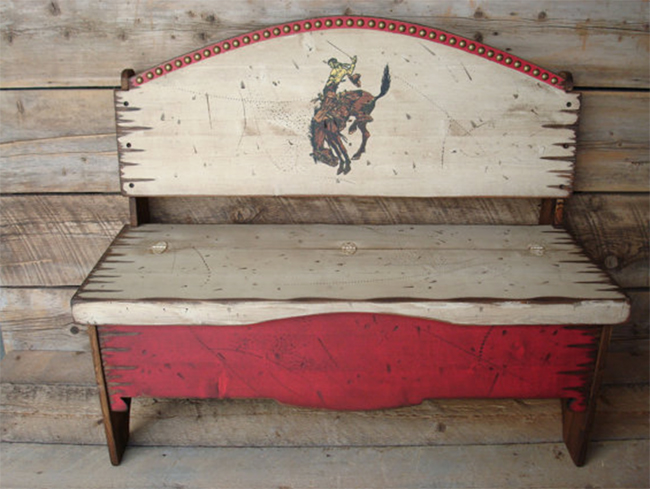 2. Add multipurpose storage and seating. This western storage bench by Work Horse Furniture is the perfect place for keeping seasonal items underneath and offers a place to sit if you need a break.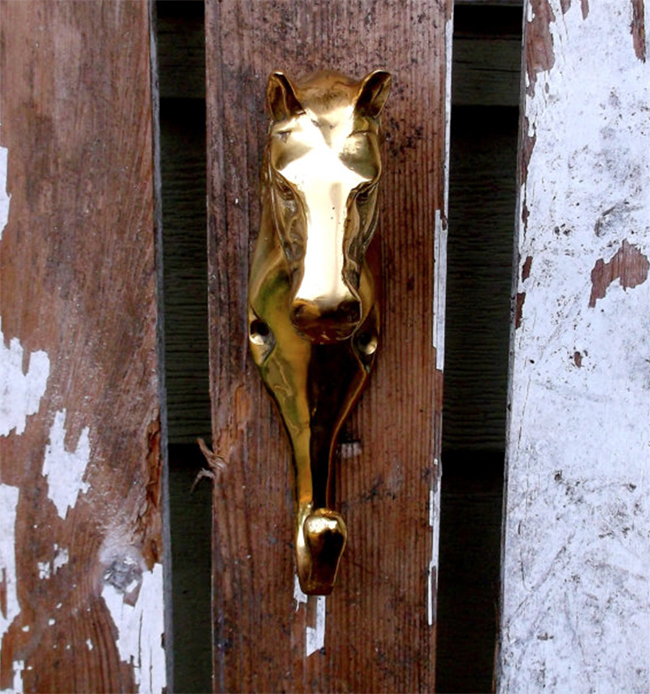 3. Upgrade your hardware. Say goodbye to knobs, hooks, and handles. Look for vintage pieces that tell a story and add instant charm. A horse head hook is a classic do!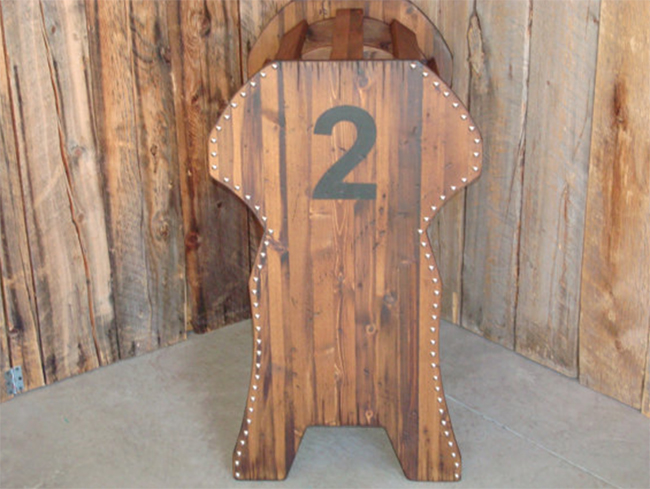 4. Store saddles in style. Opt for custom saddle racks and/or tack trunks to place your prized possessions. Metal is fine, but wooden racks like this have our hearts.
5. Dedicate a space to boot storage. Add horseshoe shelves and boot jacks – you never know when the need to change your footwear will arise. It saves you a trip to the house or back home. Western Sunset offers a variety of boot jacks.
The next time you start thinking about tack, remember the place that you store it first. Opt to do one, two, or all of these upgrades.