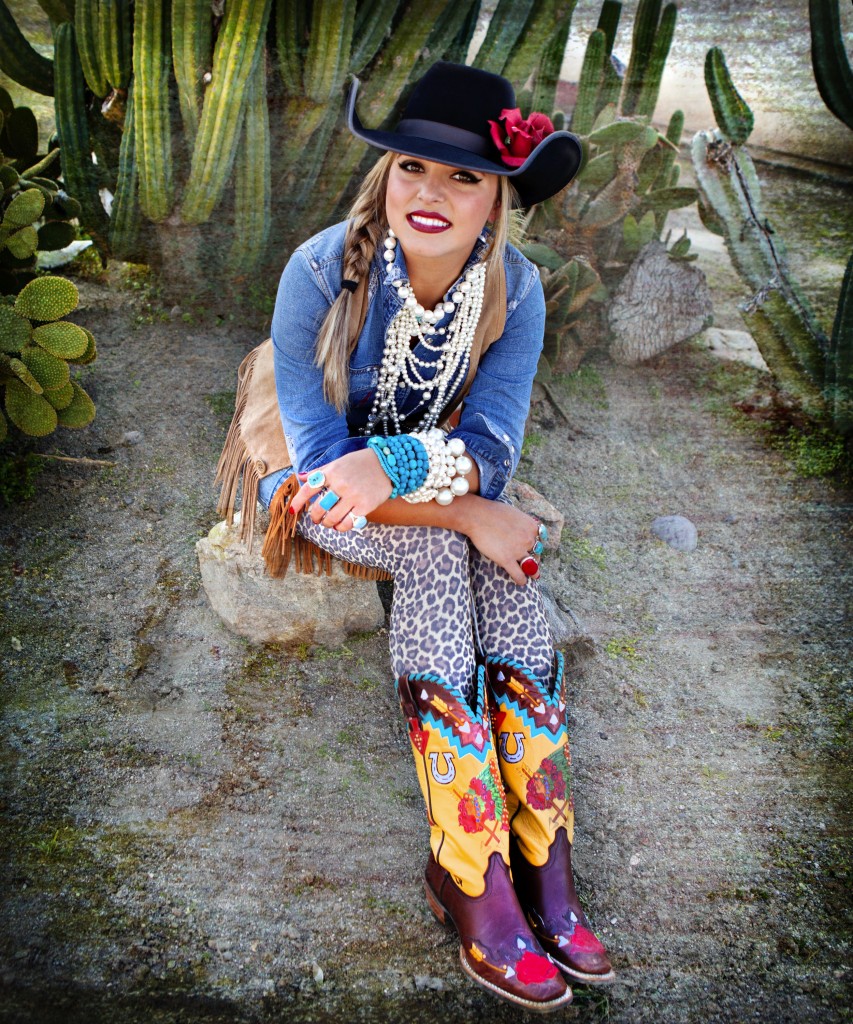 Meet Quincy Freeman, the creative mind & stylist behind Ariat International's Fall 2011 Quincy Collection.
Today's boot of the week, or should I say boots are from the upcoming Quincy Collection, a fun collaboration between Ariat International & Quincy Freeman. Ariat discovered Quincy in 2009 while she was at the National High School Rodeo Finals, it was her brightly colored painted tack that turned heads. Quincy had the style, the vision & design talent to assist Ariat in creating a look that would be sought after.
Ariat provided me with some photos of from the upcoming collection which is set to debut very shortly along with Quincy apparel to follow.
I managed to catch up with Quincy & ask her a little more about her inspirations. Bright colors, check. Mexican art, check. Quincy also has a wide range in fashion tastes that range from Betsey Johnson to Ralph Lauren.
These are just a few of my favorites from the Quincy Collection. To learn more visit the
Ariat Community
& keep up with the latest happenings from Ariat.
Photo Credits: Boots – Straub Collaborative