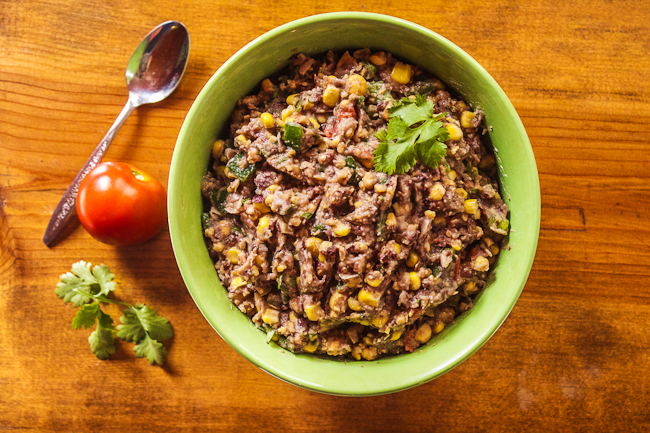 Dip anyone? I started off with every intention of making hummus this afternoon with a Mexican twist… but the twist turned into more Mexican & less hummus so I just call this Black Bean & Chickpea Dip. I went out to dinner this week & had a hummus with peppers & tomatoes in it so I wanted to make my own version but as it turns out things got a little out of control & I clearly can't call this hummus anymore. It's a pretty healthy dip packed with protein & vegetables so you don't really have to feel guilty about this one.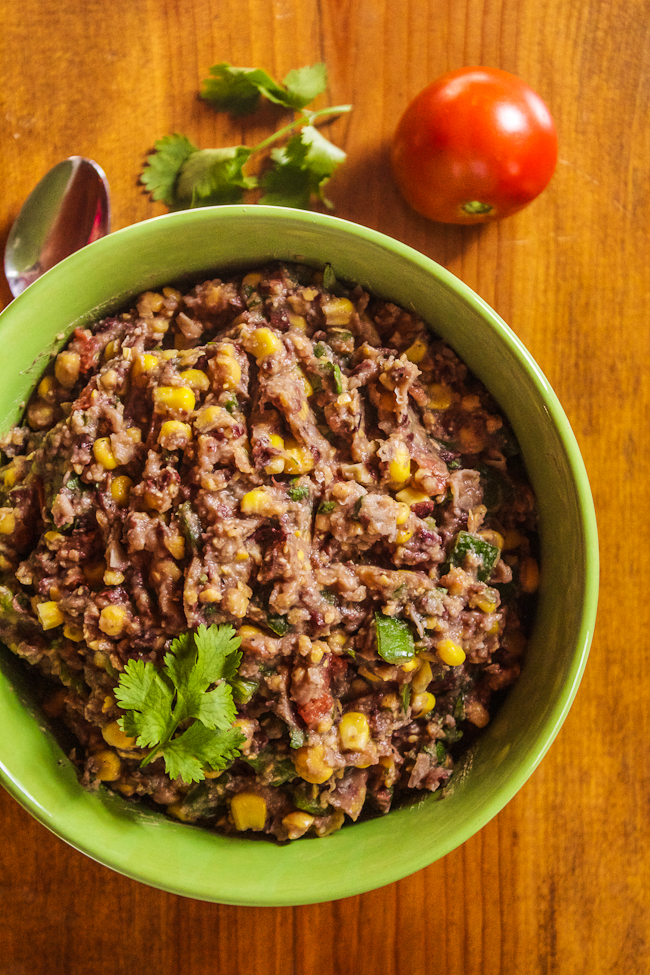 Black Bean & Chickpea Dip
A Mexican dip made with chickpeas & black beans.
Ingredients
1 15 ounce can of black beans, rinsed & drained
1 15 ounce can of chickpeas, rinsed & drained
1 small green pepper, diced
2 small jalapenos, sliced
1 large tomato, diced
¼ cup cilantro, chopped
1 cup frozen or fresh corn kernels
1 tablespoon ground cumin
1 teaspoon black pepper
1 teaspoon sea salt
Instructions
In a large mixing bowl, combine black beans & chick peas. Mash them together, also feel free to use a food processor.
Add green peppers, jalapenos, tomato, cilantro & corn.
Mix well.
Add remaining spices - cumin, black pepper, sea salt.
Mix well.
Serve cold & garnish with cilantro, this one is a crowd pleaser.
Want more savory dips?