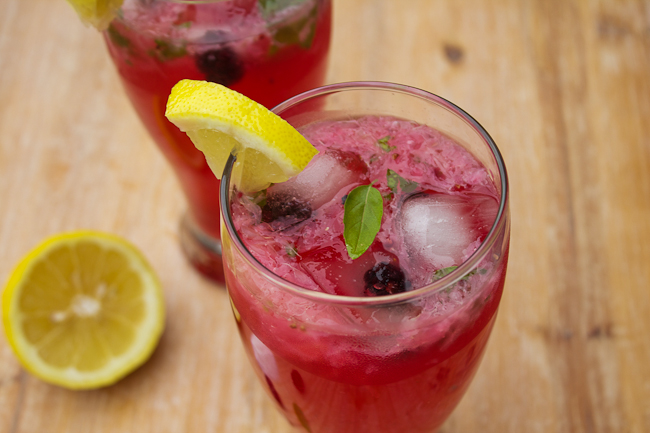 It's blackberry season around here, on Sunday I picked a gallon pail filled to the brim with beautiful berries. I'm lucky enough to have access to wild ones in the woods, I did get scratched up a bit but it was absolutely worth it. I frozen some & made this tangy lemonade with the rest. Fresh squeezed lemonade is a summer must, adding blackberries & basil just gives this drink a sweet & unexpected kick.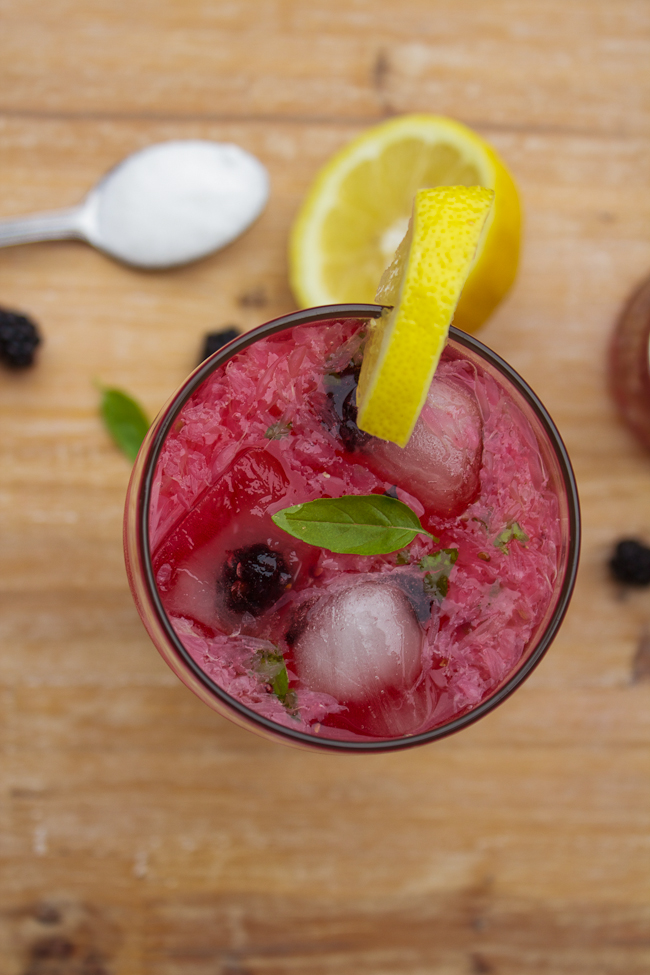 I also made blackberry ice cubes; I just dropped a couple of berries into the ice-cube trays I was filling up for an extra pretty garnish to serve with this delicious drink. The only thing my drink is missing is a fancy straw.
Blackberry Basil Lemonade
A cool spin on traditional lemonade.
Ingredients
5 lemons
10 cups cold water
1 cup blackberries
1 cup white sugar
10 large basil leaves
*Extra berries for garnish or ice cubes
Instructions
Add water to a pitcher.
Wash, halve & juice the lemons. Make sure all of the seeds are removed & add the lemon juice & pulp to the pitcher.
Add blackberries & basil to a bowl & muddle them until they are crushed. Add to the pitcher.
Pour in sugar. If you like your lemonade sweet, you are going to want more. I like my drinks tart so I opted for not a lot of sugar.
Mix well & serve over ice.
Garnish with basil leaves, blackberries & lemons.
Notes
This also tastes amazing with a shot of vodka.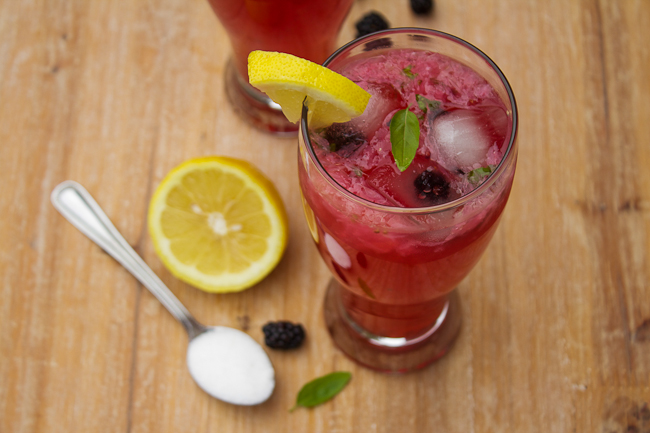 Check out my other lemonade recipes > Ginger Lemonade, Cucumber Lemonade, and Strawberry Basil Lemonade.