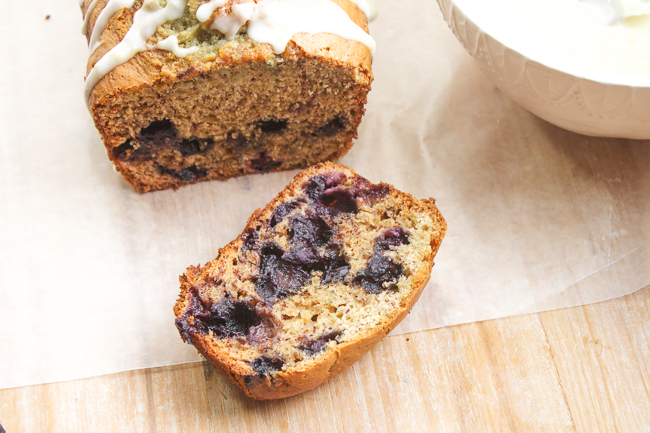 Warm blueberry banana bread with a lemon glaze? Why of course, this is what I made when I bought too many bananas. It took two attempts to perfect the glaze recipe and it was worth it. This is my version of traditional banana bread with a spin, there are tons of banana bread recipes out there but I guarantee you this one is a crowd pleaser.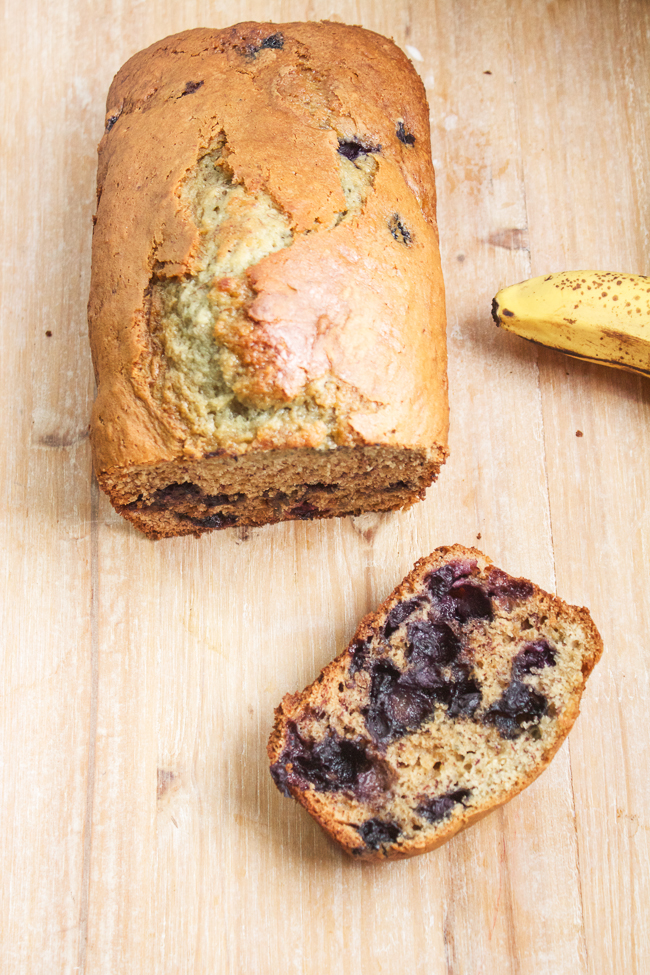 Before glaze.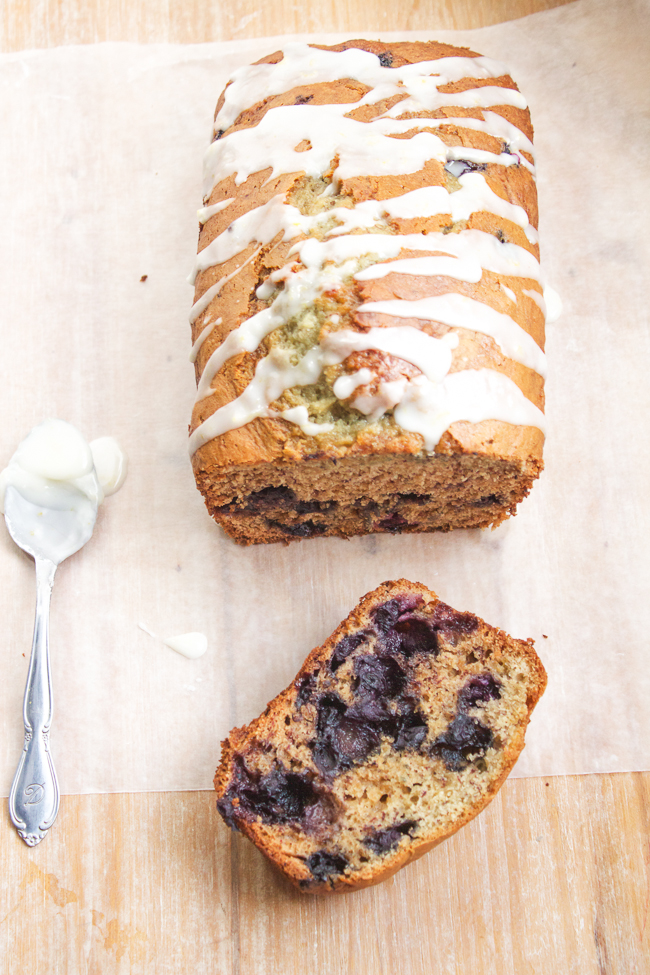 After glaze.
This bread can be enjoyed without any icing but I think the glaze ended up being my favorite part. The bits of lemon rind really give it a nice flavor and I intend to make this glaze for other baked goods. Lemon is such a fresh flavor that reminds me of spring time. If you are big on icing, you might want to double my recipe but this was the perfect amount for a light drizzle.
Blueberry Banana Bread with Lemon Glaze
A Banana Bread packed with Blueberries and topped with a Lemon Glaze.
Ingredients
For the Bread:
2 cups all purpose flour
1 teaspoon baking soda
½ teaspoon salt
1 cup white sugar
½ stick butter, room temperature
2 medium sized bananas
2 medium sized eggs
⅓ cup sour cream
1 teaspoon vanilla extract
1 cup fresh or frozen blue berries (allow blueberries to thaw if using frozen)
Lemon Glaze:
1 cup powdered sugar
1 tablespoon whole milk (any other kind is okay to substitute)
1 tablespoon lemon juice
1 teaspoon of lemon rind, finely grated
Instructions
Pre heat your oven to 350 degrees
Add flour, baking soda and salt to a small bowl and mix. Set aside.
In a large bowl add sugar and butter, smooth together.
Add in bananas and use a potato masher to break them up.
Crack eggs and add sour cream and vanilla extract. Mix vigorously.
Dump in the flour mixture and stir until blended.
Add blueberries, stirring gently.
Grease the bottom and insides of a loaf pan (my pan was a 9x5 inch) with a little bit of butter or cooking spray.
Pour the batter in the pan and spread it evenly.
Bake for one hour and then check on it by inserting a toothpick in the middle. I needed additional time and noticed by top was already browned enough so I put aluminum foil on top of my loaf pan and baked for another fifteen minutes. If was perfect after an hour and fifteen minutes, remember all ovens vary.
While the banana bread bakes add powdered sugar, milk, lemon juice and rind to a small bowl. Mix well.
Allow your banana bread to cool for at least an hour before attempting to remove it from the pan or topping with glaze. Glaze can be made the night before or ahead of time if desired.
Drizzle bread with glaze and enjoy with coffee, milk or tea.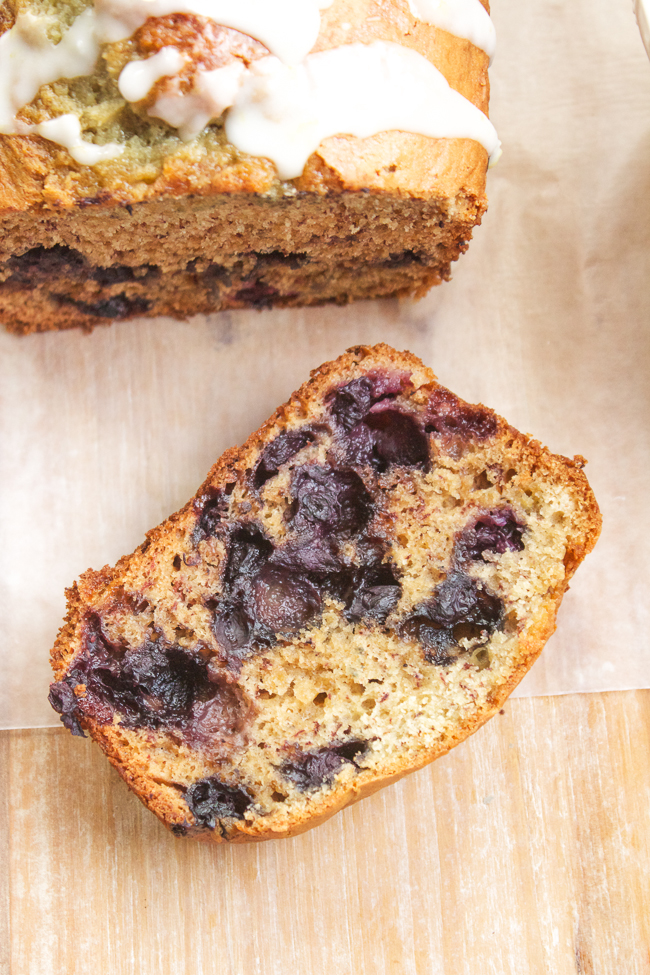 Enjoy!
Photography by Raquel